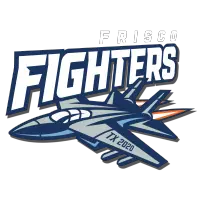 Felton Fires up Fighters Attack
June 10, 2021 - Indoor Football League (IFL) - Frisco Fighters News Release



Three contests into the Frisco Fighters' schedule, running back DeMarcus Felton is coming off of the best performance of his young professional career. In being named the team's Player of the Game last Saturday, nothing could have kept him from piling up his five touchdowns in a victory over Duke City.
A year and a half ago, Felton hoped for a chance to play professionally like so many other recent college football graduates. A Houston native and Texas Tech alum who joined the program in the same class as Patrick Mahomes, Felton was keeping in shape for an opening. He remembers just finishing a workout and fielding a call from his agent.
"I was just wondering, were there any coaches in the XFL, CFL, or NFL thinking about bringing me in for a workout or anything like that?" Felton said.
With no such news, Felton's agent told him they had to get him somewhere to compile more film to display his talents. That somewhere ended up being the Frisco Fighters. Head coach Clint Dolezel had already taken note of the former Red Raider, signing him for the 2020 season.
"I thank God that it did happen," said Felton. "Because it gave me an opportunity to get back out on the field and knock any type of rust off. Then, COVID happened."
Still, Felton had the chance to climb in the cockpit for the Fighters this season.
With Frisco, he's gotten his first taste of indoor football. Roof or open sky, shoe or cleat, he said, playing his position is still the same.
"Playing running back is kind of still like outside football," Felton said. "You still have your blitz pickup where ten times out of ten, it's going to be you and the linebacker. Even with running the ball, you just use your talent and your skillset."
As of now, Felton has the fifth-most carries in the IFL this year. He's tied for the most rushing scores and has the second-longest run of anybody this campaign. Until last Saturday, he hadn't found the endzone five times in one game since high school.
Felton credits his success to the offensive line, like any standout running back is smart to do. He said the bout with Duke City showed that the team is a resilient bunch, from pulling itself out of an early hole to walking away with another win. He's thrilled to be a part of it all.
"Right now, I could be sitting on the couch back in Houston, working, or doing something not related to football," Felton said. "I'm happy I decided to take on this opportunity and put on a performance like I did last game day."
Having played football since he was seven, Felton is living in the present moment. With his recent showing, it's not all that hard to do.
• Discuss this story on the Indoor Football League message board...


Indoor Football League Stories from June 10, 2021
The opinions expressed in this release are those of the organization issuing it, and do not necessarily reflect the thoughts or opinions of OurSports Central or its staff.