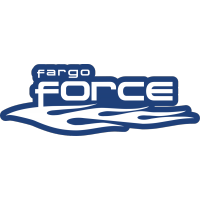 Fargo Force Release 2022-23 Roster
September 21, 2022 - United States Hockey League (USHL) - Fargo Force News Release



FARGO, N.D. - The Fargo Force have released their regular season roster, prior to the start of 2022-23 season. The franchise's 14th year in the USHL begins on Thursday, September 22 at the annual USHL Fall Classic in Pittsburgh, PA.
The 2022-23 Roster is made up of 16 forwards, 10 defensemen and 2 goaltenders, from the United States, Canada, Belarus, Finland and Slovakia.
The Force are bringing back an impressive crew of returners this year including the 2021-22 Ace Brandt MVP Bret Link and Rookie Of The Year Cole Knuble. Other returning forwards include Tanner Walos, Kyle Smolen, German Yavash, Tyson Gross, J.P. Turner and Dakota MacIntosh.
Back on the blue line for the Force is 2021-22 Defenseman of the year, Joe Palodichuk as well as Jakob Stender, who played in all 62 games for the Black and Blue last season.
Anton Castro and Matej Marinov will return in net for the Force this season, both having played double digit games for the Force last year.
"We are very excited about this year's Force." said Force GM Cary Eades. "We have a number of strong returners who should provide veteran leadership to our team. When you combine that with our talented newcomers, we feel we have a group that should be very competitive in the always tough Western Conference. We hope to build on the success we enjoyed in the preseason, but are also cognizant that the regular season ramps up in intensity & level of play. It's completely different than exhibition games."
Here is the USHL opening roster for the Force:
FORWARDS
Ty Henricks #7
Verner Miettinen #9
Bret Link #10
Boris Skalos #12
Tanner Walos #13
Harper Bentz #15
Kyle Smolen #17
Charlie Russell #19
German Yavash #20
Cole Knuble #22
Tyson Gross #23
J.P. Turner #24
Anthony Menghini #26
Mac Swanson #27
Dakota MacIntosh #29
Noah Eyre #32
DEFENSEMEN
Camden Shasby #2
Reid Conn #3
Jacob Napier #4
Leo Gruba #5
Jakob Stender #6
Brian Lonergan #8
Joe Palodichuk #14
Kevin Scott #18
Brasen Boser #25
Noah Ziskie #28
GOALTENDERS
Anton Castro #31
Matej Marinov #33
• Discuss this story on the United States Hockey League message board...


United States Hockey League Stories from September 21, 2022
The opinions expressed in this release are those of the organization issuing it, and do not necessarily reflect the thoughts or opinions of OurSports Central or its staff.