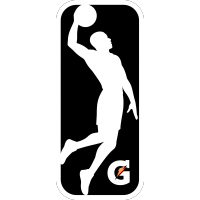 D-League daily developments
April 13, 2007 - NBA G League (G League) News Release



Today's Schedule
Sioux Falls at Fort Worth, 7 p.m. CT
Dakota at Austin, 7:30 p.m. CT
Albuquerque at Colorado, 7 p.m. MT
Tulsa at Idaho, 7 p.m. MT
TODAY'S SERIES INFO
Sioux Falls at Fort Worth: Even at 2-2. First of two this weekend that could mean first to third in East for Skyforce.
Dakota at Austin: Wizards lead 3-1 and need one win to lock up top seed in the Eastern Division.
Albuquerque at Colorado: 14ers host second round playoff game 4/18. T-Birds have to win to lock up #3 seed.
Tulsa at Idaho: Stampede leads 3-0 and has already clinched top seed in West for Sioux Falls.
Thursday's Results (Home Team CAPS)
LOS ANGELES 104, Anaheim 85
CHECK THE BOX: Please click on the link below to check out the box score from Thursday's game.
http://www.nba.com/dleague/games/20070412/ANALAD/boxscore.html
LIVINGSTON MVP: Guard Randy Livingston was named the D-League's Most Valuable Player for the 2006-07 season on Thursday by a vote of the D-League's head coaches. Currently with the Seattle Sonics, Livingston averaged 12.3 points, 10.6 assists, 4.7 rebounds and 39.3 minutes in 46 games. His 488 assists are a new D-League single-season record.
THEY SAID IT: "He basically served as the starting point guard and assistant coach all year. I honestly think Randy reminded his opponents where to go sometimes. 'You're supposed to be standing over here.'" ... Idaho coach Bryan Gates told the Idaho Statesman about D-League MVP Randy Livingston.
JUST LIKE A YO-YO: For the third time this season the Los Angeles Lakers assigned guard Jordan Farmar to the LA D-Fenders and then recalled him in time for the Lakers game that evening. Farmer played 21 minutes, scoring six points with three rebounds and three assists in the D-Fenders victory over Anaheim and then had two assists in five minutes with the Lakers in a loss to the Clippers.
PISTONS RECALL AMIR: Detroit has recalled Amir Johnson from Sioux Falls. Johnson could be available to play as early as tonight when the Pistons play at Toronto. Johnson has appeared in 22 games with the Skyforce averaging 18.9 points, 9.7 rebounds, 3.14 blocks, 2.1 assists and 35.1 minutes.
SPEAKING...OF...FORMER...D-LEAGUERS... 2005 MVP Matt Carroll (Roanoke) has converted 188-of-208 free throw attempts (.904) for Charlotte and is second overall in the NBA ... Justin Williams (Dakota) had a pair of double-doubles for Sacramento earlier this week ...Smush Parker (Florida) scored 19 and had eight assists for the Lakers Thursday night ... Ime Udoka (Fort Worth) is Portland's top 3-point shooter at .406 (89-219).
MEDIA TIMEOUT...links to a sample of the latest news from around the NBA D-League
http://www.idahostatesman.com/104/story/79418.html
http://www.themonitor.com/onset?db=monitortx&id=1560&template=article.html
http://www.statesman.com/sports/content/sports/stories/toros/04/13/13torosnotes.html
http://www.argusleader.com/apps/pbcs.dll/article?AID=/20070413/SPORTS0302/704130345/1002/SPORTS
http://www.bakersfield.com/136/story/118267.html
http://www.bismarcktribune.com/articles/2007/04/13/news/sports/local/131914.txt
TODAY ON NBA TV ... schedule subject to change
Time Show / Game
3:30 p.m. Los Angeles at Anaheim (from 4/7)
• Discuss this story on the NBA G League message board...


NBA G League Stories from April 13, 2007
The opinions expressed in this release are those of the organization issuing it, and do not necessarily reflect the thoughts or opinions of OurSports Central or its staff.