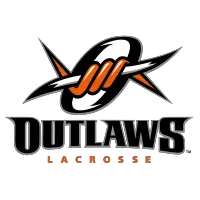 Breaking Barriers: How Kai Iwamoto Became the First MLL Player from Japan
November 9, 2019 - Major League Lacrosse (MLL) - Denver Outlaws News Release



Boston, MA- Kai Iwamoto was born and raised in Tokyo, Japan. He described it as a "busy city" with little space for athletic fields. Lacrosse wasn't popular in Japan with participation well under 10,000 people. As a matter of fact, the high school Iwamoto played lacrosse for was one of only "three high schools" in all of Japan that had a lacrosse team.
Growing up, Iwamoto was involved in sports, just not lacrosse. He played baseball in middle school and karate up until 10th grade. Iwamoto said he was "fairly good," but acknowledged that he was never going to make a career out of sports.
That all changed when a high school friend asked Kai to come play catch. Not with a baseball and a glove, but with a lacrosse ball and a stick. Kai had never even heard of lacrosse let alone attempted to play it.
When Iwamoto finally did pick up a stick he fell in love. Iwamoto said tossing the ball with his friend was "so much fun" and a "great experience." Unlike a lot of people that pick up a stick for the first time, lacrosse came naturally for Iwamoto. Beaming with pride Iwamoto boasted, "I was really good right away." He credits the hand-eye coordination he used in baseball with helping him learn lacrosse.
Iwamoto joined the lacrosse team at Keio High School. He would go on to play lacrosse at Keio University as well. He loved the game so much he "started a new club team in Japan." Even though lacrosse was clearly a part of Iwamoto's life, he still didn't envision himself playing the sport professionally.
In 2015, Iwamoto made the decision to come to the US with the hopes of learning English to work in his father's business. He settled down in Portland, Oregon and decided to play lacrosse in order to "make American friends and learn English." He saw lacrosse as a tool to become proficient in the language.
Iwamoto played on club teams in the Portland area and made what he describes as lifelong friends. He watched MLL and NCAA lacrosse rather religiously and at one point he thought to himself "I wonder how I stack up against other players." Iwamoto decided to tryout for MLL teams in 2016.
Iwamoto tried out for several MLL teams that spring including the Denver Outlaws, Chesapeake Bayhawks and Boston Cannons. Iwamoto thought he "played well," but didn't make a roster. Undeterred, Iwamoto worked with friends to get better.
In 2017, Iwamoto tried out with the Outlaws again and made the training camp roster for the first time. Despite a strong camp, Iwamoto was cut prior to the regular season.
Using his newfound friends from tryouts, Iwamoto went back to the drawing board once more. He spent the entire 2017 season trying to get better. He said, "I took as many shots as possible, hoping I would one day make it onto an MLL roster."
Iwamoto's big break came in 2018, when he once again tried out for the Outlaws. This time, Iwamoto was added to the Outlaws practice squad. It wasn't a guarantee that he would play in a game, but it was a good first step.
After sitting on the practice squad for most of the season, Iwamoto's name was finally called. With goalies Dillon Ward and Jack Kelly playing in the world games, Tony Seaman turned to Iwamoto in net.
On July 22, 2018 Kai Iwamoto made history as the first Japaneese man to ever appear in an MLL game. Iwamoto and the rest of his Denver Outlaws teammates took on the first place Dallas Rattlers at Broncos Stadium at Mile High. He made nine saves on 19 shots, in a 13-12 Outlaws loss. Iwamoto's father came all the way from Tokyo to see him.
When asked about how it felt to be the first Japaneese player to play professional lacrosse, Iwamoto said, "I was honored." He knew it was a big deal, but added "I didn't feel like I was a Japaneese guy playing lacrosse, I didn't feel like I was a guest. I just felt like I was playing the sport I love with some of my best friends in the world." In the same season Iwamoto saw his start, the Denver Outlaws would go on to become the 2018 MLL Champions.
Speaking to Iwamoto, he made it clear that as great as playing lacrosse has been, it's more about the connections he's made. He kept bringing up a saying from his teams in Japan, "Lacrosse equals friendship." Iwamoto is so thankful that everyone in the Outlaws and Major League Lacrosse welcomed him with open arms. His teammates became his best friends and for that he is "forever grateful."
Lacrosse has given so much to Iwamoto and he wants to share that with people in his home country. Lacrosse in Japan is rapidly growing with over 20,000 people playing the sport. Iwamoto hopes more kids will be asking their friends to "play catch" because to this day he says "that's the most fun I have ever had, playing catch with a lacrosse stick."
• Discuss this story on the Major League Lacrosse message board...


Major League Lacrosse Stories from November 9, 2019
The opinions expressed in this release are those of the organization issuing it, and do not necessarily reflect the thoughts or opinions of OurSports Central or its staff.