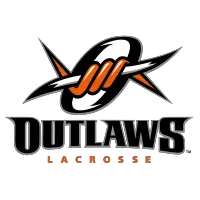 Ken Clausen Attacks Cancer with Lax Stache Madness
October 25, 2020 - Major League Lacrosse (MLL) - Denver Outlaws News Release



BOSTON - The HEADstrong Foundation was established in 2007 by the late Nicholas Colleluori, who tragically lost his battle with large B cell non-Hodgkins lymphoma. Colleluori was a student-athlete at Hofstra University participating in their Men's Lacrosse program.
Despite losing his battle with cancer, Colleluori's relentless spirit inspired many, including current Denver Outlaws Defensive Coordinator, Ken Clausen.
Clausen, who also grew up in southeast Pennsylvania like Colleluori, had never met Colleluori but knew of his story. Clausen soon came to realize he had a lot more in common with Colleluori than he realized.
"We're from the same area, we both wore number 27, both were defenseman, and we even share the same birthday, which is October 19," Clausen said. "The HEADstrong kickoff date is on October 19 every year and November 28 is our finale, which is the day Nick passed away."
The similarities and Colleluori's story inspired Clausen to help raise awareness thus leading him to the creation of "Lax Stache Madness".
"Lax Stache Madness was something I started with two friends in my senior year of college. In the fall of 2009, we had an idea to grow mustaches to unite the lacrosse community for a fun, impactful cause," he said.
Within the first year, Lax Stache Madness raised $30,000 for the HEADstrong foundation.
"When going through his treatment, all Nick wanted was normalcy. One of the things he did during this stretch of his life was growing a mustache. It was a way to distract and take the attention away from him," Clausen said. "What's important and impactful is that this mustache growth is emulating Nick's last six weeks here. It's a nice tribute to him and what he was doing."
In recent years, participating in "Lax Stache Madness" has become a staple in the collegiate and professional lacrosse community.
"Many of us in lacrosse, especially at the college level, have been involved in this organization," said Chesapeake Bayhwaks Head Coach Tom Mariano. "Having family members and friends battling cancer made me very appreciative of what the HEADstrong foundation stands for and what they do."
This year, HEADstrong is off to an unprecedented start. With more "growers" (players growing mustaches for the fundraiser) than ever before and the biggest fundraising day on October 19, all expectations are being surpassed thus far. Despite the COVID-19 pandemic cancelling most traditional sport seasons, Clausen is confident that HEADstrong will bring joy amongst the lacrosse community while also bringing attention to the important cause.
"[The HEADstrong Foundation] truly cares about what they do and are so passionate that it sucks you right in and you want to help them," Mariano said. "You see how they are impacting families battling this terrible disease and you feel like you have to help in anyway you can. Everything they do is to help!"
HEADstrong Foundation Website: headstrong.org
HEADstrong Foundation Twitter: @HEADstrongfnd
HEADstrong Foundation Instagram: @headstrongfnd
Lax Stache Madness Website: headstrong.org/lax-stache-madness
Lax Stache Madness Twitter: @LaxStache
Lax Stache Madness Instagram: @laxstachemadness
Ken Clausen Twitter: @KClausen27
Ken Clausen Instagram: @kenclausen27
Tom Mariano Twitter: @TomMariano81
Tom Mariano Instagram: @tom_mariano2018
• Discuss this story on the Major League Lacrosse message board...


Major League Lacrosse Stories from October 25, 2020
The opinions expressed in this release are those of the organization issuing it, and do not necessarily reflect the thoughts or opinions of OurSports Central or its staff.