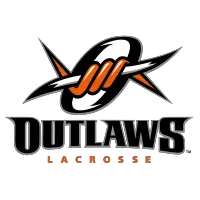 Max Adler Reflects on Jewish Heritage
December 10, 2020 - Major League Lacrosse (MLL) - Denver Outlaws News Release



Tonight at sundown marks the beginning of Hanukkah, an eight-day celebration that Jewish people observe in remembrance of their struggle for religious freedoms. Major League Lacrosse star Max Adler, who is Jewish, may not get to celebrate it how he usually would, but he's making the most out of an unprecedented situation.
Adler, a native of Ft. Lauderdale, Florida, would usually gather together as a family and light the menorah together. They would also have dinner and eat the traditional Hanukkah foods like Latkes, but Adler said as important as Hanukkah is, it's too much of a risk to celebrate with his family.
"We are going to do a Zoom Hanukkah, where we light the menorah and say a prayer with my grandparents," said the Outlaws faceoff specialist.
Lacrosse has allowed Adler to represent Israel and connect him with his Jewish faith, something he never thought he would do.
Max's relationship with the Israel Lacrosse Team began when someone reached out to him to see if he wanted to chaperone a Winter Service Trip. He was a recent college graduate at the time and didn't have a job, so it was an opportunity he couldn't pass up.
During his time in Israel, he was approached about potentially playing for Team Israel. Adler then moved to Israel, so he could start preparing for the FIL World Championships in 2018. Any Jewish person, practicing or not, can represent the Israeli Team.
"It was kind of a no-brainer for me," Adler said. "I am Jewish, and it does give me (a chance) to connect with the cultural side of it, and to be able to play lacrosse was something I really wanted to continue doing, so it was a great opportunity and great timing with how things worked out."
Adler said one of his favorite things about playing for Israel was getting to meet and teach kids lacrosse.
"There was a language gap, but when we got out on the field, we were able to communicate on a deeper level," Adler said. "Seeing how much they enjoyed lacrosse, since I was in their shoes not too long ago, was the perfect way to connect with them."
Adler said going out there and playing for Israel in the World Championships and not knowing too many of his teammates gave him an advantage this summer.
"Especially being a captain, experiencing different teams from different backgrounds helped me a lot," Adler said. "(The Outlaws) had a lot of different guys this year than we did in the 2019-2020 season and a really short time to mesh together. Just being thrown in another country with completely new teammates in the World Championships was very similar to this pandemic style tournament (MLL)Â Â had, so I knew how important it was to mesh together as quickly as possible, which helped me a lot. "
The advantage he had proved to be a success this summer. This past season, Adler was named faceoff specialist of the year.
Adler said if he could give one piece of advice to a youth lacrosse player hoping to represent the Israeli team one day, it would be to get involved with the team as soon as possible.
"They are not looking for the best players, but the right players to represent Israel," he said. "Just being Jewish and good at lacrosse is not enough. They really want people with a deeper connection to Israel. Whether that be living there or having gone to visit."
• Discuss this story on the Major League Lacrosse message board...


Major League Lacrosse Stories from December 10, 2020
The opinions expressed in this release are those of the organization issuing it, and do not necessarily reflect the thoughts or opinions of OurSports Central or its staff.