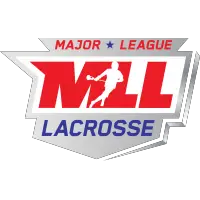 MLL Reaches Over 150,000 Through Grassroots Initiative
November 9, 2019 - Major League Lacrosse (MLL) News Release



Boston, MA - Major League Lacrosse is happy to announce the league reached over 150,000 lacrosse fans through its largest grassroots initiative to date. The effort included a six-month campaign that traversed 16 states. The tour was done in conjunction with MLL's largest partners in New Balance and Warrior.
Lacrosse fans were able to try their hand at the fastest shot competition through a state-of-the-art radar system, recording their shot speed and pitting it against all other fans in the same age category. The system, built through a partnership with the digital agency Look Listen, created a registration platform that also allowed for advanced data capture for MLL.
The grassroots effort included activations at the 2019 NCAA Men's Lacrosse Championships, Long Island Lax Fest, the MLL All-Star Game in Annapolis, Maryland, the MLL Championship Game in Denver, Colorado, and many more.
Major League Lacrosse players would often stop-by the activations to engage the attendees, impress the young players with their fastest shots, take pictures and sign autographs. MLL rookies Alex Woodall (Atlanta Blaze) and Zach Goodrich (Boston Cannons) joined veterans Austin Kaut (New York Lizards) and Niko Amato (Chesapeake Bayhawks) to sign autographs at the NCAA Men's Lacrosse Championships. Along the tour Brendan Kavanagh, Colin Heacock, Ryan McNamara, Isaiah Davis-Allen and MLL all-time regular season points record holder, John Grant Junior shot around with young players. MLL alumni even joined the action.
At the team level, the Boston Cannons, Denver Outlaws, and Dallas Rattlers all fielded youth teams in 2019. These youth teams had a unique opportunity to be coached by MLL coaches and compete against other top programs in the country. The highlights of the season for the MLL Junior teams included the Junior Boston Cannons flying out to take on the Denver Outlaws Academy and the Junior Rattlers flying to Boston.
Coach Rubeor of the Boston Cannons stated, "This is a unique opportunity to bring together the best lacrosse players from across New England to give them a sense of what it's like to play professional lacrosse. I hope that it is a small inspiration for these kids, whether they make the team or not, that playing professional lacrosse is possible, and it is worth the work that they put in."
Also on a local level, Major League Lacrosse partnered with Powell Lacrosse to hold youth clinics for all ages in and around the league's markets.
Major League Lacrosse is committed to connecting with the game's younger talent in order to make the greatest talent in lacrosse accessible to young athletes and to help grow the game. MLL looks forward to continuing these efforts throughout the offseason and into the 2020 season.
MLL fans benefitted from a year of growth across the board this year. MLL saw a 16% increase in total attendance year-over-year this season and a broadcast reach of 724 million viewers through expanded national and regional broadcast deals. MLL signed 10 new sponsorship partners and renewed 5 partnership deals due to proven value in Major League Lacrosse. Digitally, MLL generated 194% growth in social traffic, 97% growth in social engagement and 393% growth in web traffic. MLL executed the largest grassroots initiative in league history, crossing sixteen states and seeing 150 thousand lacrosse fans. And the cherry on top of it all, MLL players dazzled fans and broke records. John Grant Jr. broke the all-time points record and extended his current record of most all-time goals, Alex Woodall set the record for the most faceoff wins in a single season by a rookie, while the Atlanta Blaze went on to break long-held team records. With 141 players signed for the 2020 season (62% GDAR players), MLL is positioned for success leading into offseason signings and looking ahead to the twentieth anniversary season.
• Discuss this story on the Major League Lacrosse message board...


Major League Lacrosse Stories from November 9, 2019
The opinions expressed in this release are those of the organization issuing it, and do not necessarily reflect the thoughts or opinions of OurSports Central or its staff.