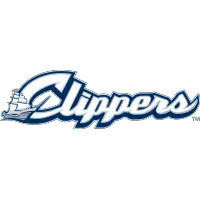 Baseball players had variety of off season jobs
November 27, 2007 - International League (IL1) - Columbus Clippers News Release



Baseball evolves slowly, so slowly that most fans don't notice. One category that has changed over the years is in training. Baseball has become a twelve month a year occupation. It once was that after the season ended, the players went out and had to get a job for the winter.
Now that salaries are high enough to sustain players and their families through the year, athletes have to stay in shape year round, so that they do not lose ground to others who want their pay checks. Spring training is no longer used to get into shape after a long, cold off season. It has become a time for fine tuning your craft.
The off season jobs available to players have evolved as well over the years. In 1883-84, many of the major league players on the Columbus Buckeyes took jobs in town over the winter. Manager Gus Schmelz worked in a grocery store in German Village. Pitcher Dummy Dundon worked as a book binder. Right fielder Tom Brown apprentice shipped as a silversmith.
One hundred years ago, in the early years of the 20th Century, most players worked blue collar jobs of the industrial revolution. Outfielder Bill Hinchman, perhaps the city's greatest player of all-time, worked as a plumber in Columbus during the off season. In-door plumbing was becoming big! Outfielder Fred Odwell was a lumberjack. Pitcher Gus Dorner, a 29-game-winner with the 1906 Senators, was a cattle rancher during the off season. Shortstop John Daley spent a winter working for his older brother Tom, running the first telephone line between Philadelphia and Pittsburgh. As Tom and his partner strung the lines across the tops of the telephone poles, John dug the post holes! All the way across the Commonwealth of Pennsylvania!
But not all players of that time built their muscles through manual labor. Senators outfielder Doc Gessler attended medical school and outfielder Kemper Shelton studied the law.
The most interesting part-time job might have been Bobby Quinn's in 1900. It was Quinn's first season as the Business Manager (General Manager) of the Senators. Attendance was bad and Bobby had to sell brushes and household supplies door-to-door in order to make the team's last payroll!
He knocked on every door in Columbus, not only selling his hardware but promoting his team, to who ever would listen. Columbus fell in love with their native son and his quick smile and enthusiastic laugh. Within five seasons, little Columbus town was out drawing every minor league club in the country as well as major league teams in Boston, Brooklyn, Detroit, St. Louis, Washington, Philadelphia, Cincinnati and were on the heels of Pittsburgh.
A generation later, many players found work in manufacturing plants. When the soldiers came home after WWII, the flood of men looking for work made jobs hard to find. Red Birds took jobs where ever they could find them. Outfielder Roy Broome worked in a textile manufacturing plant in Gastonia, N.C. Second baseman Charlie Harrington worked in a hosiery mill in his hometown of High Point, N.C. Outfielder Mo Mozzali was employed in the Louisville Sluggers plant.
Pitcher Ted Wilks worked in a power plant in Oswego Falls, N.Y. Others took jobs with the post office or as milkmen.
Outfielder Bill Howerton labored as a strip miner in Scranton. Howerton was not the only minor leaguer to work in the mines. As a minor leaguer, Mickey Mantle worked a mile under the ground in the cramped mines around Commerce, Oklahoma. Minor league players had to take what ever work they could find to survive.
A few players worked for themselves. Pitcher Harvey Haddix raised cows on his farm in South Vienna, Ohio.
In the 1950's, players could play baseball year round in the Caribbean. Howerton and Haddix were just a few of the hundreds of Red Birds, Jets and Clippers that excelled in the Puerto Rico. Columbus players Cot Deal, Luis Arroyo, Lynn McGlothen, Jose Cruz and Henry Cotto won MVP awards. Don Mattingly won a batting title.
During the Jets era, single players would often take jobs in Columbus, tending bar, working in bowling alleys or driving delivery trucks. Major leaguers also had to find jobs in the days before big salaries. Many could often trade in on their fame working as salesmen for beer manufacturers, insurance companies and auto dealers.
Yogi Berra, Whitey Ford and Don Newcombe were just a few of big leaguers who sold men's clothes for department stores. How cool would it have been to talk baseball with Yogi as you were measured for a new suit?
The most interesting off-season job of any of the Jets player might have been Richie Hebner's occupation. The third baseman was a grave digger!
The last Columbus player whose primary job was not playing baseball was catcher Kevin Nelson of the 2006 Clippers. Kevin is a high school Special Ed teacher at Barrington High School in Illinois.
Here's hoping your job is going well today. Have a good afternoon!
• Discuss this story on the International League message board...


International League Stories from November 27, 2007
The opinions expressed in this release are those of the organization issuing it, and do not necessarily reflect the thoughts or opinions of OurSports Central or its staff.
Other Recent Columbus Clippers Stories