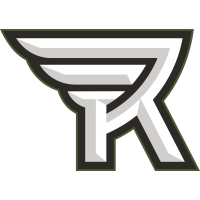 Accursi Elected to Knighthawks Hall of Fame
March 19, 2018 - National Lacrosse League (NLL) - Rochester Knighthawks News Release



The Rochester Knighthawks announced today that they are inducting Mike Accursi into the team's Hall of Fame on Saturday, March 31, making him the 17th member of the prestigious club.
Accursi will join the likes of Paul Gait, Shawn Williams, Pat O'Toole, Mike Hasen, Pat McCready and nearly a dozen other members of one of the league's most prestigious Halls of Fame.
"It's a huge honor. You look at all those guys, and they were staples of the Rochester Knighthawks' organization and true legends of the sport," said Accursi. "To be included in that group of guys is humbling."
Accursi played 17 seasons of pro lacrosse from 1998-2014 and amassed 391 goals, 436 assists and 827 points in 237 games. In his NLL career, he played for teams in Rochester, Buffalo, Syracuse, Hamilton, and Edmonton. In NLL postseason history, he is ranked fifth in goals (58), tied for eighth in points (99), and tied for ninth in games played (26).
The St. Catharines, Ontario native spent some of his best years in Rochester. Known as one of the top clutch players in franchise history during his seven seasons in Rochester (2005-07, 2011-14), he helped the Knighthawks win four of their five Champion's Cups.
When Knighthawks Owner and General Manager Curt Styres purchased the team in June of 2008, he identified Accursi as a player he wanted to bring back to the organization. After the 2010 campaign, the prolific point producer became available, and the Knighthawks made sure to sign the veteran forward.
In Accursi's first season back in the teal and purple, the Knighthawks returned to the postseason. The following year, they began their run of three straight championships. Accursi was a big part of the team's return to prominence.
"It's his character," said Styres. "It's not what he does, but how he does it, that leaves a huge impression on me. It's the way he conducts himself; he was a great example for the younger guys. He gets his point across, and the guys learn from it."
Accursi remains among the top offensive players in the history of the storied franchise. The forward still ranks fifth in assists (222) and points (364), and ninth in goals (142). In Knighthawks' playoff history, the three-time team alternate captain remains second in goals (28) and fifth in points (43).
"He was very competitive and a great teammate," said Knighthawks VP of Player Personnel Jody Gage, who is also in the Knighthawks Hall of Fame. "He has great knowledge of the game and an incredible lacrosse IQ. As we all know, Mike scored a lot of big goals in a lot of big games for us, especially in the playoffs. He worked hard at his game, both on and off the floor. He was a big part of our success."
"He was one of the most clutch guys ever to put on that uniform," said former teammate and current Knighthawks head coach Mike Hasen. "Championships seem to follow him. We brought him here for a reason. He was a big part of when we got it done in 2007. Throughout his whole career, he was a guy who you knew was going to give his very best every night."
Accursi's most memorable Cup was his first one, as he was a key member of one of the best teams in the history of the NLL. The 2007 Knighthawks won a then league record 12 straight games. In the postseason, Rochester continued its dominance by winning all three playoff games to secure the franchise's second Champion's Cup. The 15 consecutive wins remains an NLL single-season record. Accursi led the playoffs with 11 goals and finished tied for sixth in points with 15. In the Championship Game, he scored three goals and added two assists.
That Cup was the first of five that he would win in an eight-year span in the National Lacrosse League. Accursi won his second Cup in 2008 with the Buffalo Bandits and ended his career with three consecutive championships with Rochester from 2012-14.
"The championship years were the best," he said. "In 2007, we just had a very tight-knit group of guys who believed in each other and believed in our organization. We had one of the best years in NLL history. Then I look back to 2012-14, and we had some new faces, but we had the same type of atmosphere in the locker room. Those teams were special to be a part of."
During the Knighthawks' historic run of three straight championships, Accursi scored 45 goals and added 63 assists for 108 points in 33 regular season games. In the postseason, the man they called "No Mercy" posted eight goals and seven assists in six games.
"Mike was such a great player because he has a high lacrosse IQ, solid work ethic and compete level," said fellow St. Catharines native and Knighthawks goalie Matt Vinc. "He always seemed to play his best in big games."
That was indeed true in the 2012 and 2013 NLL Champion's Cup Finals. In the 2012 title game, Accursi scored twice and assisted on another to spark a 7-0 run in the second half as the Knighthawks rallied for a 9-6 come-from-behind victory over the Edmonton Rush. In the team's 11-10 win over Washington in the 2013 NLL Finals, he scored one goal and assisted on the game-winner to help Rochester win back-to-back championships.
In 2014, Accursi won his last Cup as he contributed to the team's success on and off the field. After being hired as the team's Lacrosse Operations Assistant, Accursi found himself called back into action midway through the season. On Feb. 1, he made team history as he traded in his suit and tie for his No. 44 sweater.
In his first game back, he scored one goal and added one assist against the Edmonton Rush. Accursi would go on to score five goals and chip in one assist in four games, as the Knighthawks went 3-1 with him in the lineup. In his final game, he scored the game-winning goal in an 11-9 victory over the Colorado Mammoth. He finished the season back in the front office and raised his fifth Champion's Cup.
"He was the ultimate team player and a leader," said Knighthawks Hall of Fame coach Paul Day. "He won everywhere he went. He was semi-retired and came out (of retirement) in 2014 and helped get us through some injuries. We were rewarded with a championship. It was a fitting end to a Hall of Fame career."
On March 31, the Knighthawks players and fans will have the opportunity to honor one of the greatest players to ever play in the National Lacrosse League. According to Knighthawks defenseman Billy Dee Smith, who has known Accursi for over 20 years, there is no one more deserving than his longtime friend.
"We call him All-Pro because he is good at everything," he said. "He should already be in the NLL Hall of Fame; he was the most clutch player to ever play in the NLL."
Images from this story
• Discuss this story on the National Lacrosse League message board...


National Lacrosse League Stories from March 19, 2018
The opinions expressed in this release are those of the organization issuing it, and do not necessarily reflect the thoughts or opinions of OurSports Central or its staff.