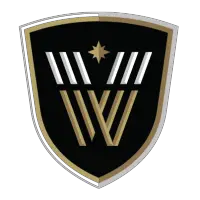 Warriors Announce 2021-22 Regular Season Schedule
September 29, 2021 - National Lacrosse League (NLL) - Vancouver Warriors News Release



The Vancouver Warriors, in conjunction with the National Lacrosse League, are pleased to announce their 2021-22 Regular season schedule.
The Warriors will open their season on Friday, December 3rd with a date in Southern California versus the San Diego Seals. Vancouver will open their home schedule at Rogers Arena on Friday, December 17 when the Saskatchewan Rush make their first two appearances to the West Coast.
In total, the Warriors will play the full 18 game regular season schedule, with nine being at Rogers Arena and nine being on the road.
Other notes on the Warriors schedule:
The Warriors will play on Friday night seven times, including three times at home.
The Warriors will play on Saturday night eleven times, including six times at home.
Vancouver will play ten games in the Pacific time zone, four games in the Mountain time zone, three games in the Central time zone, and one game in the Atlantic time zone. This will mark the first time in franchise history that a regular season game will not take place in the Eastern Time Zone.
Key dates:
Friday December 3 - Regular season opener at San Diego.
Friday December 10 - First ever home game for the Panther City Lacrosse Club (Ft. Worth, TX).
Friday December 17 - Vancouver Warriors home opener versus the Saskatchewan Rush.
Saturday February 5 - Panther City's first ever visit to Rogers Arena.
Saturday March 5 - Warriors first ever game in Halifax versus the Thunderbirds.
Saturday April 30 - Vancouver's regular season finale at home versus the San Diego Seals.
"When we finally take the opening faceoff this season, we will be 637 days between games," comments General Manager Dan Richardson. "That is long enough and our players will be ready to go. The Warriors and Canucks Sports and Entertainment look forward to getting back to NLL action and welcoming our great fans back to Rogers Arena."
"We are excited to finally welcome fans back to Rogers Arena," said Colby Fackler, Warriors Chief Business Officer. "We look forward to rolling out great theme nights and bringing that palpable energy back into the building that you can only get by having our awesome fans here. Welcome back fans! It has been too long."
For more information on the Vancouver Warriors, please visit our website at www.vancouverwarriors.com or for tickets contact us at 604-899-7799, option 3.
Vancouver Warriors 2021-22 Regular Season Schedule:
GAME WEEK DATE DAY AWAY HOME LOCAL PT
1 1 3-Dec-21 Friday VAN SD 7:00PM 7:00PM
10 2 10-Dec-21 Friday VAN PC 7:30PM 5:30PM
17 3 17-Dec-21 Friday SSK VAN 7:30PM 7:30PM
23 6 7-Jan-22 Friday COL VAN 7:30PM 7:30PM
37 8 22-Jan-22 Saturday VAN CGY 7:00PM 6:00PM
44 9 29-Jan-22 Saturday VAN COL 7:00PM 6:00PM
50 10 5-Feb-22 Saturday PC VAN 7:00PM 7:00PM
58 11 12-Feb-22 Saturday SSK VAN 7:00PM 7:00PM
67 13 26-Feb-22 Saturday VAN PC 7:00PM 5:00PM
72 14 5-Mar-22 Saturday VAN HFX 7:00PM 3:00PM
82 15 12-Mar-22 Saturday TOR VAN 7:00PM 7:00PM
84 16 18-Mar-22 Friday VAN COL 7:30PM 6:30PM
89 17 25-Mar-22 Friday SD VAN 7:30PM 7:30PM
99 18 1-Apr-22 Friday VAN CGY 7:00PM 6:00PM
103 18 2-Apr-22 Saturday ALB VAN 7:00PM 7:00PM
109 19 9-Apr-22 Saturday VAN SSK 7:30PM 6:30PM
116 20 16-Apr-22 Saturday CGY VAN 7:00PM 7:00PM
126 22 30-Apr-22 Saturday SD VAN 7:00PM 7:00PM
• Discuss this story on the National Lacrosse League message board...


National Lacrosse League Stories from September 29, 2021
The opinions expressed in this release are those of the organization issuing it, and do not necessarily reflect the thoughts or opinions of OurSports Central or its staff.