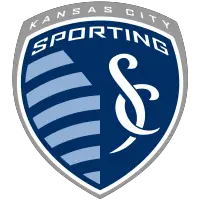 Sporting KC Suffers Season-Ending Loss to RSL
November 28, 2021 - Major League Soccer (MLS) - Sporting Kansas City News Release



Sporting Kansas City suffered a last-gasp 2-1 loss to rivals Real Salt Lake on Sunday afternoon in the Western Conference Semifinals of the Audi 2021 MLS Cup Playoffs at Children's Mercy Park.
Captain Johnny Russell fired Sporting ahead from the penalty spot in the first half, but RSL rallied late as substitutes Anderson Julio and Bobby Wood struck in the 72nd and 91st minutes to end Sporting's season in heartbreaking fashion.
Mexican striker and MLS playoff debutant Alan Pulido accounted for the lone change to Sporting's lineup from a 3-1 first-round win over Vancouver Whitecaps FC last weekend. The club-record signing replaced Khiry Shelton to spearhead a three-pronged attack that also featured Russell and MLS MVP finalist Daniel Salloi. On the opposite side of the pitch, right back Graham Zusi notably became the fourth player in team history to hit 20 appearances in the MLS postseason.
A tense opening saw neither side seriously threaten through the first quarter of the match, although Pulido did force an early save from RSL goalkeeper David Ochoa and Pablo Ruiz called Sporting goalkeeper Tim Melia into action shortly thereafter as both players tried their luck from long range.
The game's dynamic changed midway through the first half. All-action midfielder Gadi Kinda skipped into the box and was chopped to the turf by RSL right back Aaron Herrera, prompting veteran referee Kevin Stott to point to the spot.
Russell buried the ensuing penalty by smashing hard into the right corner for his first playoff goal and his 16th tally of the season, tying Salloi for the team lead. The strike snapped RSL's 278-minute shutout streak over the last four matches as Russell improved to a perfect 5-for-5 on penalties in his MLS career. Sporting's four postseason goals this year have come from four different scorers, none of whom had previously scored in the MLS Cup Playoffs.
Midfielder Remi Walter could have doubled Sporting's advantage on the stroke of halftime and become the club's fifth player to open his playoff scoring account in 2021, but his left-footed belter near the top of the box fizzed wide of the target.
Sporting jumped on RSL early in the second period and went agonizingly close to landing another punch in the 50th minute. Kinda whipped a tantalizing free kick into the mixer from the left channel, caressing off the head of Ruiz and pinging the goalpost before skipping out of play for a corner kick.
RSL improved over the next quarter-hour, however, and almost equalized in the 66th minute if not for spectacular goalkeeping from Melia. Substitute Justin Meram weaved his way down the left side of the box and pulled a ball back for Damir Kreilach, who drilled a first-time shot goalward. Melia produced an excellent reflex stop and then smothered possession in the goalmouth, preventing Julio from poking home the rebound.
Julio would draw RSL level six minutes later, steering a bouncing header into the back of the net off a left-wing Andrew Brody cross. That play gave the visitors they would need to bag a dramatic game-winner, with Wood slotting low into the corner off a driven Meram cross in the first minute of second-half stoppage time.
Sporting will now enter a shortened offseason prior to kicking off the 2022 MLS ledger on Feb. 27 with a visit to Atlanta United FC and a home opener against Houston Dynamo FC on March 5. Season tickets for Sporting's 2022 campaign are available and include exclusive Season Ticket Member benefits. Fans interested in securing season tickets can visit SportingKC.com or call 888-4KC-GOAL to learn more and place a deposit in one of 10 different seating sections inside Children's Mercy Park.
QUOTES
Sporting Kansas City Manager Peter Vermes
Thoughts on the match...
I just think they were the better team, for sure, on the day. We lacked a pep in our step or something. They were the better team today. That's the easiest way to say it. They were intense. We sat back way too deep. We didn't expect to sit back as deep as we did. We didn't want to. We just weren't out putting pressure on them. We gave them too much time and space on the ball. If you just look at their two goals, we have chances to win the ball, chase the guy down and we just weren't there. We weren't there. We weren't in the game as we normally are for some reason.
On what went wrong in the second half...
It's hard for me to say. We knew where we were. We were ahead 1-0. I think the guys have been in that position many times before. The difficulty is that I think that we were actually in a good spot even for the majority of the second half but once they scored, I think things really turned. We were giving up possession. We weren't recovering positionally, which I think started to create some holes. I think that was the biggest thing. It's not like we were God awful. That's not what I'm saying. There were moments where we just didn't have that pop in the game. I think that is a piece that we missed. You're in the game. You're in, you're in, you're in. But still even in the first 70 minutes, I just don't think that the whole game that we had a pop in our step.
On the goals coming from two RSL substitutes...
(Anderson) Julio has demonstrated many times when he's come in, just because of his pure speed, he causes teams trouble a little bit. Even on the goal that he scored, we've got numbers and our spacing is a little off in that we don't cover the area all that well. If we're dropped a little bit and inside, then we easily deal with that ball but our spacing wasn't good enough.
On his message to the team...
I think there's a lot of different things that hurt. I think, first, you're in front of your fans. You don't want to lose in a situation like that. The other is when you have a home game, you want to take advantage of it in different ways. You want to play with much more. I just think we missed something. I don't know what it is. I'll have to think about it and it will make me think about it all the way until next year when the season starts. That's the difficulty. And the fact that you worked all year long and you get to this point. You put yourself in a really good position and you lose the opportunity. That's what these are. These are always opportunities. I try to tell guys all the time. You don't get these opportunities in your life all that much, especially in the profession they're in. So when you get them, you've got to make sure that you're ready and prepared for them. This is a missed opportunity, for sure.
On Real Salt Lake being such a tough opponent...
They're a good team. I think, first and foremost, they're a good team. The other is, and I say it all the time, there's a lot of parity in these leagues and sometimes when two teams match up, there's an edge because of something. What that is, it's hard to say. I think in today's game, we missed a little something but not for the sake of not being able to play with them or what have you. We just missed something. They're a good team. You have to give them credit. They worked hard. They're committed right now to defending strong and going on the counter as much as they can.
On the difficulty to getting back to MLS Cup for the first time since 2013...
I wish I could tell you. We've been very competitive. It's like this year when we had bye weekends and every time we came out of the bye weekend, we lost each time. But then, we got into the playoffs and we came out of the bye weekend and we won. It's hard to say. Obviously, we think about it all the time. Every year is different. Those are always hard questions to answer. No year is the same. They just aren't. They're always different.
On the return of Alan Pulido...
I thought he was good in the first half. I was juggling back and forth of whether to start him or bring him in the second half. That probably was the biggest question. He gave as much as he could for not really having a lot of training and everything under his belt. We definitely could have used him down here in the stretch where he would have been in form. It probably would have been a lot different. But I think he did well, for sure. He struggled at then with conditioning. That's his hardest thing in the game. It was going to be all along. He had to pick his moments of when he could actually put himself out there for a while and then maybe catch his wind and get back into the rhythm of the game.
On the offseason ahead...
We'll continue to do what we do every year. We'll try to get the roster better and bring a team back that can compete. That's really what we do every year.
Sporting Kansas City goalkeeper Tim Melia
On the feelings in the locker room after the loss...
It doesn't make a difference who we're playing. Losing at home, at this stage of the season, against any team is crushing. It kind of set up for us a little bit with how the results went and ultimately, we didn't take advantage of it. This game was an opportunity to have the backing of our fans and our support system and essentially, in the biggest moment, we faltered. There's nothing else more than that.
On the second half performance of Real Salt Lake...
I don't think they changed much of their style. I think we sat back too much. We let them have the ball the whole game, too much as a whole. Crosses have been an issue with us all year and we're not going to hide from that. They punished us in the biggest moments. The first goal, I'm kind of caught out of position. I see (Damir) Kreilach and Julio making runs. I'm just trying to put myself in position to split the difference and ultimately it doesn't work out. Those are the moments where we've got to come flying across the face of goal and drag a body with us if it has to be that way and we just didn't play with that mentality the whole game and they did. They've been on a hot streak because they've been fighting for everything and that showed tonight and that's why they won.
Sporting Kansas City forward Johnny Russell
On what he can say as the captain after the loss...
I think everyone is feeling the exact same way. We wasted a massive opportunity today. We've let ourselves down. We didn't play anywhere near the way that we've been playing all season. That wasn't even a shade of us today. We sat back too much, gave them way too much respect, gave way too much of the ball and when you camp that far in your half, they're going to create chances. Unfortunately for us, they took them. We got to give everyone a few days, try and let it set a little, and then speak to everyone then.
On sitting back this match...
We looked like a team that didn't want to lose rather than a team that wanted to go and win. We got the goal in the first half and that's probably subconsciously in our head a little bit, trying to defend the lead, even when we showed time and time again that we were creating chances. We were nicking the ball, hitting them on the break and then second half we just completely stopped that. We just camped and invited so much pressure on. It's the most disappointing thing. We're a high pressing team. We keep the ball well and we didn't do any of that today.
On the team's struggles with Real Salt Lake...
They're a good side. They battle well. They've got good players and, for whatever reason, they seem to have our number at the minute. I can't put my finger on any specific thing. It's just one of those things. It's unfortunate and that's this game at times. Sometimes you just struggle against certain teams but even with that we should've had more than enough today. Being at home, being in the sort of form we're in and the way we played in the last game, we just weren't anywhere near ourselves today. You can take losing at times but when you don't give a good account of yourself that's the worst feeling.
On Real Salt Lake's two goals...
Every single one of us is looking in the mirror after that. We didn't close down the cross. We didn't stop the cross when it came in and we weren't aggressive enough in the buildup to stop the cross or to defend the cross. There are so many errors that you can pick leading up to the two goals. They're going to create chances, but they shouldn't be creating chances like that against us and getting clear goal scoring opportunities like that, especially when you fought so hard all year and then to give away goals like that. That sucks.
Audi 2021 MLS Cup Playoffs
Western Conference Semifinals
Children's Mercy Park | Kansas City, Kansas
Attendance: 21,650
Weather: 52 degrees and mostly sunny
Score 1 2 F
Sporting Kansas City 1 0 1
Real Salt Lake 0 2 2
Sporting Kansas City: Tim Melia; Graham Zusi, Nicolas Isimat-Mirin, Andreu Fontas, Luis Martins; Ilie Sanchez, Remi Walter, Gadi Kinda (Roger Espinoza 71); Johnny Russell (C), Alan Pulido (Khiry Shelton 74'), Daniel Salloi
Subs Not Used: John Pulskamp, Amadou Dia, Roberto Puncec, Cam Duke, Jose Mauri, Grayson Barber, Wilson Harris
Real Salt Lake: David Ochoa; Aaron Herrera, Justen Glad, Marcelo Silva, Andrew Brody; Jonathan Menendez (Anderson Julio 57'), Everton Luiz, Pablo Ruiz, Maikel Chang (Justin Meram 57'); Rubio Rubin (Bobby Wood 71'), Damir Kreilach
Subs Not Used: Zac MacMath, Toni Datkovic, Erik Holt, Ashtone Morgan, Donny Toia, Nick Besler
Scoring Summary:
SKC -- Johnny Russell 1 (penalty kick) 24'
RSL -- Anderson Julio 1 (Andrew Brody 1) 72'
RSL -- Bobby Wood 1 (Justin Meram 1) 90+1'
Misconduct Summary:
RSL -- Everton Luiz (yellow card; unsporting behavior) 49'
Stat SKC RSL
Shots 5 11
Shots on Goal 2 5
Saves 3 1
Fouls 18 14
Offsides 0 0
Corner Kicks 4 5
Referee: Kevin Stott
Assistant Referee: Peter Manikowski
Assistant Referee: Cory Richardson
Fourth Official: Guido Gonzales Jr.
VAR: Jon Freemon
AVAR: Jeremy Hanson
• Discuss this story on the Major League Soccer message board...


Major League Soccer Stories from November 28, 2021
The opinions expressed in this release are those of the organization issuing it, and do not necessarily reflect the thoughts or opinions of OurSports Central or its staff.