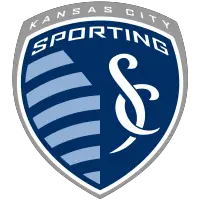 Sporting KC Rolls to 3-0 Win over D.C. United
September 14, 2022 - Major League Soccer (MLS) - Sporting Kansas City News Release



Sporting Kansas City (9-15-7, 34 points) cruised to a 3-0 win over D.C. United (7-18-6, 27 points) on Tuesday night behind a shutout from MLS debutant goalkeeper Kendall McIntosh and goals from Khiry Shelton, Robert Voloder and Daniel Salloi.
Shelton set Sporting on their way 11 minutes before halftime and Voloder bagged his first goal for the club to seal the result midway through the second half. Salloi added a spectacular third in the dying embers and McIntosh, making his first appearance in Sporting blue, made two impressive saves as part of a commanding performance between the posts.
Boasting a 4-1-2 record and 2.42 goals per game since the start of August, Sporting are unbeaten in a season-best five matches and will look to continue their winning ways on Saturday when regional rivals Minnesota United FC (13-12-6, 45 points) visits Children's Mercy Park for a 7:30 p.m. CT showdown. Tickets are available at SeatGeek.com and the contest will be shown live on 38 The Spot, SportingKC.com and the Sporting KC app.
Just 72 hours removed from a scoreless draw at Houston Dynamo FC, Sporting reshuffled its starting lineup to the tune of six changes. At the forefront, McIntosh landed his club and MLS debut after featuring periodically for Sporting KC II over the last two seasons. In front of him, Voloder relieved Isimat-Mirin in central defense, midfielders Cam Duke and Roger Espinoza replaced Felipe Hernandez and Erik Thommy, and forwards Shelton and Marinos Tzionis stepped in for Willy Agada and Johnny Russell.
Salloi was at the center of Sporting's first major scoring opportunity in the 18th minute, feinting a turn right with his back to goal before dropping his left shoulder and beating D.C. defender Andy Najar near the right endline. His driven cutback pass fizzed invitingly across the face of goal to Tzionis, whose lunging close-range effort under duress lifted over the crossbar. Five minutes later, Tzionis tried his luck with a speculative 30-yard free kick that beat the four-man wall but skipped wide of the target.
The hosts ascended into a deserved 1-0 lead with 34 minutes on the clock. Tzionis found a pocket of open space on the right side of the penalty area and clipped a low, curling cross into the middle, where Shelton slid at full stretch to apply a tidy finishing touch into the far left corner to open his 2022 MLS scoring account and bag his third goal of the campaign in all competitions.
Not long after landing the first punch, Sporting survived a fleeting scare when former English Premier League striker Christian Benteke had a shot blocked through traffic. Sporting were quick to respond at the opposite end, however, with 19-year-old right back Kayden Pierre blazing down the flank, beating multiple defenders and sending a deflected shot high and wide of the near post in the 39th minute.
Hernandez and Thommy were summoned as halftime replacements for Duke and Espinoza, respectively, and it was Thommy who nearly created Sporting's second goal of the night. The 28-year-old German dashed goalward on a quickfire counter attack and unleashed a looping cross from the left wing. Shelton leapt high above the rest in search of his brace, but D.C. goalkeeper David Ochoa pounced quickly to corral the ball and extinguish the danger.
Near the hour mark, McIntosh made the first save of his MLS career in impressive fashion, dropping low at the near post to smother a diving header from forward Ola Kamara off Chris Odoi-Atsem's teasing cross.
Agada and Russell provided offensive firepower from off the bench in the 61st minute, and the Sporting captain went close to doubling his side's advantage five minutes after his introduction. Hernandez did brilliantly to spring free on the counter attack, gallop goalward and spread the ball right to the on-running Russell, whose right-footed strike flashed across Ochoa and missed the target by a matter of inches.
Sporting went 2-0 to the good on 70 minutes thanks to a blistering hit from Voloder. Hernandez's in-swinging corner kick from the left flag was nodded clear only as far as the 21-year-old German on the opposite side of the box. The center back took a settling touch and uncorked a low sledgehammer that screamed through a slew of bodies before nestling into the back of the net.
Licking their wounds, D.C. replied admirably by orchestrating their best scoring chance as substitute Nigel Robertha squared low on the breakaway to Benteke in the 74th minute, but the Belgian was denied at the doorstep with McIntosh producing a superb stop to preserve his clean sheet. Benteke asked further questions of the Sporting defense a few minutes later, chesting down a long ball and buccaneering through the middle only to be denied by the sliding Pierre, who put his body in the way to block the shot.
Salloi added icing to Sporting's delectable cake with an emphatic long-range strike in the 87th minute. After Thommy had his shot blocked on the breakaway, Salloi regained possession on the left edge of the box, cut centrally and took a few dribbles before thumping an inch-perfect 22-yarder into the far right corner for his ninth goal of the season in all competitions and his second in as many home appearances. Salloi's 38 regular season goals are now tied with Kei Kamara for seventh most in club history, one behind Chris Klein in sixth.
QUOTES
Sporting Kansas City Manager Peter Vermes
On the roster rotation...
I always go into every game thinking that we're going to win no matter who I put on the field. I think one of the tough things, being in Kendall's position, is when I, the coach, change the group in front of a goalkeeper that's coming into play. Sometimes there's a lack of continuity, but I thought the guys did a good job in the first half. I only made the changes I made just because I wanted to keep - especially up the middle - fresh for the group. I knew that it would be a lot of work, especially coming in from the last game over the weekend. It was very humid and hot there and we exhausted a lot of energy. The group played very well. Kendall comes up with a great save on (Christian) Benteke. If that goes 2-1, now the game changes a little bit and they start getting excited. That was a huge save. That's what you want your goalkeeper to do. I also think that his decision making with the ball - at times when he threw it, when he played it long - was calm. It was very good, but it's also his personality. Sometimes what you don't see in players is you don't know what's going to come out when they play in a game. I was very proud to see that who he is normally came out in the game today and that was good. I'm happy for him.
On the team's defense...
I think, first of all, if you take Robert (Voloder) coming in to the back line, (Kayden Pierre) just came in recently with (Graham Zusi) being out and then been playing back-to-back in the last two games, I think it was tough for them. And then a broken wrist for (Andreu Fontas). Just a lot of different things in the game. But what I would say about that group is I love the fact that there was one play where (Kayden Pierre) makes a block on a shot that was in front of the goal because that's what they have to do. I thought that the group was actually really good. I thought they dealt with the majority of stuff with Benteke, who obviously is a top striker. They did a really good job of knowing when to challenge him in the air or cover. They also were smart in the way that they tackled him because at times he can get the leverage on you just because of his size. We did a really good job in that regard, for sure. And then I also think in the air, in and around the box on set pieces, we actually did a pretty good job.
On Khiry Shelton's first regular season goal...
He works hard and it's definitely not for a lack of trying. Sometimes you go through a rough patch, but he keeps fighting and he always fights for the team and all the guys know that he's going to put everything he has into the game. He wants to score. Sometimes they don't fall his way, but tonight he found himself in a good position. He gets there because he worked to get there and it was opportunistic. You've got to change the direction of a ball sometimes and he did that enough to make the goalkeeper hesitate. It's good for him.
On Robert Voloder's performance...
When he got here at first, you just don't know. You don't know if it's a player wanting to prove himself right away. I think at times he was a little bit overzealous in some of his tackles, which then exposed him. If you don't get the ball, then the guy goes past you. The biggest thing is being a defender who's on the back line, you're the last guy before it gets to the goalkeeper and you never want to let somebody get on the other side of you, meaning goal side. I think his patience today in the game, his patience in 1v1 defending, was very good. The one time when he was out on the right channel with Benteke where he kind of went in for the challenge, blocked the ball a little bit, but the ball still stayed alive. Benteke got it again and then he was able to slide tackle and get it away from him. That was something that was very good. I thought also that he took space with the ball at times. He was excellent at that and he's very good with the ball. I think that came out today and it was good to see that it came out in the game.
On Kendall McIntosh's performance...
A lot of times guys get chances because somebody gets injured or something like that. But in this case, he got his chance because he deserves it. He really does. This, for us, is an important game tonight and we had no doubt. He used one of the words to describe himself as a grinder and I would say that's accurate, but I would also say that in this profession that's what you have to be. You're always going to go through situations and he winds up taking his opportunity in the way that he does because he works hard every single day. He's committed. He's a team guy and he's prepared. And when you get your chance, then you play well. From that perspective, I'm not surprised. What I am excited about what I saw is his calmness in the game and his simplicity in the game. Sometimes you want to prove to everybody you can do all these different things and he was just simplistic in the game and that was tremendous.
On Marinos Tzionis playing on the right...
Our wingers need to be able to play on both sides of the field. In this situation, I just felt that (Johnny Russell) needed a little bit of a rest. I don't want to put too many games under and too much time and expect too much because he's put a lot in, especially earlier in the season when we were really struggling and he was struggling himself but he was fighting through it. It's just good to be able to give him a little bit of a break. And when I do that, what I don't like to do is sometimes I don't like to change two positions for one. In this case, you have Johnny coming off. Now I put Daniel over to the other side and now I'm moving guys all around who play there all the time. You have got to have some consistency and stability in the team.
Sporting Kansas City goalkeeper Kendall McIntosh
On his journey to making his MLS debut...
My journey has been a grind, for sure, but I'm happy to have landed in a place where the staff believes in me, the players believe in me and I get an opportunity. I think that the game is about opportunities and the game is about showing that you can help the team when needed. When I got here, one of the biggest things that I said was, 'Wherever it is, whether it's one or two, I want to be ready to play and support the team.' I feel like I got the opportunity to do that and my focus was 100% there.
On being the first SKC goalkeeper since Jimmy Nielsen to record a shutout in his MLS debut...
That's not bad. That's fantastic. I have got to give a lot of the love to the back six and just the group in general. We defended really well. I thought we played really well. I felt a lot of support from them and the fans and staff. It was almost indescribable. Going in there, I felt prepared and I felt ready. The team did what they needed to do. It's obviously fantastic to be mentioned in the same sentence with Jimmy and I hope that it's the first of many.
On staying focused amidst the excitement of his debut...
I had a ton of support. I've been preparing the whole year. We did a lot of film with Alec (Dufty). My family was here. They came in and they supported me to keep me grounded. There's a lot of people in my corner that were kind of in my ear supporting me. I feel like I've had a good practice with myself, just being prepared. And I think that as a goalkeeper and as a backup goalkeeper, one of the things that you have to do is always be read. I feel like if I stay ready, I don't have to get ready. I feel like that's one of the biggest things for this profession. It's helped me just a ton throughout my career and obviously it helped me a lot tonight.
Sporting Kansas City defender Robert Voloder
On his first goal for the club...
It's awesome. I'm very happy and have a big smile on my face. I think I've earned it through hard work. In the game itself, we played very well.
On his goal scoring in training translating to a goal in the game...
It wasn't the first goal like that, so maybe it translated today. I had something in mind on that corner kick especially so I stayed a little bit at the back and it paid off.
On going up against Christian Benteke...
It's always cool, especially I think for us young players to play against big names. I think I still managed to do a good job. I just had to see in the first couple of minutes how I approached him, what he's doing in the game, and I think I managed it pretty well.
On his mentality entering the game...
To be honest, I didn't even have much in mind. I just went out there, played my game, tried to have fun, and I did. I enjoyed the game. I tried to play my game and it worked out.
On Kendall McIntosh's debut...
He also deserves praise for that game. I've been training with him also quite a lot so we have chemistry. The whole team in general today deserved the win. He played a good game.
On if he thought his shot would work its way through the crowd of defenders...
It actually was a tight gap rewatching the goal, but you always have to have some luck. I think I had that today, thankfully. Now it's time to celebrate.
• Discuss this story on the Major League Soccer message board...


Major League Soccer Stories from September 14, 2022
The opinions expressed in this release are those of the organization issuing it, and do not necessarily reflect the thoughts or opinions of OurSports Central or its staff.