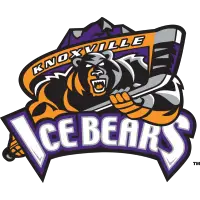 SPHL 2005 annual meeting concludes
June 3, 2005 - Southern Professional Hockey League (SPHL) - Knoxville Ice Bears News Release



The Southern Professional Hockey League (SPHL) concluded its 2005 Annual Meeting today in Knoxville, TN. The newest expansion team from Florence, SC was welcomed to its first meeting of the Board of Governors and represented by Owner, Dr. Rich Hoodenpyle. The Florida Seals were also represented and welcomed to the meeting as an expansion team after using the past year to prepare for competition in their new home, Silver Spurs Arena, in Kissimmee, Florida.
The meeting opened on Tuesday night with a reception and exhibit of products from six vendors. Wednesday of the Annual Meeting was spent working with professional sports marketing consultant, Joel Cohen. Mr. Cohen spent the day challenging the Board and team staffs with insightful and creative business and marketing concepts. Preston Dixon, General Manager, Knoxville Ice Bears, commented, "Mr. Cohen helped us to find ways to increase season ticket sales and corporate sponsorships. Thanks to Mr. Cohen our staff came away energized and excited about our business prospects for the upcoming season."
Wednesday afternoon the Board took time to renew their commitment to Sherwood Hockey for two more years. Sherwood is the official supplier of sticks, gloves, pants, helmets, and protective gear for the SPHL. In addition, the Board heard presentations on worker's compensation issues from two experts in the field.
Due to the success of the inaugural SPHL season the board voted to keep the 56 game schedules, 18 man roster, and three veteran rules. However the Board voted to increase the number of games from 210 to 224 before a player is considered a veteran. When calculating the number of games to determine veteran status, participation in playoff games will not be considered. In addition, the board voted to award one point for an overtime loss or shootout loss. The Board also voted to increase the number of shots in a shootout to five from the three used in last seasons shootout format.
A new playoff format was adopted to include 6 teams competing in the post season.
FIRST ROUND · First Place team plays sixth place team in a best of five series (1 vs. 6) · Second place team plays fifth place team in a best of three series (2 vs. 5) · Third place team plays fourth place team in a best of three series (3 vs. 4)
SECOND ROUND · Winner of two vs. five plays the winner of three vs. four in another best of three series.
CHAMPIONSHIP SERIES · Winner of the one vs. six series plays the winner of the second round in a best of five series.
Training camp will open on Friday, October 14, 2005 and the seasons first game will be played one week later on Friday, October 21. The full 2005-2006 SPHL schedule will be released in July.
The following seven teams were in attendance and have all required documents in place to assure participation in the upcoming season: Columbus Cottonmouths (GA), Fayetteville FireAntz (NC), Florence Hockey (SC), Florida Seals (FL), Huntsville Havoc (AL), Knoxville Ice Bears (TN), and Jacksonville Barracudas (FL). The Asheville Aces (NC) await a final lease decision by the Asheville Civic Center, before participation is guaranteed in 2005-2006.
As announced earlier this week the SPHL Board of Governors formed a Commissioner Search Committee led by Kevin MacNaught. Mr. MacNaught is co-owner and General Manager of the Fayetteville FireAntz. He can be reached by phone at 910-321-0123 or by email at kmac@fireantzhockey.com .
• Discuss this story on the Southern Professional Hockey League message board...


Southern Professional Hockey League Stories from June 3, 2005
The opinions expressed in this release are those of the organization issuing it, and do not necessarily reflect the thoughts or opinions of OurSports Central or its staff.