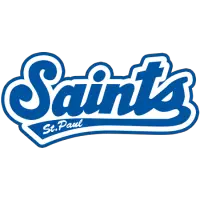 Saints and SPIRE Credit Union Agree to Founding Partnership at CHS Field
January 28, 2015 - American Association (AA) - St. Paul Saints News Release



ST. PAUL, MN (January 28, 2015) - The new home of the St. Paul Saints was officially named CHS Field in September, and the interest and support of the business community continues to pour in from all over the Twin Cities. With the buzz and anticipation growing each day the Saints are pleased to announce the first of a number of significant partnerships, with SPIRE Credit Union becoming a Founding Partner at CHS Field.
The agreement is an eight year partnership between one of the most recognized credit unions in the Twin Cities and one of the more entertaining baseball teams in the country. SPIRE was a sponsor for many seasons at Midway Stadium and will continue scheduling innovative promotions at CHS Field along with other fun aspects for fans to enjoy.
"As a long-time sponsor, SPIRE is honored to be a founding partner of CHS Field," said Dan Stoltz, President & CEO SPIRE Credit Union. "We look forward to a continued relationship with Mike Veeck and the St. Paul Saints."
Fans will enjoy SPIRE's unique, interactive area along the 360 degree concourse in right field, to be named the SPIRE Credit Union Home Run Porch. The area will allow fans to enjoy the game from a one-of-a-kind perspective, peering over the 18-foot high wall and down toward the field. The distinctive area allows fans to mingle atop the home run fence while taking in all the action. SPIRE also will be bringing over a staple from Midway Stadium.
The SPIRE Tire Race will be a key element in providing fans between inning entertainment at CHS Field. Three contestants begin at the right field foul line and must roll a tire around the outer edge of the infield with the winner being the first to cross the left field foul line. The promotion has become one of the more entertaining events over the years as contestants stumble over tires, fall into each other or watch as a wayward tire travels toward an outfielder.
"We have experienced 22 â=80- magical seasons due in large part to our amazing fans and incredible business partners," said Saints Executive President/General Manager Derek Sharrer. "I couldn't be happier â=80-to announce â=80-that â=80-our very first Founding Partner at CHS Field â=80-has been a member of the Saints family for several years, SPIRE Credit Union. â=80-Dan Stoltz and his staff â=80-share our passion for customer service and fun and for many years haâ=80-ve enhanced that value for our fansâ=80-. We look forward to a long partnership with SPIREâ=80- at CHS Field."
The Saints will continue their incredible Friday Night Fireworks Shows along with three Fireworks Super Shows. The Memorial Day Fireworks show will now be dubbed SPIREworks with an awe inspiring 20-minute extravaganza following the 5:05 p.m. game.
Incredible giveaways will continue to be a mainstay at CHS Field whether it's bobbleheads, team card sets or t-shirts. SPIRE will make sure that fans go home happy from a game this season with an incredible giveaway item on a selected date.
• Discuss this story on the American Association message board...


American Association Stories from January 28, 2015
The opinions expressed in this release are those of the organization issuing it, and do not necessarily reflect the thoughts or opinions of OurSports Central or its staff.