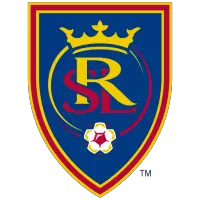 Real Salt Lake Announces 2024 Roster Decisions
November 17, 2023 - Major League Soccer (MLS) - Real Salt Lake News Release



HERRIMAN, Utah - Real Salt Lake General Manager Elliot Fall and Technical Director Kurt Schmid today announced various end-of-season roster moves, returning 31 players - including 11 from the Club's Academy/Monarchs homegrown pipeline - from the 2023 squad, which posted an overall 20-16-10 (W-L-T) record across all competitions. Today's announcements arrive six days after Head Coach Pablo Mastroeni's team saw its third consecutive MLS Cup Playoff run end in Houston on penalty kicks, after RSL advanced to the postseason for the fifth time in the last six years, and the 13th occasion in the last 16 years overall.
While veteran RSL Captain Damir Kreilach and Homegrown MF Julio Benitez are the only players to see their 2024 Club options declined, Real Salt Lake is actively engaged in discussions with Kreilach regarding his future status with the Club. Two players - MF Scott Caldwell and FW Danny Musovski - are also now out-of-contract at the end of the 2023 League season.
Several acquisitions from the past year - FW Chicho Arango, D/M Kevon Lambert, MF Nelson Palacio, MF Braian Ojeda, DF Brayan Vera and FW Andrés Gómez - remain under contract for the 2024 season, which sees preseason kick off on January 13. Recent college SuperDraft picks Ilijah Paul and FW Bertin Jacquesson remain guaranteed via the Generation adidas mechanism, while another first-rounder - D/M Emeka Eneli - joins six others to see his 2024 option exercised (MF Maikel Chang, GK Tomas Gomez, DF Bode Hidalgo, MF Jasper Löffelsend, DF Bryan Oviedo & MF Pablo Ruiz).
Eleven "Homegrown" Players - GK Gavin Beavers, DF Andrew Brody, DF Zack Farnsworth, DF Justen Glad, Hidalgo, DF Erik Holt, FW Axel Kei, DF Jaziel Orozco, DF Delentz Pierre, DF Luis Rivera and MF Jude Wellings - are slated to return next season.
Six other veterans of the Club - FW Anderson Julio, MF Diego Luna, GK Zac MacMath, FW Rubio Rubin, FW Jefferson Savarino and DF Marcelo Silva - own guaranteed contracts for the 2024 season.
The loan agreement with Belgian side SK Beveren for holding midfielder Moses Nyeman will soon expire, although the Club currently remains in discussions regarding his transfer options and contract.
2023 RSL Roster Decisions
Out of Contract - Caldwell, Musovski
Options Declined - Benitez, Kreilach
Options Exercised - Chang, Eneli, T. Gomez, Hidalgo, Löffelsend, Oviedo, Ruiz
Guaranteed for 2024 - Arango, Beavers, Brody, Farnsworth, A. Gómez, Holt, Jacquesson, Julio, Kei, Lambert, Luna, MacMath, Ojeda, Orozco, Palacio, Paul, Pierre, Rivera, Rubin, Savarino, Silva, Vera, Wellings
Loan TBD - Nyeman
As of Nov. 16, 2023, Real Salt Lake's current roster headed into 2024, listed alphabetically by position, is as follows:
Goalkeepers (3): Gavin Beavers, Tomas Gomez, Zac MacMath
Defenders (12): Andrew Brody, Zack Farnsworth, Justen Glad, Bode Hidalgo, Erik Holt, Kevon Lambert, Bryan Oviedo, Jaziel Orozco (on loan), Delentz Pierre, Luis Rivera, Marcelo Silva, Brayan Vera
Midfielders (8): Maikel Chang, Emeka Eneli, Jasper Löffelsend, Diego Luna, Braian Ojeda, Nelson Palacio, Pablo Ruiz, Jude Wellings
Forwards (7): Chicho Arango, Bertin Jacquesson, Anderson Julio, Axel Kei, Ilijah Paul (on loan), Rubio Rubin, Jefferson Savarino
Key 2023/24 MLS Offseason Dates & Roster Mechanisms:
(Dates, Times (MT) - Subject to Change)
Sat., Dec. 9 - MLS Cup 2023
Mon., Dec. 11 - 48-hour Trade window opens (7 a.m. MT)
Tues., Dec. 12 - End of Year Waiver Process Opens (3 p.m. MT)
Wed., Dec. 13 - Free Agency Opens (11 a.m. MT) / Trade window closes (7 a.m. MT)
Thu., Dec. 14 - Re-Entry Process, Stage 1 (11 a.m. MT); End of Year Waivers Close (3 p.m. MT)
Tues., Dec. 19 - 2024 MLS SuperDraft presented by adidas (1 p.m. MT)
Thu., Dec. 21 - Re-Entry Process, Stage 2 (11 a.m. MT)
Wed.-Sat., Jan. 10-13 - 2024 MLS Preseason Begins
Sat., Feb. 24 - 2024 MLS Regular Season // RSL Season #20 Kicks Off
• Discuss this story on the Major League Soccer message board...


Major League Soccer Stories from November 17, 2023
The opinions expressed in this release are those of the organization issuing it, and do not necessarily reflect the thoughts or opinions of OurSports Central or its staff.