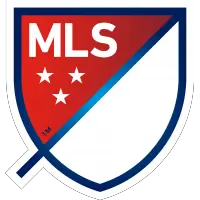 MLS NEXT Fest Brings over 400 of North America's Top Youth Soccer Teams Together in One Location
December 1, 2022 - Major League Soccer (MLS) News Release



NEW YORK - MLS NEXT today announced details for the second-ever MLS NEXT Fest, which will feature over 400 of the top youth teams across the United States and Canada competing in more than 600 matches during the MLS NEXT Fest Showcase and Generation adidas Cup Qualifiers. The seven-day event provides an opportunity for North America's top youth talent to be seen by college, national team and professional scouts/coaches and will be held at Empire Polo Ground in Indio, Calif., Friday, Dec. 2 through Thursday, Dec. 8.
The MLS NEXT Fest Showcase will be comprised of over 430 MLS NEXT teams in all six age groups (U13, U14, U15, U16, U17, and U19). All teams will play three games in four days and matches are scheduled based on division, competition in past events, and competitive standings from the 2022-23 MLS NEXT regular season in order to allow clubs to play a variety of competition from across the country. Players participating in MLS NEXT Fest are also eligible for selection to the MLS NEXT Fest Best Of matches - four games from Dec. 4-6 in which select players from the Showcase will compete against one another.
The Generation adidas Cup Qualifiers will feature 58 MLS Academies across the U15 and U17 age divisions competing for seeding in next year's Generation adidas Cup, which will be held at IMG Academy in Bradenton, Fla. from April 1-9. "These Qualifiers are a tremendous opportunity for MLS NEXT players, teams, and coaches to showcase their talents," said Jason Davis of adidas Soccer.
Players at MLS NEXT Fest will have the opportunity to be scouted by various organizations. U.S. Soccer's Director of Talent Identification, Tony Lepore, and his staff will be in attendance as well as a large number of college programs and professional clubs. Additionally, seven MLS NEXT Match Evaluators - an assembled group of current and former professional players and coaches - will be evaluating matches at the event. Included in this group are MLS Great Sean Franklin (LA Galaxy, D.C. United, Vancouver Whitecaps FC) and current MLS player Jalil Anibaba (Columbus Crew). This will be the sixth iteration of the MLS NEXT Match Evaluator Program after it was launched at MLS NEXT Cup in summer 2021.
MLS NEXT Fest will feature the Culture Coordinator Program, a Coaching Education program that supplies the necessary tools to have informed conversations around Diversity, Equity and Inclusion with players, parents and club staff. The curriculum has been developed in partnership with the Sanneh Foundation and will utilize virtual learning and in-person workshops. The program aims to equip coaches with the vocabulary, background knowledge and experience to address these issues within their club environment and continue creating an inclusive league ( VIDEO).
MLS will also hold the Careers in Soccer Summit, a three-day conference-style event from Dec. 5-7 that is designed to introduce off-the-field soccer-related career paths to nine current and former MLS players. Attendees will learn networking skills, connect with industry experts, and receive interactive professional development training. The event concludes with a practical goal-setting session to guide participants to achieve success in their areas of professional interest. View a video recap of the in-person 2019 Careers in Soccer Summit HERE .
Additionally, over a dozen active MLS players will be participating in the United States Soccer Federation B Course Coaching Program from December 2-5. The Soccer B License prepares them as coaches who wish to work with youth (U13+) or senior teams in a performance environment.
Athletes competing at MLS NEXT Fest will also have an enhanced player experience off the field at the adidas athlete HQ, which will include Teqball and a World Cup viewing zone along with retail and gaming opportunities. Additionally, the HQ allows competitors to utilize technology-enabled soccer experiences from TOCA Football and Rezzil, which are specifically designed to enhance player development. Players and fans will have the opportunity to purchase MLS NEXT merchandise on-site. The assortment includes apparel and headwear, in a variety of different colors and silhouettes. The store will be open throughout MLS NEXT Fest and will be located on-site in the athlete HQ.
In preparation for the event, MLS NEXT hosted three days of virtual programming for all players, coaches, and referees from Nov. 28-30. Programming during the virtual week included two coaching education seminars, specifically designed for MLS NEXT coaches, featuring Houston Dynamo 2 Goalkeeping Coach Jason Grubb, Le Havre AC Preformation Director Michael Bunel and MLS Vice President of Player and Youth Development Fred Lipka. Other forums featured a session on adaptation in the soccer world and referee education with PRO and Officials Management Group.
• Discuss this story on the Major League Soccer message board...


Major League Soccer Stories from December 1, 2022
The opinions expressed in this release are those of the organization issuing it, and do not necessarily reflect the thoughts or opinions of OurSports Central or its staff.