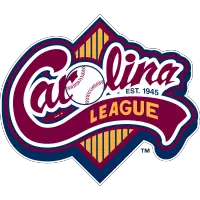 MiLB.tv: A Service We Like but Want to Love
by Paul Reeths
April 25, 2018 - Carolina League (CarL)



MiLB.tv is Minor League Baseball's subscription-based video offering. It offers live feeds of most home games for 93 affiliated teams including all 30 AAA clubs and 29 of 30 teams at the AA level, all but the Southern League's Chattanooga Lookouts. Twenty-three of 60 full-season A-level teams broadcast their home games through the service as well as 11 short-season teams whose seasons begin in June.
MiLB.tv runs $12.99 per month or $49.99 for the year, and many teams offered $10 discounts for yearly subscriptions. Users can watch on a PC, an iPad, iPhone, iPod touch and select Android devices through the MiLB First Pitch app.
With more than 5,500 games available, including many All-Star games and post-season contests, the yearly subscription costs less than a penny per available game even at full price. Game replays are available. In short, one gets a whole lot of baseball at a relatively bargain price that makes it possible to overlook the service's shortcomings. A recent Saturday offered 43 games, for instance.
MiLB.tv's platform is a glaring weak point. The service utilizes Flash, a deprecated and dated Adobe product, to deliver the video streams. Unfortunately, security defects in that software have its use on a rapid decline, from almost 30 percent of websites in 2011 to less than five percent today. Both YouTube and Facebook stopped using Flash as their default option in 2015. Most web browsers will require users to allow Flash to run and won't play MiLB.tv video by default without a user's okay. Adobe plans to stop updating the software late in 2020, meaning it won't be an option for long.
That's good news for MiLB.tv users because the use of Flash impacts video quality. Video artifacts are much more noticeable on MiLB.tv than on other streaming video services such as YouTube, ESPN's apps, Facebook and Twitch. Inconsistent colors and a general fuzziness to the videos particularly impact on-screen graphics and other fine details such as names on player uniforms and logos on ball caps.
The service allows users to rapidly switch between games, but in doing so we often ran into error messages which not only prevented us from switching games but from viewing any streams for awhile.
The game broadcasts themselves are a mixed bag, ranging from basic, unmoving, single-camera feeds to fully-produced, multi-camera productions with on-screen graphics and even pre-game shows. Some games are broadcast in low-resolution, standard definition video, while others are in high definition. Radio feeds account for most of the audio, though some teams have dedicated television announcers. Audio levels can be inconsistent from game to game.
On a recent weekend, the AAA Rochester Red Wings, AA Trenton Thunder and A-level Great Lakes Loons were a few of the teams which featured very good, well-produced HD broadcasts with multiple cameras, while the feed from the AAA Las Vegas 51s consisted of one unmoving, standard definition, wide-angle view of the entire field and lacked any graphics to indicate the score or inning.
Despite the MiLB.tv moniker, the service was difficult to view on an actual television. MiLB.tv does not offer a native Roku, Fire TV or Apple TV app. Watching on a television requires users to cast the video with something such as Google's Chromecast, but our experience was that image quality was further impacted with some delays, skipping and stuttering introduced.
Still, MiLB.tv makes it possible to watch games from across the country, showcasing all that minor league baseball has to offer. Fans can view games in locations from Portland, Maine to Corpus Christi, Texas to Appleton, Wisconsin to Tacoma, Washington and many places in between. In less than two weeks of use, we've seen several walk-offs, diving catches, home runs, crazy between-innings promotions and all the action and fun that Minor League Baseball has to offer.
Right now the promise of what MiLB.tv can be overshadows what it is. For fans willing to ignore the technical flaws, MiLB.tv offers a staggering amount of Minor League Baseball entertainment.
Images from this story
• Discuss this story on the Carolina League message board...


Carolina League Stories from April 25, 2018
The opinions expressed in this article are those of the writer(s), and do not necessarily reflect the thoughts or opinions of OurSports Central or its staff.