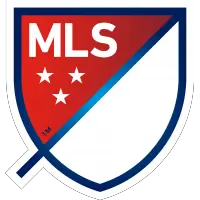 MICHAEL COHEN NAMED EXECUTIVE PRODUCER OF MLS/WORLD CUP TELECASTS
March 21, 2002 - Major League Soccer (MLS) News Release



Jack Edwards, Ty Keough Return for 2002 MLS Season; Joined by Paysse, Stone and Dir
NEW YORK (Thursday, March 21, 2002) - Major League Soccer Chief Operating Officer Mark Abbott announced today that Emmy award-winning producer Michael Cohen has been named Executive Producer and Head of Production for all Major League Soccer/Soccer United Marketing television production and programming including nationally-televised MLS and World Cup telecasts on ABC, ESPN and ESPN2.
In this role, Cohen will work with League executives on negotiations of media contracts and be charged with developing innovative revenue-generating programming opportunities for Major League Soccer and Soccer United Marketing. In addition to helping produce sponsor-driven broadcast elements on both MLS and World Cup 2002, 2003 and 2006 broadcasts on the Disney Networks, Cohen also oversees the integration of League initiatives in MLS teams' regional telecasts.
As the lead producer for ABC, ESPN and ESPN2's coverage of Major League Soccer since the League's Inaugural Game in 1996, Cohen has produced more than 175 regular season and MLS Cup playoff games on a national basis. Cohen has also produced each of the six MLS All-Star games and was the producer for MLS Cups '96, '97, '98, '99 and the senior producer for MLS Cups 2000 and 2001.
He has also served as producer on both network and international coverage of U.S. Men's and Women's National Team games, the Nike Brazil World Tour, the first WUSA Championship game on TNT, the dramatic D.C. United victory over Vasco da Gama at the Inter-American Cup in 1998, and in 2000 he produced the Men's Soccer venue for NBC Sports at the Sydney Olympics. For his scintillating coverage of the United States' historic run into the medal round, he was awarded the most recent of his five Emmy awards.
In addition to his network responsibilities, in 1999 Cohen began working as a broadcasting consultant to Major League Soccer. During the last three seasons he was responsible for the remote production of more than 450 regional MLS broadcasts and has been instrumental in helping forge the League's relationship with several entertainment entities.
Some of the MLS partnerships visually activated by Cohen include the popular Nickelodeon Games and Sports Play of the Week, the RCA Records presentation of MLS Cup '99/ABC Sports halftime performance by Grammy award winner Christina Aguilera, and the "Extra Time with ... " halftime features on MLS' 2001 national broadcasts.
Cohen also directed 155 episodes of the internationally-distributed soccer series "Futbol Americas" for CSI between 1995 and 1998. The series included specials for Copa America and both CONCACAF and CONMEBOL World Cup Qualifying.
A veteran of six Olympic productions including Calgary (ABC), Albertville and Lillehammer (CBS), Barcelona, Atlanta and Sydney (NBC), Cohen received Emmy awards for his work on the Barcelona, Atlanta and Sydney Olympics with NBC and Emmy nominations for Albertville and Lillehammer with CBS.
Cohen started his career at ESPN in 1984 as an associate producer on college basketball, college football, USFL, tennis and the U.S. Olympic festival. In 1987, he joined ABC Sports, where his tenure saw production assignments such as the 1988 Calgary Olympics, Super Bowl XXII, the 1987 World Series, Monday Night Baseball, Monday Night Football, the Indianapolis 500, the Kentucky Derby and two Emmy award-winning years on ABC's Wide World of Sports.
In 1989, Cohen formed Bizzy Signals Entertainment and diversified into other areas of media including entertainment, pay-per-view concerts, commercial and corporate production, publishing, international television, Internet and program development. In 1990, Cohen served as a sports consultant and segment producer for the CBS primetime sitcom "Good Sports" starring Farrah Fawcett and Ryan O'Neal. He has also consulted for companies including Brillstein-Grey Productions, New Line Cinemas, Dreamworks-SKG, HBO, and Liberman/Hirschfeld Casting on shows such as Seinfeld, Roc and the Larry Sanders show.
Other sports shows and series include the ESPN's first X Games in 1995, the first NFL Pro Bowl Selection show in 1993, 14 NFL Draft shows, college football and NHL studio shows for ESPN; six U.S. Open tennis tournaments, NFL, college football, college basketball and skiing for CBS Sports; NHL for FOX Sports; the 2001 WUSA Championship, various 1998 Super Bowl TV specials and the 1990 Goodwill Games for Turner Sports.
Cohen, who resides in Rye Brook, NY, with his wife, daughter and son, currently has a development deal with Screen Gems studios and First Look Pictures. He serves on the Advisory Board of International School Licensing Corporation and is a member of the Directors Guild of America.
Major League Soccer kicks off its seventh season this Saturday, March 23, when the Columbus Crew host archrival Chicago Fire in the first installment of 2002 MLS Soccer Saturday beginning at 4:00 p.m. ET on ABC Sports. The League features many top stars from the United States and around the world including a host of U.S. National Team players who will be representing their country at the 2002 FIFA World Cup in Korea/Japan. The ten teams that comprise MLS are: the Chicago Fire, Colorado Rapids, Columbus Crew, Dallas Burn, D.C. United, Kansas City Wizards, Los Angeles Galaxy, MetroStars, New England Revolution and Defending MLS Cup Champion San Jose Earthquakes.
Returning for MLS telecasts during the 2002 season are play-by-play personality Jack Edwards and accomplished soccer analyst Ty Keough, while studio host Rob Stone and former Dallas Burn coach David Dir return in various capacities on MLS Soccer Saturday and World Cup telecasts on ABC, ESPN and ESPN2. As announced earlier today, sideline and features reporter Veronica Paysse (pronounced pie - SAY) will join all national MLS television broadcasts.
• Discuss this story on the Major League Soccer message board...


Major League Soccer Stories from March 21, 2002
The opinions expressed in this release are those of the organization issuing it, and do not necessarily reflect the thoughts or opinions of OurSports Central or its staff.