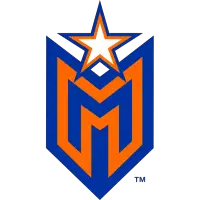 Metrostars Canada Launches 6-City Tour in Niagara & Hosts Marvel Super Hero Weekends
November 8, 2019 - Major Arena Soccer League (MASL) - Mississauga MetroStars News Release



St. Catharines, Ontario - Metrostars Canada, MASL's only Canadian team held a press conference at the beautiful Meridian Centre venue in St. Catharines, to introduce fans to Major Arena Soccer and kick-off a 6-City southern Ontario tour. The tour will include with two home games on November 22nd & 24th and neutral site games in Kingston, Oshawa, Windsor, Sarnia and Brampton from November 22nd through March 22nd weekend.
For select games, Metrostars Canada have partnered with Marvel to host a "Marvel Super Hero™Â Weekend" sporting experience where each team will be outfitted in a Super Hero vs Super Villain-themed MASL game. The November 22nd & 24th games will have Metrostars dressed in Thor uniforms playing against the Rochester Lancers in Loki uniform ms.
"We've partnered with Marvel to bring something special to our young fan base, while also appealing to fans that grew up with comic books," said Ryan Gamble, Strategy & Platform Development at Metrostars Canada. "We're appealing to the young family demographic that are looking for affordable family outings that help build memories. Weaving the narrative of the "Heroes Journey" we help share the story & common thread here that is youth soccer players all over the world dream of being sporting heroes on the pitch, the call to adventure to become the best versions of themselves with a soccer ball at their feet!
As part of the Marvel Super Hero™Â Weekend, Metrostars are also partnering with local minor soccer to give kids the chance to play in a wonderful professional arena, and at least for one game, one day feel like they are living out their dreams as a future sporty hero in the making. Admission for this day is a canned good in partnership with Community Care / Food Banks of Canada. With this donation, fans get a sneak peek at what a MASL professional practice looks like, followed by a meet-the-fans autograph session. Family, friends and soccer fans can see little future soccer stars get their game on in the arena.
Replica team shirts & Marvel T-shirts will be on sale, so kids and adults can purchase these one-of-a-kind uniforms inspired by their favorite Marvel Super Hero™Â characters.
Seasoned soccer color commentators, James Sharman, Craig Forrest & Robert Larusci were on hand at the press conference to share their experiences playing and watching this new Arena soccer format. Sharman, whose English accent is well known to all Canadian soccer fans, wholeheartedly agreed that the MASL is soccer at a much higher gear.
Boards and glass capable of changing the trajectory of shots, sometimes into the back of the net, isn't the only thing the fast-paced version of The Beautiful Game has in common with hockey. Action is also six aside - five players up, one in the net - and some penalties result in two-minute power plays. "If you find that the outdoor game is a little too slow for you, the indoor game is perfect for you." Craig Forrest former Sportsnet soccer commentator "If you find that the outdoor game is a little too slow for you, the indoor game is perfect for you," said Forrest, formerly a goalkeeper in the English Premier League, and Canadian National soccer legend.
"The upcoming games will provide a chance for soccer fans in marquee cities throughout southern Ontario the chance to enjoy fast-paced, world-class soccer"Â Quote by Serge Giancola, President of Metrostars Canada
Tickets are $18 + tax [ $20.50 + applicable venue taxes] for each game, and are now on sale at ticketmaster.com
Check out November 22 Friday 7:25 PM game #1 vs Rochester Lancers
Check out November 24 Sunday 1:05 PM gam #2 vs Rochester Lancers
• Discuss this story on the Major Arena Soccer League message board...


Major Arena Soccer League Stories from November 8, 2019
The opinions expressed in this release are those of the organization issuing it, and do not necessarily reflect the thoughts or opinions of OurSports Central or its staff.