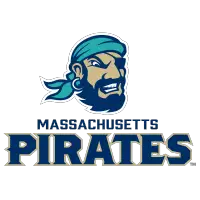 Massachusetts Pirates 2022 Roster Recap
January 25, 2022 - Indoor Football League (IFL) - Massachusetts Pirates News Release



WORCESTER, MA - As the 2022 season approaches, the Massachusetts Pirates continue to add to the roster that will defend their Indoor Football League Championship. Currently 20 players are under contract including five who have played at least one game in the National Football League. 12 saw action with the Pirates last season with four earning All-IFL honors. Eight of the 20 will see the field with Massachusetts for the first time.
Among those returning are Quarterback Alejandro Bennifield and wide receiver Thomas Owens. The duo formed one of the most prolific passing combinations in the league last season.
In 16 games (including the playoffs) Bennifield was third in the IFL completing 169 passes. His 309 attempts were second most in the league. He ranked fourth completing 55 percent of his throws. He finished second with 43 touchdowns, 1,972 yards, ten interceptions and ranked third with an efficiency rating of 147.8. He had 19 rushing touchdowns. Bennifield was the Most Valuable Player in the United Bowl win over the Arizona Rattlers in Phoenix; a 37-34 overtime victory that gave the Pirates their first ever championship. The 6'2", 200 lb. University of Tennessee-Chattanooga alum was 10 of 23 passing for 83 yards and a touchdown against two interceptions. He also ran ten times for 56 yards and scored two touchdowns.
In 17 total games Owens led the Indoor Football League with 77 receptions and was the only receiver to surpass 1,000 receiving yards as he amassed 1,014.
The 6'1" 207 lb. wideout was a unanimous selection to the All-IFL First Team Offense as he pulled in the longest TD reception of the season (45 yards), ranked second with 27 touchdown receptions and averaged 59.6 receiving yards per game. Owens, who played collegiately at Florida International, ranked third in the IFL with 176 points and receptions per game with 4.5. He finished fifth averaging 13.2 yards per catch and was sixth averaging 10.4 points per game.
Three All-IFL performers return on defense in First Team selections Toby Johnson and Harlan Miller along with Chucky Williams, who earned second team honors.
Johnson, a defensive lineman who has played in two NFL games with the Minnesota Vikings, finished the season with 57 tackles. His 10.5 tackles for a loss tied him for sixth in the IFL and his 3.5 sacks ranked him tenth. The 6'4" 325 lb. run-stopper from the University of Georgia, also had one pass broken up, one quarterback hurry and tied for the league with three forced fumbles.
In 16 total games Miller, a 6'2" 200 lb. defensive back, had 72 tackles (47 solo) 3.5 tackles for a loss and two fumble recoveries. Miller finished fifth in the league with 16 passes defended, eighth with nine passes broken up and was third with six interceptions. Miller was a sixth round selection (205 overall) by the Arizona Cardinals in the 2016 NFL Draft from Southeastern Louisiana and appeared in a total of nine games with Arizona and Washington.
Williams played In 12 total games for the Pirates in 2021. The 6'2" 210 lb. defensive back tied for the league lead in fumble recoveries with three. The former Louisville Cardinal was the Pirates fourth leading tackler with 58 stops (37 solo) and was fourth with eight passes broken up.
The Massachusetts secondary could be the strength of the team in 2022 as they will also return defensive backs Aarion Maxey-Penton and Khalid Wooten.
For Wooten, (5'11", 200 lbs.) this will be his fourth season with the Pirates. In 2021 Wooten had 45 tackles, one fumble recovery and one forced fumble. He ranked fourth in the IFL with 16 passes broken up and was fifth in passes defended. Wooten was a former sixth-round draft pick of the Tennessee Titans in the 2013 Draft out of the University of Nevada and appeared in three NFL games.
His forced fumble will go down as one of the biggest plays in Massachusetts history as he stripped Arizona quarterback Drew Powell who was headed for a touchdown in overtime in the United Bowl. Aarion Maxey-Penton recovered the fumble in the endzone and the Pirates won their first championship on the following possession.
Maxey-Penton also returns to the Pirates for a second championship run. In addition to his fumble recovery caused by Wooten in the United Bowl, he also had an interception and deflected a pass that was also picked off in the Pirates' 37-34 victory in IFL title game in Phoenix. Maxey-Penton (5'9", 185 lbs.) led the IFL with two interception returns for touchdowns last season and amassed the most interception return yards with 121 which included a 50-yard interception return for a touchdown, the longest in the league. A former All-SEC First Team performer at the University of Missouri, Maxey-Penton played in 14 games and was second in the IFL with seven interceptions, fourth in the league with 17 passes defended and fifth with ten passes broken up.
The Pirates will return defensive linemen Da'Sean Downey and Vantrel McMillan.
In eight regular season contests, Downey had seven solo tackles and 19 assists for a total of 26 stops. He also had seven tackles for a loss, four sacks, broke up one pass and forced two fumbles. Downey, 6'4" 225 lbs., set a single game record in Massachusetts' 68-44 regular season win over the Arizona Rattlers at Phoenix Field at the DCU Center. The former UMass star became the only Pirate to force two fumbles in a game. In the postseason he set a record for most tackles for a loss in a playoff game with three in the Pirates 43-22 victory over the Frisco Fighters enabling Massachusetts to advance to the United Bowl. In the championship game, Downey established Pirates' All-Time postseason mark of 4.5 tackles for a loss as he posted another 1.5 TFL in the Pirates' 37-34 overtime win over Arizona.
A late season acquisition in 2021, McMillan appeared in the Pirates 44-19 victory over the Bismarck Bucks in the opening round of the IFL playoffs. The 6'3 260 lb. University of Tennessee-Chattanooga product helped Massachusetts to earn its first ever playoff win. In that game McMillan recorded five tackles including one for a loss for two yards. He also broke up one pass.
Massachusetts' kicking game looks to be secure as Josh Gable will return for a second season. The 5'10" 175 lb. kicker from Kearney, NE only appeared in seven total games for the IFL Champions, but he made his mark with back-to-back game winning kicks on nationally televised games. In six regular season games with the Pirates, Gable was seventh in made extra points and attempts going 17 of 23 for a percentage of 73.9. He was also tied for third with 10 made field goals on 19 attempts, which were fifth most in the league. His 52.6 percentage on three-pointers was tied for fourth best in the IFL. Gable's total of 49 kicking points was sixth best in the league and his 8.1 points per game ranked him first among specialists. During the season Gable made three field goals of 50 yards or more, including a 52-yarder.
Offensive lineman Chasz Wright will return this season. The 6'7" 320 lb. Penn State alum started three games for the Pirates in 2021. He will be blocking for Martez Carter as the running back from Grambling State will be back for a second season. Carter (5'7", 210 lbs.) appeared in three games gaining 122 yards on 26 attempts for an average of 4.7 yards per carry. He scored one touchdown and averaged 40.7 yards rushing per game.
Of the eight players who will take the field for the Pirates for the first time, seven have signed NFL contracts, including two with active regular season experience.
Wide receiver Jalin Marshall began his pro career as an undrafted free agent in 2016 signing with the New York Jets. In ten games that season Marshall had 14 receptions for 162 yards and two scores. He also returned 13 kickoffs for 324 yards and 18 punts for 100 yards. The former 5'10", 200 lb. National Champion from Ohio State most recently played with the Hamilton Tiger-Cats of the Canadian Football League.
Former NFL defensive lineman Jamiyus Pittman has signed with the Pirates. Pittman played in three National Football League games for the Miami Dolphins in 2018. The 6'2", 300 lb. native of Moultrie, GA played four seasons at the University of Central Florida and was a member of the Knights undefeated team in his senior season of 2017. That year he was on the Outland Trophy Watch List as one of the top interior lineman in the Nation.
Linebacker Koby Quansah, 6'1" 230 lb. from Manchester, CT, joins the defense. Quansah played four seasons at Duke, starting 17 times in 47 games. During his career he made 207 tackles, 21 for a loss and had 3.5 sacks. He also forced two fumbles, recovered three, broke up four passes and had 13 quarterback hurries.
Defensive back Corrion Ballard is also under contract. Ballard, 6'3" 205 lbs., out of the University of Utah last saw action with the Houston Roughnecks of the XFL in the 2020 season appearing in five games making four tackles. In 2019 Ballard was signed as an undrafted free agent by the Carolina Panthers of the National Football League and attended training camp. He later signed with Houston of the XFL. When the season was lost to the pandemic, Ballard signed a contract with the Calgary Stampeders of the Canadian Football League.
Wideouts Teo Redding and Isaac Zico will round the receiving corps.
Redding joins the Champions of the Indoor Football League after being a member of the Montreal Alouettes of the Canadian Football League last season. The 6'1", 180 lb. Redding played collegiately at Bowling Green University and was signed as an undrafted free agent by the Detroit Lions of the National Football League in 2018. That same season he spent time on the practice squads of the Washington Football Team and the Green Bay Packers. He has additional XFL experience.
Zico, 6'1", 200 lbs. who played at Purdue, took part in the In 2021 the Spring League in 2021. His team, the Linemen, defeated the Jousters 26-23 to win the league's Mega Bowl. In that game Zico caught two touchdown passes including the game winner, a 16 yard reception with 52 seconds remaining. The Atlanta, GA, product signed as an undrafted free agent with the Tennessee Titans in 2019 and later with the Arizona Cardinals that same season. In December of that year he signed with the Toronto Argonauts of the Canadian Football League. He was placed on the Opt-Out list in August of 2020.
Offensive linemen Larry Williams and Roubbens Joseph will look to supply power up front.
Williams, 6'5" 320 lb. from Wilmington, NC, started 12 games for the Oklahoma State Cowboys in 2018. He was signed as an undrafted free agent by the Green Bay Packers where he took part in their 2019 training camp.
Joseph, from Springfield, MA, checks in at 6'4" 320 lb. He won a title last season in the National Arena League with the Albany Empire and was an All-First Team NAL selection. After playing at the University of Buffalo, Joseph spent three years on practice squads with three different NFL teams. He signed as an undrafted free agent with the Baltimore Ravens in 2017. 2018 saw him with the Miami Dolphins and in 2019 he moved on to the Washington Football Team. In 2019 Joseph signed with the Toronto Argonauts of the Canadian Football League where he played in three games.
The 2021 United Bowl Champions; Massachusetts Pirates are members of the Indoor Football League (IFL). The Pirates play all home games at Phoenix Field at the DCU Center located at 50 Foster St. Worcester, MA, 01608. For more information on the Massachusetts Pirates please call (508)452-MASS (6277), email contact@masspiratesfootball.com or visit http://www.masspiratesfootball.com. For 2022 season, half-season, luxury, or group ticket packages please call 508-452-MASS (6277) or visit www.masspiratesfootball.com/tickets. Follow the Pirates on Facebook via Facebook.com/MAPirates, Instagram @mass.pirates, and Twitter @mass_pirates.
• Discuss this story on the Indoor Football League message board...


Indoor Football League Stories from January 25, 2022
The opinions expressed in this release are those of the organization issuing it, and do not necessarily reflect the thoughts or opinions of OurSports Central or its staff.