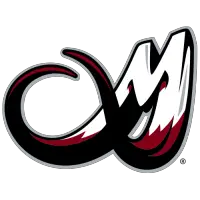 Mammoth, Loud House Hosts Seals for Game 2 of West Conference Finals
May 19, 2022 - National Lacrosse League (NLL) - Colorado Mammoth News Release



The Colorado Mammoth secured a 14-12 victory over the San Diego Seals in Game 1 of the West Conference finals last Friday and is now positioned to qualify for its first NLL Finals berth since the organization was the last team standing in 2006 if the squad can capture Saturday's Game 2 contest. Representing the first Mammoth home game to be played at Ball Arena since 2017, the Loud House is primed to witness another thrilling matchup after watching its team defend a 7-2 home record during the NLL's regular season.
Colorado has picked up two consecutive wins against San Diego: last weekend on the road and then during the teams' final regular season meeting, April 9 at Ball Arena, after dropping the first two of the season Dec. 11 at the Loud House and in San Diego March 19. Friday's victory at Pechanga Arena marked the franchise's first win in that building, providing further momentum as the team returns to Ball Arena for Game 2 of the West Conference Finals Saturday, May 21.
B.C. roommates in Eli McLaughlin (6g, 8a) and Connor Robinson (9g, 3a) head into Game 2 of the West Conference Finals ranked third and fifth among NLL scorers, respectively, with 14 and 13 points through the team's first two postseason performances. Robinson's nine markers represent a league-best, three more than any other player, while McLaughlin sits tied for the third-most assists (eight) in the league this postseason with teammates Ryan Lee and Chris Wardle. While Mammoth forward Ryan Lee was absent from the team's last contest due to a lower-body injury, McLaughlin, Williams and the gang were able to rise to the occasion in producing 14 scores last weekend, positioning both of the forwards to sit tied for the second-most goals registered in the postseason, trailing only number 96 in their own locker room.
Often matched up against the other guy wearing number 14 last weekend, defenseman Warren Jeffrey has been called for zero penalties through two games while limiting Wes Berg to three points (1g, 2a) Friday after helping to hold Curtis Dickson scoreless the weekend prior. If Colorado can keep Austin Staats (1g, 4a) and Berg from executing as the team's normal best-threats while continuing to keep Dane Dobbie, Casey Jackson and company in check, it will be due to the defensive stoutness Jeffrey and company have provided for the Mammoth thus far.
Tim Edwards continues to find success at the dot for the Mammoth since returning from his stint on the Injured Reserve List. The faceoff specialist currently ranks third overall in the postseason with a 63.3 win percentage, with Jake Withers and Trevor Baptiste the only players ranked higher, albeit both were eliminated during the Quarterfinal round, thus granting Edwards the best rate among remaining players. His 38 faceoff wins qualify as the most through two matchups, while the defenseman has added 13 loose balls and forced two caused turnovers in limited defensive action. Regardless of where organizations, fans and beyond stand on the importance of the faceoff, Edwards is getting the job done for Colorado and helping to provide great momentum shifts and continuations with his success in the circle.
If Colorado can exit Saturday's contest victorious, it will be the lower seed (3) regardless of whether Buffalo (1) or Toronto (2) capture its series, and would begin the NLL finals out east. If the Seals are able to tie the series at Ball Arena, the ever-deciding Game 3 would potentially be held Saturday, May 28 at Pechanga Arena.
As the Mammoth organization and its fans continue to focus on its current series with San Diego, even the average lacrosse fan likely flipped on last Sunday's thrilling 18-17 matchup that went down in the East Conference Finals. As the Toronto Rock travelled to Buffalo, two squads who have above-average defensive units and elite goaltending pieces, the teams combined for 35 goals in what quickly was deemed a shooter's contest. Opposite of the West's results, the home team in the Bandits claimed victory and will now head to Hamilton, Ontario for Game 2 of the series. For a complete, updated listing of Conference Final matchups, Mammoth postseason information and beyond, be sure to check out our 2022 Colorado Mammoth Playoff Hub.
Saturday's matchup at Ball Arena represents the second postseason matchup between the organizations, as well as the fifth overall meeting between the teams during the 2021-22 campaign and third to be hosted in Colorado. Mammoth fans will be able to watch this weekend's matchup on ALT 2 and stream live on ESPN+!
Looking Back:
The Mammoth captured a 14-12 victory over the San Diego Seals in Game 1 of the West Conference Finals last weekend at Pechanga Arena behind monstrous performances by Dillon Ward, Eli McLaughlin, Zed Williams, Connor Robinson and crew. Despite trailing by three at halftime, the ever-resilient Mammoth squad showcased its ability to contain some of the league's most consistent scoring threats while operating at a high offensive output without its leading scorer. Colorado was able to complete the road victory, the first postseason win against San Diego in franchise history, courtesy of a total team effort.
Wasting no time as the proposed leader of the team's right-sided offensive efforts, Mammoth forward Zed Williams buried a far-side effort after shaking his defender and beating Seals' goaltender Frank Scigliano 36 seconds into the contest, quickly quieting the San Diego crowd. They wouldn't stay silent for long though, as the Seals' recorded the next three goals courtesy of conversions from Austin Staats (1:51), Wes Berg (3:03) and a power-play marker from Casey Jackson (4:56).
Similar to its rowdy matchup with Calgary the week before, Colorado demonstrated its ability to respond with timely goals, disallowing teams to go on extended runs without hearing from its own offensive unit first. Williams collected his second of the night immediately following Jackson's strike before seeing Eli McLaughlin record his first of the night 26 seconds later during the Mammoth's next possession. A pair of San Diego goals from Tre Leclaire (8:45) and Casey Jackson (10:08) granted the Seals a 5-3 lead heading into the second.
After seeing Williams record back-to-back goals for the Mammoth in the first, Connor Robinson did the same to open second, as the forward netted tallies at the 2:24 mark and quickly again at the 2:57 time stamp. San Diego's Jeremy Noble and rookie Patrick Shoemay responded with two strikes midway through the second, only to be followed by a hat trick-completing effort from Williams. A pair of Dane Dobbie goals in the last four minutes of the half helped establish a 9-6 advantage for San Diego at the break. That lead also represented the last time in the contest that the Seals would be in front on the scoreboard though, as Colorado came out firing, registering five-consecutive goals (McLaughlin, Cupido, McLaughlin, Robinson, Williams) to earn an 11-9 lead while holding San Diego scoreless nearly 12 minutes into the third, when rookie Mac O'Keefe finally halted the run at the 11:47 mark.
Down one as the fourth quarter approached, Dobbie was able to re-tie the game at 11 with a sneaky strike six minutes into the final period. But three minutes later, a beautiful pass from Eli McLaughlin, timed perfectly for forward Dylan Kinnear, was received and slammed into the net via a diving effort from Kinnear, granting another key goal for the Mammoth. Quickly re-engaging its home crowd, San Diego was able to retaliate with a Leclaire strike 11 seconds later, but the goal would serve as the team's last of the contest. Logging his fifth of the evening and second game-winning goal of the playoffs, Williams called (ball) game with a strike past Scigliano with less than five minutes to play. For good measure, McLaughlin iced the victory with another saucer less than a minute later, solidifying a Game 1 14-12 victory for his team.
Eli McLaughlin paced Mammoth scorers with eight points (3g, 5a), while Zed Williams' career-best five goals (5g, 1a) led Colorado Friday night. Connor Robinson (4g, 2a), Chris Wardle (0g, 4a), Tyson Gibson (0g, 4a), Dylan Kinnear (1g, 2a) and Joey Cupido (1g, 0a) rounded out scoring efforts for Colorado. Mammoth goaltender Dillon Ward stopped 36-of-48 while earning his second postseason victory out of two opportunities.
Mammoth Postseason League-Leaders:
As Colorado continues to click through its first two postseason games, the squad has recorded a combined 30 goals during its playoff run thus far, including 14 last weekend while rendered without the services of forward Ryan Lee. Continuing to extend his lead with the most goals in the postseason (9), Mammoth forward recorded four goals in Game 1 of the West Conference Finals, adding to the five he recorded in Colorado's Quarterfinal matchup against the Calgary Roughnecks. Robinson joins teammates Eli McLaughlin, Zed Williams and company ranking among the NLL's statistical leaders in several categories, including:
Goals: 9 (1st) Connor Robinson
Assists: 8 (T3rd) Ryan Lee, Chris Wardle, Eli McLaughlin
Points: 14 (3rd) Eli McLaughlin
Points-Per-Game: 7 (3rd) Eli McLaughlin
Game-Winning Goals: 2 (1st) Zed Williams
Shots on Goal: 23 (T4th) Connor Robinson
Loose Balls: 22 (2nd) Robert Hope
Caused Turnovers: 4 (T3rd) Joey Cupido
Faceoff Wins: 38 (1st) Tim Edwards
Faceoff Win Percentage: 63.3% (3rd - 1st among remaining players) Tim Edwards
*All rankings updated through Game 1 of Conference Finals
Get in the Game
Game 2 of the West Conference Finals Saturday can be viewed on ALT 2 or streamed live via ESPN+. Tickets for Game 2 of the West Conference Finals (hosted at THE LOUD HOUSE!) on Saturday, May 21 are on sale now!
• Discuss this story on the National Lacrosse League message board...


National Lacrosse League Stories from May 19, 2022
The opinions expressed in this release are those of the organization issuing it, and do not necessarily reflect the thoughts or opinions of OurSports Central or its staff.