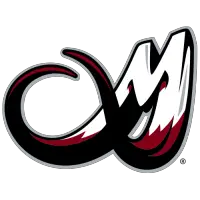 Mammoth Heads North, Prepares for Conference Matchup in Vancouver
January 6, 2022 - National Lacrosse League (NLL) - Colorado Mammoth News Release



After opening its 2021-22 season in Georgia on a high note Dec. 4 by recording a 16-11 victory over the Swarm, Colorado posted a four-goal effort during its home opener in Week 2 while falling to the San Diego Seals. Since securing a victory in its first contest against Panther City Lacrosse Club, which hosted the Mammoth during the organization's 300th game Dec. 17, Colorado has continued to prepare for its next opportunity to hit the turf, which comes in the form of heading to Vancouver this weekend to face off with a Conference rival in the Warriors.
Entering the NLL's action-packed Week 6 slate of games, Western Conference teams are a combined 0-7 at home this season. The Mammoth will look to keep that record going while traveling to face the Warriors Friday, Jan. 7 at 8:30 p.m. MT while also looking to improve their road win streak to three. Mammoth fans will be able to stream Friday's matchup, and all Mammoth games this season, on ESPN+! Friday's matchup will also air locally on Altitude 2.
Looking Back:
In its last lacrosse action dating back to Dec. 17, the Mammoth captured a competitive 8-7 victory over Panther City Lacrosse Club during the teams' first-ever NLL matchup. Despite spotting the league's newest squad a 3-0 lead through 20 minutes of play, the Mammoth went on to outscore Panther City 8-4 in the remaining 40 to complete its comeback in unfamiliar southern territory. Ryan Lee (2g, 3a), Eli McLaughlin (1g. 3a) and Sam LeClair (3g, 0a) highlighted scoring efforts for the Mammoth against the Lacrosse Club, while Zed Williams (1g, 1a), Tyler Digby (1g, 0a) and Chris Wardle (0g, 2a) supported efforts on the evening.
Faceoff specialist Tim Edwards continued to exert his dominance in the faceoff circle, winning 10-of-19 opportunities and inching within nine career faceoff wins of Colorado's record for the second most in franchise history.
Mammoth goaltender Dillon Ward stopped 41-of-48 while earning his second win of the young campaign, improving his goals-against average and restoring his save percentage to above .800% on the year. Warren Jeffrey led the loose ball charge for Colorado with eight, while the team combined for six caused turnovers.
Consisten-Z is Key:
In three games with Colorado this season, Zed Williams has informally submitted highlight reels for consideration of the league's "Play of the Year" category twice now:
First, with his behind-the-back tally Week 1 against Georgia and most recently in Week 3 against Panther City, when the forward decided to check a transitioning defenseman, caused a turnover and quickly found rookie forward Sam LeClair dashing to the net, who logged his first NLL goal as the direct result of Williams' hustle and creativity in the transition game.
More importantly, the young forward has continued to develop his box game and has played career-high floor time during three contests with Colorado. Continuing to integrate himself into the offensive unit, Zed has displayed his physicality and understanding for the game, joining the Mammoth's O-Team as a selfless asset, with or without the ball. Having logged seven points (3g, 4a) so far this season, Williams represents one of four Mammoth players to have recorded at least one point in each game this season, including:
Ryan Lee (5g, 3a), (1g, 1a), (2g, 3a) = (8g, 7a)
Eli McLaughlin (3g, 3a), (1g, 2a), (1g, 3a) = (5g, 8a)
Chris Wardle (1g, 4a), (0g, 1a), (0g, 2a) = (1g, 7a)
Zed Williams (2g, 1a) (0g, 2a), (1g, 1a) = (3g, 4a)
Williams will look to build on his consistent start to the season Friday as Colorado hopes to secure a key victory and improve to 2-1 against Western Conference opponents.
Mammoth League-Leaders:
While the Mammoth enters Week 6 with the league's most efficient PK unit after effectively killing 12-of-14 man-down scenarios, Colorado's roster features a handful of individual statistic leaders who have made early contributions for the organization and find themselves ranked among league-leaders in categories including:
Goals: 8 (T5th) Ryan Lee
Loose Balls: 29 (5th) Robert Hope
Shorthanded Goals: 1 (T2nd) Ryan Lee, Connor Robinson, Eli McLaughlin, Zed Williams
Shorthanded Assists: 2 (T1st) Robert Hope, Chris Wardle
Shorthanded Points: 2 (T1st) Robert Hope, Ryan Lee, Connor Robinson, Chris Wardle
Faceoff Wins: 42 (3rd) Tim Edwards
Faceoff Win Percentage: 62.7 (4th) Tim Edwards
Saves: 128 (T1st) Dillon Ward
Save Percentage: .815% (4th) Dillon Ward
This Week's Bad Guys:
Since securing victories against San Diego (8-7) and Panther City (14-8) during the team's first two games, Vancouver dropped a tight 10-9 decision to the Saskatchewan Rush during its most recent contest at Roges Arena Dec. 17.
A majority of Vancouver's offense has been funneled through two primary goal-scorers this season in forwards Keegan Bal and Mitch Jones. Bal currently ranks tied for third in the NLL with 18 points (8g, 10a), while teammate Mitch Jones remains tied at sixth with 17 points (10g, 7a). Jones also paces the league with five power-play tallies and sits tied for second with 10 goals in the young campaign. As a direct result of Jones' early success, Vancouver heads into Friday's game with the NLL's highest extra-man conversion rate (58.3%) after converting 7-of-12 opportunities.
Logan Schuss (1g, 8a) and Matthew Dinsdale (3g, 6a) represent Vancouver's secondary scoring threats so far this season. Schuss, who's regularly submitted stellar performances as the Mammoth, has seen Bal get hot with four markers in the team's last matchup and will look to step up Friday for Vancouver.
Defenseman Reid Bowering (3g, 2a) qualifies as the only other player to record five-plus points for the Warriors this season. The rookie's 35 loose balls lead first-year players and rank second overall in the NLL, as the Drexel product continues to stay involved in the transition game and at both ends of the floor.
Vancouver's defensive unit as a whole has limited opponents to a combined 25 goals in three games and enters Friday's matchup with the second-lowest goals-against-per-game average at 8.33, trailing only the San Diego Seals (8.00) this season. The Warriors have also executed well defensively on special teams, killing 11-of-14 penalties, which ranks third-best in the NLL.
Warriors' faceoff specialist Tyrell Hamer-Jackson has enjoyed a successful start for Vancouver in the circle, ranking among league-leaders and securing 41 wins (4th) while posting a 61.2% faceoff win percentage (5th) in 67 draws this season. Similarly, Mammoth draw man Tim Edwards has won 42-of-67 opportunities, ranking third in wins and fourth in win percentage (62.7%).
Arguably the most important factor in Vancouver's well-trending start comes in the form of goaltender Alex Buque. The netminder, who's had ups-and-downs in his established career, has served as one of the most solid protectors to begin the 2021-22 NLL campaign. Buque's 128 saves remain tied for the most in the NLL, beside Mammoth goaltender Dillon Ward, while his 8.33 goals-against average and .837 save percentage each rank second among goalies. After limiting San Diego, Panther City and Saskatchewan to 7, 8 and 10 goals, respectively, Buque and the Warriors will look to shake off its last appearance and secure an important home matchup Friday.
VAN's Last Game:
The Warriors established early dominance in its last game against Saskatchewan and took a 4-1 lead into the second quarter before the Rush went on to post six unanswered goals, bringing a 6-4 lead into the break. The teams each registered two tallies a piece in the third quarter, but Vancouver was only able to outscore Saskatchewan 3-1 in the fourth to solidify a dramatic 10-9 final score.
Keegan Bal (4g, 2a), Mitch Jones (3g, 2a) and Matthew Dinsdale (2g, 2a) did the heaving lifting for Vancouver, combining for all nine of the team's goals against Saskatchewan Dec. 17. Outside of Mark Matthews' hat trick, the Warriors forced Saskatchewan to share the offensive workload, allowing seven goal-scorers throughout the evening.
After a hot start to the year, rookie defenseman Reid Bowering was kept off the score sheet, but managed to record a team-best 11 loose balls in the contest. Faceoff specialist Tyrell Hamer-Jackson secured 16-of-23 faceoffs on the night and found himself involved in early offensive sets and transition scenarios.
Buque stopped 35-of-45 in his first loss of the campaign while remaining one of the most solid goalies through three games this season. Saskatchewan was able to find success against Buque in the transition game and with shots from the outside, opportunities Colorado may look to take advantage of Friday.
Get in the Game
Tickets to Colorado's Jan. 29 Beach Party matchup against the Vancouver Warriors, and all Mammoth home games, can be purchased at Ticketmaster.com. Mammoth road games can be streamed live via ESPN+.
• Discuss this story on the National Lacrosse League message board...


National Lacrosse League Stories from January 6, 2022
The opinions expressed in this release are those of the organization issuing it, and do not necessarily reflect the thoughts or opinions of OurSports Central or its staff.