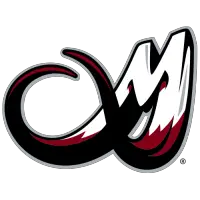 Mammoth, Citizens of the Loud House Support Local, Impactful Non-Profits
December 21, 2020 - National Lacrosse League (NLL) - Colorado Mammoth News Release



As the holiday season and new year draws near, the Colorado Mammoth in conjunction with KSE Charities is celebrating its continued dedication of supporting local non-profits. While the team remains absent from Ball Arena, the Mammoth organization remains committed to supporting local and impactful organizations which continue to improve the lives of citizens in Denver, Colorado and beyond.
"Our organization is extremely thankful for the support and dedication we receive each year from our fans and community members, so we're happy to continue raising funds and awareness for a number of issues and local groups here in Colorado," Mammoth General Manager Brad Self Shared. "It's great to stay involved throughout the year, but given the unusual circumstances of 2020 and the approaching winter weather, this feels like a special year and we're pleased to join our fans in supporting several initiatives this holiday season that can hopefully help keep families safe, warm and smiling."
The Colorado Mammoth organization joins and encourages fans to continue to volunteer, donate and spread awareness for non-profit and community-centric entities.
Join us this week and into the new year as we celebrate and support a variety of organizations that are doing all they can this winter:
Boys & Girls Club: TOGETHER 4 COLORADO TOY DRIVE
Each year, Boys & Girls Clubs partners with CBS4, King Soopers and 97.3 KBCO to collect new and unwrapped toys during its annual Together 4 Colorado Toy Drive. The Toy Drive ensures that every child and teen that the organization serves can open a gift this holiday season.
But the Toy Drive is about much more than giving our members a holiday gift - your gift tells each kid that they are special. The Toy Drive is a great way to show kids how much the community cares about them and share the joy of the giving season.
When to Donate: The organization will be collecting toys from through Dec. 24 and encourages all participants to drop off their donations as early as possible. (to allow time to distribute the toys out to more than 20 different sites across the metro Denver area)
What to Donate:
New and unwrapped toys that will appeal to kids ranging from the ages of 6 to 18 years. (Don't forget about the teenagers!) Fans should consider donating gifts like art supplies, sports equipment, gift cards, clothes or electronics.
Where to Donate: Toy bins will be located at the storefront of more than 100 participating King Soopers locations throughout the greater Denver area. Fans can also drop items off at the Boys & Girls Clubs of Metro Denver main office at 2017 W 9th Ave, Denver, CO 80204.
Denver Dream Center: Santa's Elves, Toy Drive & More Ways to Get Involved!
The Denver Dream Center is creating the next generation of givers via its Santa's Elves program. At Santa's Elves, children experience giving and volunteering first-hand. They meet the child they're helping, face-to-face, and get to see the impact of their actions. The program teaches kids they can make a difference and shows them their actions matter. It's also where they learn how good it feels to give back and be local heroes. Please contact the Denver Dream Center directly if you're interested in supporting a family this season.
The organization also welcomes new or unwrapped toy donations in support of its Christmas in the City event. Donations can be dropped off at any of the following locations:
Toy Drop Off Locations:
Edgewater Holiday Toy Drive at Barquentine Brewing
Address: 5505 W 20th Ave Suite 178, Edgewater, CO 80214
Dates: Saturday, December 5th, 2020, 1pm-6pm
Website: https://edgewatertoydrive.com/
Donating 20% of event sales to the Denver Dream Center during the toy drive event
ClearShift
Address: 7851 S. Elati St. #103, Littleton, CO 80120
Dates: M-F 8:00 am - 5:00 pm and Sat 8:00 am -12:00 pm
Crystal Valley Elves in Castle Rock
Address: 2749 Echo Park Drive, Castle Rock, CO 80104
Website: https://cvtoydrive.com/
Peak Athletics
Address: 399 Dad Clark Drive, Highlands Ranch, CO 80126
Website: https://peakathletics.net/
Wonderland Toys- Park Meadows
Address: 8505 Park Meadows Center Dr Suite 2113, Lone Tree, CO 80124
Website: https://mywonderlandtoys.com/
Salvation Army: Intermountain Division Welcomes Winter Volunteers, Donations
Offering a variety of donation and volunteering activities for more than 150 years, the Salvation Army remains dedicated to serving communities in need. The Mammoth family joins the organization's Intermountain Division in encouraging citizens to interact with and support the organization who continues to do the most good.
Whether it's supporting the organization's historic Red Kettle Campaign, donating goods and clothing, or stopping by your local Salvation Army Thrift Store, keep the red shield in mind this holiday season and always.
Volunteers of America: Holiday Central
Although the organization's holiday projects might look a little different this year, VoA remains committed to making sure its clients can celebrate and receive services and we need your help to do this! As the new year approaches, check out a variety of volunteer opportunities available!
Volunteers of America's Holiday Gift Card Drive
This year Volunteers of America Colorado is collecting gift cards to be given out with the Christmas Dinner Baskets. All gift cards can be sent to: VOA Colorado Attn: Bradley Gulley 2660 Larimer St. Denver, CO 80205. All Gift Cards should be in $25 amount and to the following stores: Safeway, King Soopers, Walmart, Target, Amazon. We are hoping to collect over 1,500 gift cards.
Amazon Smile
Did you know that by choosing to support Volunteers of America Colorado on AmazonSmile, Amazon will donate 0.5% of your purchase price to the organization's many helpful programs? A perfect opportunity to holiday shop for loved ones while supporting some Colorado's most vulnerable groups. We call that a win-win!
Food Bank of the Rockies: COVID-19 RELIEF, HOLIDAY VOLUNTEERS WELCOME
Critical service providers, such as Food Bank of the Rockies, are needed now, more than ever before. Since mid-March, Food Bank of the Rockies has seen an entirely new level of food insecurity in its communities and has provided millions of pounds of food to thousands of people throughout Colorado and Wyoming this year.
As the winter climate approaches, the group continues serving many people who have lost their jobs and are facing food insecurity for the first time. More than 30% of the people FBC is serving this year report never needing food assistance before this while families who were already vulnerable have found themselves in dire need.
The organization maintains distribution of more than 2 million pounds of nutritious food each week and needs YOUR help in ensuring our community members can eat this winter.
Preparing and cooking meals, pulling warehouse inventory, delivering meals and more. Whatever you're able and comfortable to help with, the organization is deeply appreciative of!
• Discuss this story on the National Lacrosse League message board...


National Lacrosse League Stories from December 21, 2020
The opinions expressed in this release are those of the organization issuing it, and do not necessarily reflect the thoughts or opinions of OurSports Central or its staff.