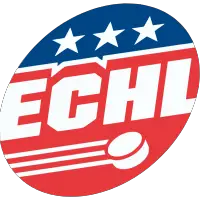 Last Week around the Leagues
by Fran Stuchbury
August 23, 2022 - ECHL (ECHL)



This past week Trilogy won its third BIG3 Championship, the Midwest League's Lansing Lugnuts gave acting manager Veronica Alvarez her first Minor League Baseball victory, and the ECHL's Norfolk Admirals renewed its affiliation agreement with the NHL's Carolina Hurricanes and AHL's Chicago Wolves. Highlights from this week come from the BIG3, Women's National Basketball Association, Midwest League, Northwoods League,Canadian Football League, XFL, United States Football League, Indoor Football League, National Women's Soccer League, United Soccer League Championship, United Soccer League One, American Hockey League, ECHL, Premier Lacrosse League, National Lacrosse League, and American Ultimate Disc League.
BASKETBALL
BIG3
BIG3 Championship Highlights. On the back of big games from Isaiah Briscoe and Earl Clark Trilogy claim their third BIG3 Championship and second consecutive Championship.
First-Ever BIG3 All-Star Game Highlights
Women's National Basketball Association
The WNBA finished the 2022 regular season delivering its most-watched regular season in 14 years. Viewership across its national television partners - ABC, CBS, ESPN, and ESPN2 - was up 16 percent over the 2021 season. The league also set new marks for engagements across social media, digital and merchandise, as well as experienced subscription growth for WNBA League Pass.
The Los Angeles Sparks announced that Interim Head Coach Fred Williams will depart for Auburn University to assume the role of associate head coach, as previously announced on May 4, 2022. The Sparks are conducting a national search for the next Head Coach of the organization. "The Sparks would like to thank Coach Fred for his leadership and guidance over the past four seasons as both an assistant coach and as Interim Head Coach," Managing Partner Eric Holoman said. "Fred has had an illustrious WNBA coaching career, and we know he will continue to make an impact on women's basketball at Auburn."
Sue Bird ELECTRIFIES Seattle crowd with steal & score to close out Mystics ‼
Former NBA player Dennis Rodman said he plans to travel to Russia to help Brittney Griner, the WNBA star who was sentenced to nine years in Russian prison earlier this month, according to NBC News.
Canadian Elite Basketball League
The Canadian Elite Basketball League (CEBL) announced that its franchise in Guelph is being relocated to Calgary, Alberta to play at WinSport Event Centre starting in the 2023 season. The team will be renamed and rebranded, with a public unveiling of the nickname, logo and colours to be held in the near future."Calgary has been one of our target markets for a long time and relocating a franchise from our smallest market to Canada's third-largest city will allow the team to remain financially competitive as our league continues to experience tremendous growth," said Mike Morreale, Commissioner and Co-Founder of the CEBL.
BASEBALL
Midwest League
Brayan Buelvas hit a two-run homer and Joshwan Wright lined a two-run triple in a pivotal four-run fifth inning, giving acting manager Veronica Alvarez her first Minor League Baseball victory, as the Lansing Lugnuts (20-24, 45-65) beat the Great Lakes Loons (26-18, 66-44), 6-3, at Jackson Field. Alvarez, the manager of the Team USA Baseball Women's National Team and a spring training coach with the Oakland Athletics, is managing the Lugnuts for the full six-game series while Phil Pohl is away on a scheduled break.
Veronica Alvarez, first female Manager in A's system earns win
Appalachian League
The Appalachian League announced that Kingsport's Mike Guinn was named Manager of the Year. Guinn led the Kingsport Axmen to a 37-17 record and the 2022 Appalachian League Title. "I am so thrilled for Mike to be named Appalachian League Manager of the Year," stated Axmen general manager Logan Davis. "Mike did an amazing job leading our team all year long which resulted in a championship."
Northwoods League
The Kalamazoo Growlers have won the 2022 Northwoods League championship! For the first time in franchise history the Growlers are World Series champs. In a winner-take-all game against the Huskies in Duluth, Minnesota, the Growlers completed their historical season with a decisive 8-2 win. It was a year of firsts throughout the duration of the season. The Growlers captured their first Great Lakes East Division first-half win which clinched them the spot in the playoffs. The team also won their first home playoff game in team history. Capping it all off with the World Series win. Manager Cody Piechocki delivers a championship back to his home community of Kalamazoo.
The Kalamazoo Growlers are your 2022 Northwoods League World Series Champions.
Minor League Baseball Plays of the Week
FOOTBALL
Canadian Football League
The BC Lions football club has issued the following statement on quarterback Nathan Rourke: "After extensive consultation with team doctors and foot specialists, Nathan was diagnosed with a Lisfranc sprain in his right foot. It has been determined that the best course of action is for Nathan to undergo surgery, which will happen very soon. The club remains hopeful that the surgery and subsequent rehab will open the door for a return late in the season. Michael O'Connor will start at quarterback on Friday against Saskatchewan."
CFL Plays of the Week - Week 11
XFL
The XFL announced that Jordan Palmer has joined the League as Director of Quarterback Development. Palmer has spent over 15 years on the gridiron as a consultant for elite quarterbacks and as an NFL QB. He will report to Doug Whaley, Senior Vice President, Player Personnel. Jordan is one of the top quarterback consultants in the entire sport of football, helping QBs refine and strengthen their physical, mental, and emotional skills to reach their greatest potential. To have him as a consultant, coach, and role model for our athletes - and for him to share our holistic player development strategy - is a huge value add to our League," said Russ Brandon, President.
XFL D.C. Head Coach Reggie Barlow visits FOX 5!
Head coach Anthony Becht is ready for the XFL to return to St. Louis: "2020 was an awesome season for the St. Louis team and I want that same excitement, that same energy from this crowd. I expect it. I expect a lot of great things."
Local former MLFB player looks to raise money to get to XFL tryout
United States Football League
KaVontae Turpin takes it 98 yards to the HOUSE
KaVontae Turpin 86 yard punt return as well!
Indoor Football League
The Tucson Sugar Skulls have officially parted ways with Head Coach and General Manager Dixie Wooten, the team announced. Tucson Sugar Skulls' CEO Cathy Guy stated: "After a detailed evaluation, we decided it was in the best interest of our organization to move in another direction. We truly appreciate all of Dixie's hard work these past two seasons both on and off the field in the Tucson community. We wish him and his family the best going forward."
Tucson Sugar Skulls part ways with coach Dixie Wooten
The Tulsa Indoor Football Team, proud member of the IFL, announced the final five name suggestions that fans can vote on. After thousands of suggestions online, the name of Tulsa's new indoor football team will be one of the following five finalists: Bison, Crude, Oilers, Tornado, and Wildcatters.
National Arena League
The Jacksonville Sharks are excited to announce that former Columbus Lions head coach Jason Gibson will be the Sharks next head coach going into the NAL's 2023 season. Gibson spent 16 seasons with the Lions, amassing a 131-73 record as the team's head coach and general manager. Gibson won three league championships between the Southern Indoor Football League (SIFL), Professional Indoor Football League (PIFL), and American Indoor Football League (AIF). Gibson and the Lions joined the National Arena League in 2017 as a founding member. During his time in the NAL, Gibson became the longest active NAL head coach serving as the head coach of the Lions in every NAL season (2017-2022).
SOCCER
National Women's Soccer League
The Kansas City Current have acquired either OL Reign's natural 1st round pick, currently held by NJ/NY Gotham, or Gotham's 2nd highest selection in the 2023 NWSL Draft and $200,000 in allocation money in exchange for midfielder Victoria Pickett. "Victoria has been an amazing player for Kansas City, and we want to thank her for all that she has done for this club and community," said general manager Camille Levin Ashton. "Victoria has an incredibly bright future, and we will always view her as part of the foundation which has become the Current."
The North Carolina Courage announced the club has re-signed defender Merritt Mathias to an extension through 2023 with an option for 2024. The Birmingham, AL native has recorded 181 career NWSL appearances, 76 of those being with the Courage. This season, Mathias has appeared in nine matches for a total of 705 minutes played, collecting 13 clearances, four blocks, and four interceptions while maintaining a 74.5% passing success rate.
Budweiser Player of the Week - Claire Lavogez, Kansas City Current - Week 14
Verizon Save of the Week Winner - Michelle Betos, NJ/NY Gotham FC - Week 14
United Soccer League Championship
The USL Championship announced the Team of the Week for Week 23 of the 2022 regular season with El Paso Locomotive FC forward Luis Solignac voted the Championship Player of the Week presented by Konami eFootball after recording two goals and one assist in one of the wildest games of the Championship season so far, an eight-goal thriller against Colorado Springs Switchbacks FC on Friday night at Weidner Field.
United Soccer League One
Three-goal week for the rookie! - Noe Meza| USL League One Player of the Week
HOCKEY
American Hockey League
The Tucson Roadrunners, the American Hockey League affiliate of the Arizona Coyotes, announced today that Steve Potvin has been named the team's head coach. Potvin, 47, enters his sixth season with the Roadrunners where he was named assistant coach prior to the 2017-2018 season. 2022-2023 will mark his seventh season with the Coyotes organization and his second season as Tucson's head coach after leading the Roadrunners during the 2020-2021 season.
Team welcomes Steve Potvin
ECHL
Norfolk Admirals Professional Hockey Club announced the team has renewed its affiliation agreement with the National Hockey League's Carolina Hurricanes and the American Hockey League's Chicago Wolves for the 2022-23 season. "We're thrilled to continue this partnership, which has been mutually beneficial," said Hurricanes General Manager Don Waddell. "The Admirals are a first-class organization and they provide a great environment for our prospects to develop."
Admirals renew affiliation with Hurricanes, Wolves
LACROSSE
Premier Lacrosse League
PLL TOP 10 PLAYS FROM SALT LAKE CITY
PLL DRONE HIGHLIGHTS - Salt Lake City
National Lacrosse League
Early week reactions on the first moves coming out of NLL Free Agency
Professional Box Lacrosse Association
The Professional Box Lacrosse Association unveiled its inaugural team names this week. Fans were able to vote on their favorite of four names in each of the league's seven markets. Logos, colors and other details have yet to be announced. The PBLA's first season begins in December.
OTHER SPORTS
Major League Rugby
With the Number 1 overall pick in the 2022 MLR Collegiate Draft, Dallas Jackals select Lock/Flanker Sam Golla of University of California, Berkeley. Raised in Denver, Colorado, Sam is returning to his birthplace of Arlington, TX to begin his professional rugby career. Captaining the Cal Berkeley side in 2021 and 2022, the club went 27-1 in his senior year. Sam was selected as a Rudy Scholz Award Top 3 Finalist, an award given to the best men's rugby player in the country. During his time at Cal, Sam was named to All Pac-12 1st Team for four consecutive years, selected Pac-12 Co-Player of the Year in 2020, and named U20 All-American.
American Ultimate Disc League
On his 30th birthday, Ben Jagt wins it at the buzzer for the New York Empire to preserve their perfect season, and send the team to 2022 AUDL Championship Weekend.
The Top 10 plays from the first round of the 2022 AUDL Playoffs!
Did we miss anything newsworthy or downright fun? Have a nomination for next week's column? Contact us today and let us know.
• Discuss this story on the ECHL message board...


ECHL Stories from August 23, 2022
The opinions expressed in this article are those of the writer(s), and do not necessarily reflect the thoughts or opinions of OurSports Central or its staff.