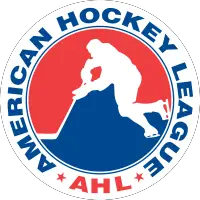 Last Week around the Leagues
by Fran Stuchbury
November 23, 2021 - American Hockey League (AHL)



This past week the USFL unveiled eight teams for their inaugural season in 2022, the Washington Spirit won its first National Women's Soccer League Championship, the American Hockey League's Utica Comets set a record for the best start in league history, and the High-A Central League's Beloit Snappers rebranded as the Beloit Sky Carp. Highlights from this week are from the United States Football League, Canadian Football League, Indoor Football League, National Women's Soccer League, Major League Soccer, United Soccer League Championship, United Soccer League One, American Hockey League, ECHL, North American Hockey League, Western Hockey League, Ontario Hockey League, Quebec Major Junior Hockey League, High-A Central League, Southern League, Atlantic League, NBA G League, Women's National Basketball Association, and Major League Rugby.
FOOTBALL
United States Football League
The buzz for the United States Football League is continuing to build ahead of the league's April 2022 debut. The new league's city affiliations, team nicknames and logos for all eight franchises were unveiled on "The Herd" on FS1. Fans got their first look at the eight teams, which will be divided evenly into a North Division and a South Division. In the North, the USFL will have the Michigan Panthers, New Jersey Generals, Philadelphia Stars and Pittsburgh Maulers. The Birmingham Stallions, Houston Gamblers, New Orleans Breakers and Tampa Bay Bandits will comprise the South Division.
Spring Football is back in April, and Colin Cowherd reveals the 8 original teams that are in the United States Football League, along with their logos. Watch as Colin explains why he's here for the USFL, and what this will mean for professional sports.
Canadian Football League
Thanks to our friends at Mark's, Trevor Harris sat down to tell us about his life away from football and what's most important to him.
Thanks to our friends at Mark's, we got Elks' receiver Greg Ellingson to walk us through his highlight reel touchdown grab in Toronto from 2019.
Indoor Football League
The San Diego Strike Force announced the hiring of local coaching legend David Beezer as Head Coach for the 2022 season. Beezer, most recently athletic director for Christian Unified Schools will report to new general manager Todd Durkin, who joined the team last week.
San Diego Strike Force Introduces Head Coach David Beezer
National Arena League
The Orlando Predators are proud to announce Jeff Higgins as the new Head Coach. "I'm humbled, fortunate & motivated to lead a franchise with such tradition like the Orlando Predators. Together with our owners, coaches, players & community members we begin our quest to bring a championship to the jungle!" Higgins said.
SOCCER
National Women's Soccer League
Fans at Lynn Family Stadium were treated to an entertaining NWSL Championship final as Washington Spirit and Chicago Red Stars went head-to-head with the Spirit coming out on top 2-1. Sitting 1-1 after 90 minutes, the match continued into extra time but things wouldn't stay level for long as Trinity Rodman teed up Kelley O'Hara who sent her header past Cassie Miller for 2-1 in the 97th minute.
Here are the highlights of the NWSL Championship
The Spirit had to overcome off and on the field turmoil to win the National Women's Soccer League title.
The Chicago Red Stars announced that they have accepted the resignation of their Head Coach Rory Dames and have begun a search for their next head coach. After they competed in their third straight championship game yesterday, Coach Dames communicated to the Red Stars ownership that he was resigning his position at the Red Stars.
The National Women's Soccer League announced OL Reign midfielder Jessica Fishlock has been named the 2021 NWSL Most Valuable Player, presented by Budweiser. A veteran, versatile midfielder for OL Reign, Fishlock was integral in her team's success during the regular season, appearing in over 1,800 minutes of play. In 21 starts, the Welsh star tallied five goals, including one game winner, and four assists, while registering a stout passing accuracy of 76.4 percent and providing 47 key passes across 23 games.
The National Women's Soccer League announced that OL Reign head coach Laura Harvey has been named the 2021 NWSL Coach of the Year. Harvey earns the award after returning for her second stint behind the OL Reign bench, where she led her team to a 7-3-2 record in the second half of the season and a berth to the 2021 NWSL semifinals.
The National Women's Soccer League announced that Washington Spirit Forward Trinity Rodman has been tabbed the 2021 NWSL Rookie of the Year, presented by Ally. After becoming the youngest player to be drafted in the NWSL, going to the Spirit with the second overall pick in the 2021 NWSL Draft, Rodman went on to enjoy a standout first campaign with the league which notably included six goals, six assists and two game-winners. The Newport Beach, California native also created 35 scoring opportunities and finished with 29 shots on target.
Major League Soccer
Best of San Jose Earthquakes striker Chris Wondolowski (171 MLS Regular Season Goals)
United Soccer League Championship
The Tampa Bay Rowdies will play host to Orange County SC in the 2021 USL Championship Final at Al Lang Stadium after the two sides claimed their respective conference titles in a thrilling pair of games that went to extra time before sellout crowds on Saturday night. The Championship Final is scheduled for Sunday, Nov. 28 at 8:30 p.m. ET, airing live on ESPN, ESPN Deportes and SiriusXM FC.
Indy Eleven secured a sideline leader for the future with today's announcement of Mark Lowry as the fourth permanent head coach in club history. Lowry, one of the USL Championship's most successful coaches since joining the league in 2019, has already begun his duties on behalf of Indiana's Team. Lowry lands in the Circle City after a three-season stint with El Paso Locomotive FC, which he guided to a 42W-19L-29D record in USL Championship regular season, USL Championship Playoffs, and Lamar Hunt U.S. Open Cup action from 2019-21.
New Mexico United is thrilled to announce the appointment of Zach Prince to the role of Head Coach/Technical Director ahead of the 2022 USL Championship season. Prince, who has had an incredible tenure as First Assistant since United's first match, is the second Head Coach in United's history.
We're proud to announce the 2nd Head Coach in club history, Zach Prince.
El Paso Locomotive FC announced the departure of Mark Lowry from the club. Lowry served as Locomotive's first head coach and spearheaded the club into three historic years in the USL Championship. As the club's first head coach, Lowry guided Locomotive to historic heights by reaching the Western Conference Final in back-to-back seasons in the first two years of play before taking the team to a third consecutive playoff appearance in 2021.
Miami FC announced it had parted ways with Head Coach and Technical Director Paul Dalglish after having reached an agreement for his departure. Dalglish led Miami to a fourth-place finish in the USL Championship's Atlantic Division in the 2021 season with a 16-10-6 record. The side was eliminated in the Eastern Conference Quarterfinals of the 2021 USL Championship Playoffs, presented by TwinSpires, after suffering a 1-0 defeat to Louisville City FC earlier this month.
United Soccer League One
A pair of first-half goals by Evan Conway and Greg Hurst paved the way to the first USL League One title in Union Omaha's history as the hosts took a 3-0 victory against Greenville Triumph SC Saturday evening at Werner Park. Los Buhos claimed the title before a League One Final record crowd of 5,521 fans as the side that finished with the best record in the regular season claimed its first silverware to cap a remarkable second season.
Here are the highlights
In 2020's abbreviated USL League One season, the Richmond Kickers' Emiliano Terzaghi established himself as one of the league's top marksmen. This year, the Argentine forward burnished that reputation as he produced a record-setting season to lead his side to its first playoff appearance since 2016 with 18 goals in the regular season. Terzaghi was announced as the League One Most Valuable Player for a second consecutive year, capping another outstanding season for the 28-year-old striker.
2021 USL League One Most Valuable Player - Emiliano Terzaghi
HOCKEY
American Hockey League
The Utica Comets entered the Adirondack Bank Center with a chance to make history should they win their 12th straight game but standing in their way were the 2019 Calder Cup Champion Charlotte Checkers. Despite going down early in the contest, the Comets managed to have a second period explosion of goals and rewrote the history books with a 4-1 victory. Utica extended the record to 13 the following day.
Utica Comets Set AHL Record for the Best Start in League History
ECHL
Plays of the Week
North American Hockey League
Top Plays of the Week
Western Hockey League
Top 10 Plays of the Week
Ontario Hockey League
An unforgettable day honouring one of the OHL's greats in Kingston aired coast-to-coast this past weekend, with Shane Wright emerging as the hero on CBC.
OHL Plays of the Week
United States Hockey League
On Saturday, the Omaha Lancers placed President Dave Deluca on administrative leave following resignations amoung the team's coaching staff and a player walkout. The USHL has selected Josh Mervis to oversee operations of the Lancers during the course of the investigation. Mervis has been involved in the USHL for nearly 20 years as an Owner, Head Coach, General Manager and Club Vice President. Mervis is currently a non-active, minority partner of the Lancers and serves as the Chair of the USHL Competition Committee.
United States Hockey League (USHL) President and Commissioner Bill Robertson and Josh Mervis, a representative appointed by the USHL to oversee operations of the Omaha Lancers, met virtually with Lancers players to introduce Mervis and Omaha Lancers Head Coach Gary Graham to the team.
Quebec Major Junior Hockey League
Plays of the Week
Saves of the Week
BASEBALL
High-A Central League
Beloit Snappers team changes name to Beloit Sky Carp.
Southern League
In a nutshell, the Arbitrator ruled that the City has a legal right to terminate its lease agreement with the Jackson Generals. Mayor Conger has exercised that right to terminate. In the event that a Mayor of Jackson asks the Generals to negotiate a new lease with the City, the Generals will take that call. The Generals are confident that Major League Baseball would be supportive of a request from ownership for a Major League Baseball Partner League relationship in Jackson and have been assured that our concert co-promoter is anxious to resume and expand our partnership.
An arbitrator has ruled in favor of the City of Jackson in a stadium dispute between city officials and the Jackson Generals.
Triple-A East League
Anthony Contreras has been named manager of the Lehigh Valley IronPigs for the 2022 season, as announced by Philadelphia Phillies' Director of Player Development Preston Mattingly. This will be Contreras' first managerial post at the Triple-A level. Contreras spent the previous seven seasons as a manager within the San Diego Padres minor league system.
Atlantic League
Staten Island Entertainment, led by John Catsimatidis and Eric Shuffler, along with a dynamic investor group including Yankee Global Enterprises, Randy Levine, Pete Davidson, Colin Jost, Michael Che, Dany Garcia and others are excited to announce that Staten Island's new Atlantic League professional baseball team will be called the FerryHawks. FerryHawks prevailed in a fan-driven decision over DragonSlayers and Harbor Heroes. DragonSlayers and HarborHeroes will be part of our promotion schedule.
Introducing the borough's professional baseball team, the Staten Island FerryHawks
Appalachian League
The Baseball Writers' Association of America announced that former Greeneville Reds infielder Jonathan India has been named the 2021 National League Jackie Robinson Rookie of the Year. India appeared in 14 games for the Greeneville Reds in 2018. The fifth overall pick in 2018 hit .261 (12-for-46) with three home runs and 12 RBI during his time in the Appalachian League.
BASKETBALL
NBA G League
Serge Ibaka's Top Plays With Agua Caliente Clippers. NBA veteran Serge Ibaka averaged 15.5 PTS, 9.3 REB, 2.5 AST, and 1.0 BLK in four games with the Agua Caliente Clippers.
Women's National Basketball Association
Check out the best assists of the 2021 season.
LACROSSE
National Lacrosse League
The National Lacrosse League the largest and most successful professional lacrosse property in the world, today announced the appointment of retired 32-year veteran National Hockey League referee Don Koharski as its Director of Officials. Koharski, affectionately known as 'Koho', will begin his NLL duties immediately as the league gears up for the 2021-22 season launching on December 3. Koharski, 65, officiated 1,882 regular season, 262 playoff and 11 Stanley Cup Finals games in his NHL career, which began in 1977 as a linesman before ascending to referee in 1981.
Premier Lacrosse League
The Premier Lacrosse League (PLL) powered by Ticketmaster has announced that the recently retired player and Co-Founder, Paul Rabil, will be taking on a new role as President, joining his brother, Co-Founder Chairman and CEO, Mike Rabil, in the front office, effective immediately. Previously, Rabil was the PLL's Chief Marketing Officer and Chief Strategy Officer. In his new role, Rabil will continue to oversee the company's media strategy, creative and execution, while also orchestrating lacrosse strategy and success on-field.
OTHER SPORTS
Major League Rugby
New England Free Jacks top 5 moments from the 2021 season.
Did we miss anything newsworthy or downright fun? Have a nomination for next week's column? Contact us today and let us know.
• Discuss this story on the American Hockey League message board...


American Hockey League Stories from November 23, 2021
The opinions expressed in this article are those of the writer(s), and do not necessarily reflect the thoughts or opinions of OurSports Central or its staff.