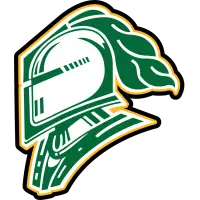 Knights Release 2022 Training Camp Rosters
September 1, 2022 - Ontario Hockey League (OHL) - London Knights News Release



The London Knights have announced this year's rosters for this weekend's upcoming Training Camp presented by Start.ca. Below are the rosters for each team.
Team Green Team White
#1 Easton Cowan #1 Landon Sim
#2 Ben Bujold #2 Max McCue
#3 Abakar Kazbekov #3 Brody Crane
#4 Sebastian Bradshaw #4 Michael Levin
#5 Jacob Julien #5 William Nicholl
#6 Sam O'Reilly #6 Sam Tonelli
#7 Owen Hey #8 Ashtyn Pacheco
#9 Nick Houben #9 Anthony Giacalone
#10 Cameron Shanks #10 Owen Doherty
#11 Nick Bannister #11 Codi Scott
#12 Alex Antoine #13 Evin Kojokaro
#13 Dylan Dundas #15 Noah Cameron
#14 Connor Federkow #16 Ethan MacKinnon
#15 Oliver Bonk #17 Gerard Keane
#16 Neil Garvey #18 Jared Woolley
#17 Liam Carroll #19 Tyler Entwistle
#18 Vijay McGee #22 Owen Brown
#19 Alessandro Petreccia #24 Sam Dickinson
#30 Owen Flores #31 Owen Willmore
#31 Jaden Cholette #28 Finn Wilson
Team Black Team Gold
#1 Liam Gilmartin #1 Nicholas Yearwood
#2 Denver Barkey #2 Sean McGurn
#3 Kaeden Johnston #3 Ruslan Gazizov
#4 Joshua Lepain #4 Nicholas DiPaolo
#5 Luca Testa #5 Mathieu Paris
#6 Charlie Fink #6 Gleb Akimov
#7 Rene Van Bommel #7 Justin Skirten
#9 Kyle Caron #8 Owen Voortman
#10 Calvin Crombie #10 Brendan Boring
#12 Jack Treacy #12 Noah Crispo
#13 Silas Crawford #13 Rodion Tatarenko
#16 Luch Supino #14 Matt McGuire
#17 Jackson Edward #15 Isaiah George
#18 Bryce Montgomery #16 Carson Lloyd
#19 Jameson Steele #17 Jacob Ingstrup
#20 Reid Lovecky #18 Cam Dial
#21 Haden Frayne #20 Owen Harris
#22 Matthew Balloch #21 Kyler Morgan
#30 Brett Brochu #22 Seth Martineau
#31 Zachary Bowen #30 Aiden Berry
--- #31 Rylan Donovan
The 2022 Training Camp presented by Start.ca will be free and open to the public starting at 1:30pm on Friday, September 2nd where intrasquad games will take place. Spectators are invited to enter in through the Gate 4 entrance. The Knights will be hosting its Team Green vs. Team Gold game on Sunday, September 4th from 2:00pm-4:00pm. Fans are also asked to enter through the Gate 4 entrance.
See below for the weekend schedule.
Friday, September 2nd, 2022
Time Game
1:30pm-3:00pm Team Black vs. Team White
3:10pm-4:40pm Team Gold vs. Team Green
Saturday, September 3rd, 2022
Time Game
8:00am-9:30am Team Black vs. Team Green
9:40am-11:10am Team White vs. Team Gold
1:00pm-2:50pm Team White vs. Team Green
3:00pm-4:50pm Team Black vs. Team Gold
Sunday, September 4th, 2022
Time Game
2:00pm-4:00pm Team Green vs. Team Gold
• Discuss this story on the Ontario Hockey League message board...


Ontario Hockey League Stories from September 1, 2022
The opinions expressed in this release are those of the organization issuing it, and do not necessarily reflect the thoughts or opinions of OurSports Central or its staff.