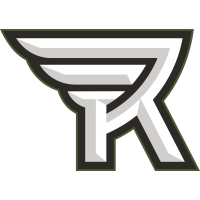 Knighthawks Supporting Empire State Cup
July 11, 2014 - National Lacrosse League (NLL) - Rochester Knighthawks News Release



The five-time National Lacrosse League Champion Rochester Knighthawks are partnering with the 2014 Empire State Cup to promote the game of lacrosse throughout New York. The 2014 event will be played from Thursday, July 31 through Sunday, August 3 in Syracuse. The High School Girls tournament will be held at Onondaga Community College and both Boys tournaments will be held at Sunnycrest Park.
"The Rochester Knighthawks and our owner Curt Styres are happy to support the Empire State Cup," said Knighthawks President Lewis Staats. "We are always ready to support any organization or event that promotes and helps grow the game of lacrosse."
"The Empire State Cup organizing committee is extremely excited about the support that the Rochester Knighthawks will provide for this year's event. The Knighthawks' organization continues to prove their commitment to the growth of the game, not only in the Rochester region, but throughout the entire state of New York," said Empire State Cup's Tony Ventiquattro. "Our committee looks forward to both the summer event, as well as the fall indoor tournament. The support of the Knighthawks will greatly assist in the overall success of both events and we look forward to working with them this year."
This year's tournament includes two new divisions, High School Girls (rising grades 9-12) and Developmental Boys (rising grades 6-8). Tryout information for the six regions are listed below. To register visit the registration page HERE. https://esc10001005.sportssignup.com/
Although not mandatory, the Empire State Cup suggests players attend all sessions. If you are unable to participate please inform the coaches. It is not uncommon for regions to add additional tryout sessions in the event players are not able to attend. Those who wish to participate, but are unable to attend the tryouts, please notify Tony Ventiquattro via email (tony@empirestatecup.com) or by phone at (315) 408-8260.
The Empire State Cup will also launch an indoor tournament through a partnership with U.S. Indoor Lacrosse (USIL). The second Empire State Cup event will be held in October. The Cup and USIL will run combines in several locations throughout the state, which will serve as tryouts for the first annual Empire State Cup Indoor Games at a location to be determined this fall.
Tryout Schedule for the July Empire State Cup are listed below:
Western Region
Western Girls Tryouts:
Sunday, July 13
3:00 to 6:00 pm at Penn Yan High School
Western Boys Tryouts :
Monday, July 7 at Genesee Community College
Developmental 4:00 to 6:00 pm
HS Boys 6:00 to 8:00 pm
Tuesday, July 8
Developmental 4:00 to 6:00 pm
HS Boys 6:00 to 8:00 pm
Wednesday, July 9
Developmental 4:00 to 6:00 pm
HS Boys 6:00 to 8:00 pm
Thursday, July 10
Developmental 4:00 to 6:00 pm
HS Boys 6:00 to 8:00 pm
Adirondack Region
Monday, July 14 at Canton Tech
Boys MS 6:00 to 8:00 pm
Girls HS 4:00 to 6:00 pm
Boys HS 2:00 to 4:00 pm
Hudson Valley Region
Tuesday, July 15 at Saratoga Youth Lacrosse Association- PBA Fields off Weibel Ave
Boys MS 6:00 to 8:00 pm
Girls HS 4:00 to 6:00 pm
Boys HS 2 :00 to 4:00 pm
Long Island Region
Friday, July 11 at Kellenberg High School
Girls 6:30 pm
Central Region
Monday, July 7 & Tuesday, July 8
Upstate Watertown High School/Syracuse The Ultimate Goal Marcellus
MS/HS Boys 6:00 to 8:00 pm
Thursday, July 10 at Ultimate Goal Marcellus
Girls HS 5:00 to 7:00 pm
Coaches
Adirondack
Tim Youngs
Bill Bascom
Central
Kirk Ventiquattro
Mark Ferrito
Jamie Archer
Rich Barnes
Kara Cannizzaro
Marley Ciferri
Hudson Valley
Brendan Curran
Tricia Molfetta
Jessica McDonough
Michael Schaefer
Mark Hallinan
Long Island
Mike Chanenchuk
Shanna Brady
Lauren Schwalje
New York City
Joseph Fowler
Ben Kaminow
Ryan Garling
Mallory Palmieri
Western
Gene Tundo Sr.
Joe Smith
Gene Tundo Jr.
Mark Muskopf
Patricia Queener
Sylvia Queener
• Discuss this story on the National Lacrosse League message board...


National Lacrosse League Stories from July 11, 2014
The opinions expressed in this release are those of the organization issuing it, and do not necessarily reflect the thoughts or opinions of OurSports Central or its staff.