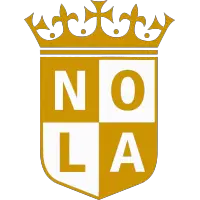 In the Scrum with Ben Tarr
March 6, 2020 - Major League Rugby (MLR) - NOLA Gold News Release



Something special is brewing in New Orleans...and for once it isn't in a brewery off Tchoupitoulas. While we have players from 10 different countries, everyone of them love this place and are very proud to call it home. I hope that fact has been evident to all the supporters who have made it out the past three weeks. On that note, on behalf of the entire team, I would like to thank all the supporters who have come out to support the Gold. You would not believe the difference it makes to us all.
Please let me use this opportunity to talk a little bit about the scrum. I know a number of you wonder what exactly the scrum does aside from collective group hugs. Yes, we know we are an acquired taste to watch, unlike the flying backs, but please allow me to explain a few fundamentals.
The scrum occurs when all the forwards battle for the ball, and it is one way to restart play. The amount of brute force each side brings to the push in a typical professional pack is around 6000 pounds. Keep in mind the other side is also charging with that same amount of power. General stats of the speed at which packs collide are equivalent to those with which rugby players run into a tackle. With all that momentum put into one single hit, the comparisons range from the force of 3 rushing bulls to the pressure inside a scuba tank (200 times atmospheric)...or under a stiletto heel.
The front row - 3 on each side - make up and take up about 40% of that impact. If you have seen me out on the field (a front rower), you would probably recognize that I am one of the shorter guys on the team at 5'10. Dino Waldren and Matthew Harmon are also front rowers, and about the same height as me. It is a little-known fact that we all used to be 6-foot-8! On that note, you may have noticed that Eric Howard is considerably shorter than us... clearly, he is the most experienced scrummager in the league!
This said, it isn't all about weight. Strategy and balance are also critical determinants. FYI, the NOLA Gold pack weight is roughly 1900 lbs; the champion team's pack last year was 1850lbs; the Springboks (current world champions) are 1980lbs. That means that NOLA Gold have, courtesy of the best food in the world, a natural advantage!
As per the season, I can tell you, that despite falling short at the death against the competition leaders San Diego, spirits in the locker-room are still very high. Two hard fought NOLA Gold wins, two narrow losses, staunch defense, powerful scrums and a handful of tries that will make the highlight reel. We however are under no illusions as to the challenges the next few months will bring. Despite a solid foundation - having pushed the competition leader to the wire well into overtime, and sitting in 5th position on the log overall, it is a long season and our campaign still has ¾ of the season left to go. We will take it week-by-week, learn from tonight's loss, but come Monday a blank slate to New England ...'and beyond'.
Again, thank you for your support & we're really looking forward to seeing you at the Shrine as we bounce back against New England this weekend. Yes, we are 2-2 and New England is a formidable side, but I can feel the tide is changing - to the fans who were with us at Archbishop Shaw High School, I am confident you can feel it as well.
Please bring out friends and family, as we continue to turn the Gold Mine into a fortress for your NOLA Gold! We can't do it without you - and we promise to do it for you!
GEAUX GOLD
-Ben Tarr
• Discuss this story on the Major League Rugby message board...


Major League Rugby Stories from March 6, 2020
The opinions expressed in this release are those of the organization issuing it, and do not necessarily reflect the thoughts or opinions of OurSports Central or its staff.