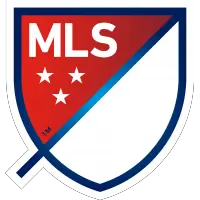 FIFA Club World Cup Within Reach as Toronto, NYRB Face Mexican Powers in CONCACAF Champions League
April 2, 2018 - Major League Soccer (MLS) News Release



Toronto FC and the New York Red Bulls are within grasping distance of facing the top clubs in the world at the 2018 FIFA Club World Cup, but must first defeat two of the premier Mexican clubs in Concacaf Champions League semifinal play. Real Madrid, the opponent at the 2017 MLS All-Star Game presented by Target, has taken the Club World Cup title in three of the last four years in a tournament that pits the champion of each federation against each other to name the top club in the world. Both Toronto and the Red Bulls take one step closer to facing off against the world's elite when playing the first leg of Concacaf Champions League semifinals this week against two of the most heralded clubs in Mexico.
How to Watch
Toronto FC vs. Club America (Tuesday, April 3, 8 p.m. ET) - Watch live on UDN or TSN, or live stream via go90.com or the go90 app.
CD Guadalajara vs. New York Red Bulls (Wednesday, April 4, 10 p.m. ET) - Watch live on UDN, or live stream via go90.com or the go90 app.
Toronto aims for title of best club in North America, takes on legendary Mexican side Club América
Finishing 2017 with arguably the greatest season in MLS history, Toronto FC has its eyes set on becoming the top club in North America by winning the Concacaf Champions League. After defeating reigning Liga MX champion Tigres UANL in the quarterfinals, the Reds open the semifinals with a matchup against Mexico's all-time winningest team in Club América on Tuesday at BMO Field (8 p.m. ET, UDN / go90.com).
Topping Tigres at home and holding onto victory in aggregate goals on the road in the quarterfinals, Toronto will look for a similar recipe when facing the 12-time Liga MX champions Club América. In front of a potential sellout crowd, Toronto will rely on its usual recipe of goals from star players and talented Homegrowns. All five goals scored by the club in CCL play thus far have been by either Designated Players or Homegrowns, with Sebastian Giovinco (two goals), Jonathan Osorio (two goals) and Jozy Altidore (one goal) starring.
Red Bulls dynamic duo of Adams, BWP look to defeat another giant in Mexico when traveling to Chivas de Guadalajara
The New York Red Bulls will travel to Mexico in hopes of dominating a Liga MX opponent on the road for the second consecutive match following a 2-0 victory over Club Tijuana in the quarterfinals of Concacaf Champions League play. New York will next travel to face Chivas de Guadalajara on Wednesday (10 p.m. ET, UDN / go90.com) in the first leg of the semifinals for its latest challenge against the 12-time Liga MX champions.
Bradley Wright-Phillips crushed Tijuana's defense to the tune of two goals last month in Mexico, with the talented forward's three goals tied for the lead among all players in the tournament. Homegrown 19-year-old midfielder Tyler Adams has blossomed for both club and country in 2018, scoring a goal in the Red Bulls emphatic 5-1 throttling of Tijuana over two legs in the CCL quarterfinals. Adams recently starred for the U.S. Men's National Team, drawing a penalty in the team's 1-0 victory over Paraguay last month and has played a full 90 minutes for the U.S. in three consecutive matches. New York will look for more magic from both Adams and Wright-Phillips against the 2017 Clausura Champions.
MLS All-Star opponents past and present to meet in UEFA Champions League Quarterfinals
Each year MLS attracts the best clubs on the planet to face the MLS All-Stars, and on Tuesday the world will watch as this year's opponent Juventus takes on last year's opponent Real Madrid in Leg 1 of the UEFA Champions League Quarterfinals in Torino (2:45 p.m. ET, FS1). The pairing will be a rematch of the 2017 tournament final, and will include a second leg in Madrid on April 11.
Juventus is the most decorated club in Italian soccer history, claiming two UEFA Champions league trophies and more Serie A and Coppa Italia titles than any other club in the country.
Juventus will face the best in MLS on August 1 during the MLS All-Star Game presented by Target at Mercedes-Benz Stadium, home of Atlanta United.
Rossi, expansion LAFC gear up for Atlanta in clash of high-octane offenses
Los Angeles Football Club's Diego Rossi has exhibited a dominant opening month in MLS, and the 20-year-old Uruguayan will be a central figure when expansion LAFC faces 2017 expansion side Atlanta United for the first time on Saturday at Mercedes-Benz Stadium (5 p.m. ET / ESPN).
The prominent hype and offensive prowess within the two clubs is quite similar. Rossi has implanted some early life for LAFC (2-1-0, 6 points). The club is off to a solid 2-1-0 start on the road, led by Rossi who has a league-leading four assists and three goals. Rossi also etched his name into the LAFC record books with the first goal in club history during a 1-0 win at Seattle Sounders FC on March 4 - tying Seattle Sounders FC's Fredy Montero (March 19, 2009) for the fastest goal by an expansion team in MLS history.
Rossi is teamed up with Mexican star Carlos Vela, LAFC's first signing. Vela continues to cement his place on Mexico's FIFA World Cup-bound side following a first-half brace this past weekend. LAFC leads MLS with an average of 3.0 goals per game; Atlanta had the second-highest scoring offense in 2017 with 70 goals in 34 regular-season games (2.1 average).
Atlanta (3-1-0, 9 points) counters with 24-year-old Venezuelan forward Josef Martinez, who netted a hat trick on March 17 against Vancouver Whitecaps FC and leads the club with four goals this season after notching 19 goals a season ago. Midfielder Miguel Almirón, 24, recently represented Paraguay for an international friendly against the U.S., and he has two assists and a goal this season after wowing fans with a 14-assist, nine-goal 2017 that earned MLS All-Star and MLS Newcomer of the Year accolades.
Zlatan Ibrahimović, Galaxy primed for encore performance, host West-leading Sporting
Famed LA Galaxy striker Zlatan Ibrahimović displayed one of the most memorable debuts in league history, and he is now set for an encore performance when the Galaxy (2-1-1, 7 points) host Western Conference-leading Sporting Kansas City (3-1-1, 10 points) on Sunday at StubHub Center (9 p.m. ET / FS1).
Ibrahimović needed all of 15 minutes to dazzle Galaxy and MLS fans this past Saturday with two memorable goals en route to a 4-3 victory against expansion Los Angeles Football Club. The Galaxy rallied from a 3-0 deficit, and the Swedish star provided the finishing touches with a long-distance wondergoal in the 77th minute to tie the score at 3-3, followed by the game-winning header second-half stoppage time to twice instill a frenzy at StubHub Center.
Kansas City is unbeaten on the road (1-0-1) and atop the West standings, guided by an offense that has produced a league-leading 10 goals. Uncharacteristically, Sporting's defense has surrendered nine goals in 2018, and it will be essential for the back line to revert to the form that it showed in 2017. Last season, Sporting conceded a league-low 29 goals, anchored by 2017 All-Star MLS Goalkeeper of the Year Tim Melia and 2017 MLS Defender of the Year Ike Opara.
The Galaxy are one of four MLS teams that tout 2-0-0 home records this season; the Galaxy's other triumph was a 2-1 victory against the Portland Timbers on March 4 to open the campaign. The Galaxy missed last year's postseason for the first time since 2008, but Ibrahimović already has provided monstrous life to a side looking to add to its five MLS Cups.
Young South Americans influencing MLS attacks
Three of the league's top five leaders in both goals and assists have South American roots, led by Chilean midfielder Felipe Gutiérrez of Sporting Kansas City (5 goals) and Uruguayan forward Diego Rossi of the Los Angeles Football Club (4 assists). The impact of top young South American talent has also been felt for both the New England Revolution (2-1-1, 7 points) and Montreal Impact (2-2-0, 6 points) who face off this Friday (7:30 p.m. ET / TSN, TVA Sports).
The two teams missed out on the 2017 MLS Cup Playoffs but they are off to strong starts this season thanks to their offseason South American signings. Both clubs sit in the upper half of the Eastern Conference standings heading into Friday when the Revs host the Impact at Gillette Stadium.
Chilean Jeisson Vargas, 20, helped Montreal earn a 1-0 win against 2017 MLS Cup runners-up Seattle Sounders FC this past Saturday. Vargas supplied the lone goal, and he has two tallies in four games thus far. Montreal carries plenty of momentum into Friday with back-to-back victories, previously earning a 1-0 win against defending MLS Cup winners Toronto FC on March 17.
New England's Cristian Penilla, a 26-year-old striker from Ecuador, played a role in both Revs goals during their 2-0 victory against the Houston Dynamo on Saturday, notching his first MLS goal and setting up a Teal Bunbury first-half goal. Penilla's three assists tie for second in MLS this season. The Revs' offense has scored two goals in three consecutive matches after opening the year with a 2-0 loss to the Philadelphia Union.
South American influence: Running list of 2018 players in MLS
MLS Week 6: Match Notes
Friday, April 6, 2018
New England Revolution vs. Montreal Impact, 7:30 p.m. ET (TSN 1/4; TVAS)
The Revolution extended their undefeated streak to three games with a second win in that time, defeating the Houston Dynamo 2-0 at BBVA Compass Stadium on Saturday evening.
Cristian Penilla scored his first MLS goal, while also adding his third assist - tied for second in the MLS assist standings. Penilla has played a role in four of the Revolution's six goals this season, with a goal and/or an assist in each of the last three matches.
The Impact won a second game in a row - both against last year's MLS Cup finalists, and both by 1-0 scorelines - in defeating Seattle Sounders FC at CenturyLink Field on Saturday night.
Jeisson Vargas netted the game's lone goal for a second match in a row, again assisted by Ignacio Piatti, who now has three assists on the season. Piatti has a goal or an assist in each of the Impact's four games this season.
The Revolution have won the past four meetings between the teams over the past two seasons, snapping a five-game undefeated streak for the Impact in the all-time series and also ending a three-game Montréal winning run. New England won both meetings a year ago, a 1-0 victory in Foxborough on Sept. 9, and a 3-2 win at Stade Saputo on Decision Day presented by AT&T.
The Revolution have won the last two meetings at Gillette Stadium, their first home wins in the series in Foxborough since Sept. 13, 2014. The Revs have also won the last two meetings in Montréal.
Saturday, April 7, 2018
Atlanta United vs. Los Angeles Football Club, 5 p.m. ET (ESPN)
Atlanta United won their third game on the trot, getting an early own goal on their way to a 1-0 win against Minnesota United FC at TCF Bank Stadium on Saturday evening. Atlanta won four games in a row once during its expansion season, from June 24-July 21.
LAFC was 30 minutes away from becoming the second expansion club in MLS history to win its first three games, before the LA Galaxy stormed back with four goals for a 4-3 win at StubHub Center - just the second time ever in MLS history a team has overturned a three-goal deficit for a win.
Carlos Vela netted a pair of goals for LAFC, now with three goals and two assists in his first MLS season. Diego Rossi added an assist, now leading MLS with four assists (to go with his three goals).
It's the first meeting between LAFC and a member of the expansion class of 2017. A year ago, Atlanta United and Minnesota United FC split their two meetings as expansion clubs, each winning at the other's stadium.
Philadelphia Union vs. San Jose Earthquakes, 7 p.m. ET
The Union conceded a goal for the first time this season, suffering their first loss of the year in a 3-0 defeat by the Colorado Rapids.
The Union's starting back four of Matt Real (18), Auston Trusty (19), Jack Elliott (22) and Keegan Rosenberry (24) was the youngest to start a game in MLS history.
The Quakes suffered a second consecutive defeat following a season-opening victory, falling 2-1 to New York City FC at Avaya Stadium on Saturday evening.
The teams have played to draws each of the past two seasons, meeting once each year. Last year, they reached a 2-2 result on Aug. 19 at Avaya Stadium. They played to a 1-1 draw in the last matchup at Talen Energy Stadium on April 30, 2016.
The Union have a four-game undefeated streak alive in the series, over the past four years, with two wins and two draws in that time. The last Quakes victory came on Sept. 8, 2013, a 1-0 win at Buck Shaw Stadium.
FC Dallas vs. Colorado Rapids, 8 p.m. ET
FC Dallas remained undefeated on the league season in their last match, a 1-1 draw with the Portland Timbers on March 24 at Toyota Stadium. FCD has a win and two draws from its first three games.
Roland Lamah scored his third goal over the past two games; he has been involved in four of FCD's five goals on the year (three goals, one assist; the fifth FCD goal coming on an own goal).
The Rapids won for the first time this season, getting a hat trick from Dominique Badji on their way to a 3-0 win against the Philadelphia Union at Dick's Sporting Goods Park on Saturday. It was the first hat trick from a Rapids player since 2011 (Sanna Nyassi, July 20 vs. Red Bulls), which was the second-longest hat trick drought for any team in MLS (the Portland Timbers have not scored a hat trick since coming into MLS in 2011).
The teams met three times a season ago, drawing once at each ground, with FC Dallas winning 2-0 on Sept. 27 at Toyota Stadium. The Dallas win ended its three-game winless streak in the series in Frisco. The Rapids had won on back-to-back visits there before the draw in the first meeting.
The teams have played to four consecutive 1-1 draws at Dick's Sporting Goods Park, over the last three seasons. The Rapids have won just one of their past eight home matches against FCD, with four draws, dating back to the 2012 season, now winless in their past five meetings with Dallas in Commerce City.
Chicago Fire vs. Columbus Crew SC, 8:30 p.m. ET
The Fire are still winless on the season but gained their first point of the new year, coming back for a 2-2 draw with the Portland Timbers at Toyota Park on Saturday. Nemanja Nikolic scored his third goal of the season (of the Fire's six goals on the year), the 2017 MLS Golden Boot winner currently tied for fifth in the league.
Bastian Schweinsteiger recorded a pair of assists, his first career two-assist game in his two MLS seasons (in 26 appearances).
The teams evenly split their season series a year ago. The Fire won 1-0 on April 8 at Toyota Park, then Crew SC won 3-1 on Aug. 12 at Mapfre Stadium. They opened the season with a 1-1 draw in Columbus.
The Fire win last year ended a 10-game winless streak against Crew SC. The last Fire victory had come on June 22, 2013, a 2-1 win in Columbus. Crew SC had won five of the meetings in between, with five draws. The Fire victory also ended a four-game winless streak for them in the series in Bridgeview, also since 2013.
Crew SC are undefeated in their past seven home meetings in the series (5-0-2), the last win for the Fire in Columbus coming in 2013.
Real Salt Lake vs. Vancouver Whitecaps FC, 9:30 p.m. ET (TSN1)
Real weren't able to build upon their first victory of 2018, falling 3-1 to Toronto FC at BMO Field on Friday evening. Corey Baird scored his first professional goal, the fourth game in a row RSL has scored one goal.
Nick Rimando saved his 23rd penalty kick in league play, from 83 he's faced. That equals the total of the next two combined in league history (Kevin Hartman, 12; Joe Cannon, 11). It was the second year in a row Rimando saved from TFC's Sebastian Giovinco.
Whitecaps FC won their third game of the year, ending a brief two-game winless run, coming back for a 2-1 win against Columbus Crew SC at Mapfre Stadium. Kei Kamara netted his third goal of the season, having been a part of four of Whitecaps FC's seven goals this year.
The teams split their season series a year ago, each winning at home. Real took a 3-0 win on April 8 at Rio Tinto Stadium, the Whitecaps FC claimed a 3-2 triumph Sept. 9 at BC Place.
RSL have won the past two meetings at Rio Tinto Stadium, their 1-0 win there on April 16, 2016, snapping a four-game Whitecaps FC winning streak in the series, RSL's first win since 2013. Whitecaps FC had won on their previous visit to Sandy, a 1-0 victory on April 18, 2015, their first ever at Rio Tinto Stadium. The 'Caps have won the last five meetings at BC Place, dating back to 2014.
Sunday, April 8, 2018
Orlando City SC vs. Portland Timbers, 4 p.m. ET (ESPN)
Orlando City won for the first time this season following a draw and two losses, getting a late goal from Josué Colman for a 4-3 win against the New York Red Bulls at Orlando City Stadium on Saturday afternoon.
OCSC's Dom Dwyer scored a pair of goals in his first appearance of the season, the 12th two-goal game of his seven MLS seasons.
The Timbers gained a second consecutive draw in their fourth away match to start the season, reaching a 2-2 result with the Chicago Fire at Toyota Park. Sebastian Blanco scored a goal - his third of the season - and added an assist, having played a part in all four of the Timbers' goals this season.
The Timbers won the lone meeting between the teams a year ago, a 3-0 triumph on Sept. 24 at Providence Park, as Diego Valeri scored a pair of goals, his MLS-record ninth consecutive game with a goal.
Orlando City had won the first two meetings between the teams over their first two MLS seasons, winning 2-0 in Portland in 2015, then winning 4-1 on April 3, 2016, at Orlando City Stadium in the lone meeting ever there.
LA Galaxy vs. Sporting Kansas City, 9 p.m. ET (FS1)
The Galaxy became just the second team in MLS history - in 5,114 regular-season games - to overturn a three-goal deficit for a victory in a 4-3 win against the Los Angeles Football Club in the first LA Derby between the clubs at StubHub Center on Saturday afternoon. The first occurred last July 19, 2017, when Seattle Sounders FC defeated D.C. United 4-3 after trailing 3-0.
Zlatan Ibrahimović scored a pair of goals, the first a stunning strike from more than 35 yards and the second a game-winning flash header in stoppage time. He's the first to score twice on his MLS debut since Jermain Defoe did for Toronto FC in 2014, just the third ever to score the game-winning goal in second-half stoppage time of his debut (Onandi Lowe, KC; Michael Butler, MET; both in 2001).
Felipe Gutíerrez scored his fifth goal of the season, leading the MLS Golden Boot standings, as Sporting extended their undefeated run to four matches with a 1-0 win against D.C. United at Children's Mercy Park on Saturday evening.
The teams met twice a season ago and Sporting won both, by a 2-1 scoreline on each occasion, June 24 at StubHub Center and Sept. 24 at Children's Mercy Park.
The win in the first meeting last year was Sporting's first victory in Carson against the Galaxy since 2010 - the last previous victory by the visiting team in the series. The Galaxy had won three home meetings in a row with KC before a draw in 2016; Sporting have come away with points on their past two trips to face the Galaxy.
The Galaxy have not won in Kansas City since 2007; Sporting have won five of their 10 home games since, with five draws.
Images from this story
• Discuss this story on the Major League Soccer message board...


Major League Soccer Stories from April 2, 2018
The opinions expressed in this release are those of the organization issuing it, and do not necessarily reflect the thoughts or opinions of OurSports Central or its staff.