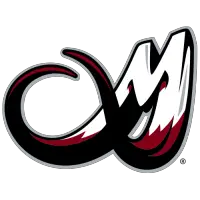 Colorado Mammoth Welcomes Las Vegas Lacrosse
June 21, 2021 - National Lacrosse League (NLL) - Colorado Mammoth News Release



The National Lacrosse League (NLL) announced Monday that the League will welcome Las Vegas Lacrosse as its 15th team. Slated to make its debut during the 2022-23 NLL campaign, the League's newest expansion team announced details surrounding its ownership group, shared the club's passion to grow the sport of lacrosse out west and declared strategies to embrace and connect with the community at an in-person press conference Monday.
"We are very proud to welcome Las Vegas NLL as our 15th franchise, led by an elite group of businesspeople and accomplished current and former athletes - most importantly great people in Joe, Wayne, Dustin and Steve on the ownership level and Mark Fine leading business operations," NLL Commissioner Nick Sakiewicz shared in a press statement. "It all started two years ago with a meeting and an idea and here we are today. When our industry looks back years from now on the growth of box lacrosse as a sport and Las Vegas as a home of a first-class franchise, we believe this will be one of the seminal days in NLL history."
The team will play at MGM Resorts International's Michelob ULTRA Arena, located inside the Mandalay Bay Resort and Casino. The franchise's name, logo and colors will be unveiled at a later date. The team is encouraging fans to help name the team via submissions on its website at www.lasvegaslacrosse.com.
While professional box lacrosse has endured a longer pause than hoped, Sakiewicz and League officials have utilized the extended offseason by identifying and executing impactful partnerships at the team, league and industry levels. Less than a year after announcing the League's 14th team in Forth Worth, Texas, the spotlight now shifts to a city that's never backed down from a rowdy time.
"Congratulations to the National Lacrosse League, Las Vegas franchise and everyone involved in bringing this thrilling expansion to life," Mammoth Governor Matt Hutchings shared. "As the NLL continues to expand and appeal to a variety of ownership groups and an ever-growing fanbase throughout North America and beyond, we're excited for its continued growth and can't wait to be back inside the Loud House this winter."
The NLL and Las Vegas Lacrosse franchise join the WNBA (Aces), NHL (Golden Knights), NFL (Raiders) and UFC in embracing Las Vegas as the entertainment capital, and now, sports mecca, that the city has become. As a regular host to some of the world's most popular casinos, shows and action-packed attractions, lacrosse fans will feel right at home during their next trip to the Strip.
"We're excited to see our league continue to execute strategic expansion partnerships and believe this franchise will have great success in Las Vegas," Mammoth General Manager Brad Self shared. "When you consider the electric atmosphere NLL games present and the recent success Vegas sports teams have had in the last few years, it seems like a perfect fit."
Big Stars, Bright Futures
Anchored by an established, diversified ownership group, the NLL welcomed Las Vegas Lacrosse co-owners Joe Tsai, Wayne Gretzky, Dustin Johnson and Steve Nash at Monday's introductory press conference. Acknowledging what the lacrosse community has accomplished thus far while looking to the promising futures our League presents, the group shared some encouraging thoughts in a press statement Monday:
"It is an honor and privilege to work together to bring the game of box lacrosse to the Las Vegas community," the ownership group shared. "The people of Las Vegas have proven how passionate and supportive they are of professional sports franchises they can call their own. We look forward to making a difference here on the floor and in the community - and becoming a franchise that fans in Las Vegas will be truly proud to cheer for."
Tsai and colleagues continued, noting the franchise's devotion to both on-field and community-centric success.
"Even though the team won't start playing until late 2022, we want to involve the folks in Las Vegas from the very start, on how we launch and grow our franchise and in the selection of our team name," the group stated. "On the business side and across our franchise generally, we will also be forward-thinking and innovative, embracing best practices in analytics and technology across everything we do - all while staying true to the fast-paced and exciting nature of both box lacrosse and the city of Las Vegas. We can't wait to get started."
With claims to various professional sports, leagues and followings throughout North America, each of the franchise's co-owners have embraced the lacrosse community at some point in their journeys:
Wayne Gretzky, often referred to as "The Great One," played lacrosse as a child growing up in Canada, and his late father has credited lacrosse for helping him become the NHL's all-time leading scorer. Over a 20-year career as a player for the Edmonton Oilers, Los Angeles Kings, St. Louis Blues and New York Rangers, Gretzky won four Stanley Cup championships, was named league MVP nine times, was named to an All-NHL Team fifteen times and continues to hold numerous all-time NHL records. Following his illustrious playing career, Gretzky was inducted into the Hockey Hall of Fame in 1999. Each spring in Las Vegas, Gretzky hosts the Wayne Gretzky Fantasy Camp, during which diehard hockey fans from around the world have a chance to play with a collection of NHL legends.
Dustin Johnson is the #1 ranked golfer in the world and has earned 24 PGA Tour and two international victories. Earlier this spring, he won the Masters Tournament held in Augusta, GA. Johnson has been a Team USA member four times in the Ryder Cup and three times in The Presidents Cup.
Steve Nash grew up in British Columbia where, as a young boy, he cheered for Kevin Alexander and the Victoria Shamrocks, a box lacrosse team that played in the then-Western Lacrosse Association. Nash endured a storied NBA career spanning eighteen seasons, during which he was named MVP twice, named to an All-NBA team seven times and named to the NBA All-Star team eight times. He was inducted into the Naismith Memorial Basketball Hall of Fame in 2018 and currently serves as the head coach of the Brooklyn Nets.
Joe Tsai played lacrosse in high school at Lawrenceville and in college at Yale. Tsai is the governor of the Brooklyn Nets of the National Basketball Association and chairman of BSE Global, which includes the Brooklyn Nets, the team's home arena Barclays Center, the Long Island Nets of the NBA G League and the Nets Gaming Crew of the NBA 2K League. Tsai is also the owner of the New York Liberty of the Women's National Basketball Association and the San Diego Seals of the NLL. Tsai's sports investments also include the Premier Lacrosse League and the Los Angeles FC of Major League Soccer. Tsai is one of the co-founders of Alibaba Group, a global Internet technology company based in China.
Paving the Path to Success
With the continued development of professional lacrosse throughout western Canada and the United States, the Mammoth has served as a pioneer for longitudinal NLL growth for nearly two decades. At one point, Colorado represented the lone American franchise west of the Mississippi River. Fast forward a few years and enter the San Diego Seals, Panther City Lacrosse and now, Las Vegas Lacrosse.
But the Mammoth ties don't stop at western development as a whole.
In February 2020, the Mammoth joined the Seals in Las Vegas to take part in the city's first professional lacrosse game. What began as an experiment for both teams quickly gained the attention of the League and individuals interested in the possibility of investing in a Las Vegas franchise.
"The place was packed, rowdy and ready for some lacrosse - There was a great atmosphere, fans cheering for both teams and I think ultimately people had a great time," Self shared, reflecting on Colorado's 2020 trip to Vegas. "Now, with a home in Michelob Ultra Arena and an outstanding ownership group, we're excited to see this organization grow its presence in the community and look forward to competing against them next season."
When the franchise opens its doors for competition during the 2022-23 NLL season, Vegas will officially be the closest team in proximity to Colorado. Does this mean ... NEW RIVALS?!
Given the existing rivalries between Denver Broncos and Las Vegas Raiders fans and public indifferences noted between Colorado Avalanche and Las Vegas Golden Knights organizations, there's plenty of reasons for Mammoth fans to familiarize themselves with the franchise, all while keeping those "GET IN THE BOX" cards handy!
• Discuss this story on the National Lacrosse League message board...


National Lacrosse League Stories from June 21, 2021
The opinions expressed in this release are those of the organization issuing it, and do not necessarily reflect the thoughts or opinions of OurSports Central or its staff.