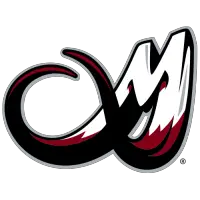 Colorado Mammoth Fundamentals of Lacrosse Virtual Event
December 16, 2020 - National Lacrosse League (NLL) - Colorado Mammoth News Release



The Colorado Mammoth welcomed youth athletes, newcomers to the sport and a variety of lacrosse enthusiasts Dec. 15 during the team's Fundamentals of Lacrosse Virtual Event.
Hosted by Mammoth General Manager Brad Self and Lacrosse Development Manager Brendan Mykle-Winkler, the duo connected with the lacrosse community via a series of instructional videos and engaging conversations before concluding the evening with some fan-submitted fun, as Self answered a few questions from the event's attendees.
"It was a pleasure connecting with the group as we head into the holiday season and we're thankful for the opportunity to be able to engage in these educational and informative sessions," Self shared. "As the cold weather approaches and everyone wants to keep their stick in hand, some of these drills and exercises are perfect for home settings and hopefully help keep everyone active throughout the winter."
The conversation represents the team's latest initiative in continuing to engage youth lacrosse athletes and growing the game in Colorado and beyond.
"It's been a difficult year for folks interested in discovering the sport, improving their skillset and staying active in general," Mykle-Winkler added. "It's also been hard for kids to stay engaged in schooling, so we hope this educational approach to expanding their knowledge of the game can inspire them to not only pick up their sticks and play, but to remain focused on their school efforts as well."
Check out a replay of the Colorado Mammoth's Fundaments of Lacrosse Virtual Event!
Three Key Takeaways from Colorado's Fundamentals of Lacrosse Event
Most of the drills and skill exercises mentioned can be implemented at home and require only the player. Occasionally, an additional player or surface (Wall Ball!) is necessary, but when not available, stick to and master the basics!
Regardless of the drill's simplicity, these are the fundamentals of improving your game and are instrumental to a player's continued development. Mammoth players focus and develop these skills each day in order to maintain their connection and balance with their stick and individual skillsets.
At the end of the day, make sure you're having fun and staying active this winter!
To stay up to date with all of the Colorado Mammoth's youth and lacrosse development initiatives, be sure to subscribe to our monthly newsletter and youth lacrosse email database!
Fans, athletes and all lacrosse enthusiasts who may have questions regarding the event or all Colorado Mammoth youth lacrosse initiatives are invited to contact Brendan Mykle-Winkler at Brendan.myklewinkler@coloradomammoth.com for all inquiries.
• Discuss this story on the National Lacrosse League message board...


National Lacrosse League Stories from December 16, 2020
The opinions expressed in this release are those of the organization issuing it, and do not necessarily reflect the thoughts or opinions of OurSports Central or its staff.