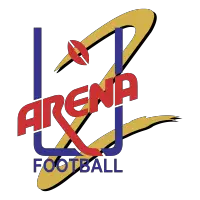 af2 Week Seventeen: Quick Hitters
July 19, 2007 - arenafootball2 (af2) News Release



GAMES ON - af2/B2 FEATURED GAMES IN WEEK 17: The arenafootball2 league (af2) has established a new, extensive online network to provide the league's passionate fan base an opportunity to view a vast number of games through the internet. Thanks to a new league partnership with industry leader B2 Networks, fans across the globe are now be able to bring all the action of af2 football right to their home computer or laptop. To tune into the action, fans can log on to www.af2.com and click on the special advertisement located at the top right-hand corner of the page. Viewers looking to enjoy the games via B2 will only need a high-speed internet connection and Windows Media Player 9 or higher. Games will be available for the normal B2 rate of just $6. This week there are six (8) af2 games available though B2. The Week 17 online broadcast schedule is detailed below. All times listed are Eastern.
Week 17
Friday, July 20, 2007
Cincinnati at Quad City 8:30 p.m.
Louisville at Green Bay 8:30 p.m.
Saturday, July 21, 2007
Manchester at Albany 7:00 p.m.
Bossier-Shreveport at Wilkes-Barre/Scranton 7:00 p.m.
Arkansas at Oklahoma City 8:05 p.m.
Central Valley at Boise 9:00 p.m.
Tri-Cities at Everett 10:00 p.m.
Stockton at Bakersfield 10:00 p.m.
OFF THE NET/week 17: The arenafootball2 league (af2) online radio show, "Off the Net," the only internet radio show devoted solely to af2, will air its 17th show of the season today, Thursday, July 19, on www.af2.com. This week's show features special in-depth interviews with Manchester Wolves defensive coordinator KEITH EASLEY, and GARY STIBOLT, President of the Quad City Steamwheelers fan club. The program will also include news and notes from around the af2 as the league enters the 17th week of the 2007 season. Fans can easily access the program by clicking on a special "Off the Net" advertisement located at the lower right hand corner of af2.com. The show will be available online late this afternoon. "Off the Net," now in its second season, airs every Thursday throughout the regular season and continues all the way until an ArenaCup Champion is crowned in late August. The show is designed to bring af2 fans even closer to their favorite game with in-depth news, interesting interviews and fun feature stories. Veteran broadcaster Dean Jackson serves as host.
PIONEERS TOP COACHES POLL FOR 13TH STRAIGHT WEEK: In one of the closest votes since the inception of the Weekly Coaches Poll in 2004, the Wilkes-Barre/Scranton Pioneers remained at No. 1 overall for the 13th straight week, the arenafootball2 (af2) league office announced today. Wilkes-Barre/Scranton collected 444 of a possible 464 points and 14-of-30 first place votes in securing the top position. The Pioneers (13-1), who lost for the first time in 2007 Friday at East Division rival Manchester (49-46), finished just two points ahead of No. 2 Rio Grande Valley. The Dorados (13-1, 442 points, 14 first place votes) nearly overtook the top spot after the team earned its 11th straight win Saturday at Bossier-Shreveport, 42-39. Rio Grande Valley also clinched the Southwest Division with the victory. The Tulsa Talons (12-2, 386 points, 2 first place votes) held firm at the No. 3 position this week after a, 70-69, come-from-behind win against in-state and Central Division rival Oklahoma City. Florida (11-4, 354 points) moved up two spots from No. 6 to No. 4 after scoring a, 55-44, road win at Alabama. Finishing out the Top-5 again this week is South Georgia. The Wildcats (10-4, 334 points) stayed strong at No. 5 overall after a decisive, 47-3, home win against Texas. .
MUNSON, JOHNSON, PUGH, MIDLAM, BOOKER EARN WEEK 16 HONORS: Bakersfield wide receiver/defensive back NATHAN MUNSON, Mahoning Valley wide receiver CHRIS JOHNSON and defensive backs TRAVIS PUGH (Manchester) and RUSTY MIDLAM (Louisville) have been named the U.S. Army Ironman, Schutt Offensive Player and ADT Co-Defensive Players of the Week, respectively, for Week 16 of the 2007 season. In addition to these three awards, the af2 is also highlighting the player who makes the best catch of the week. The Cutters Catch of the Week Award for Week 16 goes to Central Valley lineman DONYELL BOOKER.
Munson (5-11, 190, Upper Iowa), in his sixth af2 season, had a stellar all-around effort for Bakersfield in the team's Week 16 contest against Everett. Despite the Blitz's 49-46 defeat, Munson did all he could to help his team in the decision. The veteran two-way player from Upper Iowa made his presence felt on offense with three rushing touchdowns and threw an 8-yard TD pass late in the second quarter. He also caught five passes for 53 yards and amassed 166 all-purpose yards (91 kick return, 53 receiving, 21 rushing, 1 interception return). Munson was also an impact player on defense with 4.0 tackles and one interception, his 12th of the season. This is the second Ironman of the Week Award of his af2 career (Week 6, 2005). Munson leads the Blitz in tackles (49.5), interceptions (12 - 2nd in af2), pass breakups (15) and kick return yards (833). He also ranks second in the af2 in yards per kick return at 23.8. Johnson (6-2, 192, Georgia Southern) had a record-setting performance on Friday night for Mahoning Valley in the team's, 65-64, overtime victory against the Albany Conquest. The Thunder playmaker, in his third af2 season, set new team records for receptions (16), receiving yards (238), receiving touchdowns (7), total touchdowns (7) and points scored (42). His 238 yards receiving is the second-highest single game mark recorded in the af2 in 2007. In just four games played with Mahoning Valley, Johnson is third on the team with 12 receiving scores and has totaled 517 receiving yards (129.2 yards per game) on 37 catches. He earned American Conference All-af2 Second Team honors in 2005 with the Macon Knights. Pugh (6-1, 195, Clemson) had a strong night defensively in Week 16 for Manchester in the team's 49-46 home win over No. 1-ranked Wilkes-Barre/Scranton. The Manchester rookie from Clemson was a big reason why the Wolves handed the Pioneers their first loss of 2007 after 13 straight wins. Pugh made his presence felt with seven solo tackles, two forced fumbles and one pass breakup as Manchester's defense stopped Wilkes-Barre/Scranton's potent offense six times on the night. Pugh is currently second on the team in interceptions (4). He is also tied for second on the Wolves in pass breakups (8) and is third in total tackles (54.0). Midlam (5-11, 180, Ohio Northern) was an impact player on defense in Louisville's 54-42 Week 16 win against Quad City. The Fire rookie from Ohio Northern made quite an impression with 8.5 tackles, two interceptions and one pass breakup as Louisville overtook the Steamwheelers for first place in the Midwest Division. Midlam leads the team in tackles with 67.5 and ranks third on the squad in interceptions with four. Booker (6-2, 290, Fresno State), who is in his second af2 campaign, earned the Cutters Catch of the Week Award. His catch was quite impressive for a lineman as the 290-pounder from Fresno State leaped high in the air in the left corner of the end zone to snare a six-yard touchdown. The impressive play came in the third quarter of Central Valley's 56-52 win at Lubbock which clinched a playoff berth for the Coyotes. Booker, who caught two passes on the evening for 19 yards, has just six catches in 2007, four of which have gone for touchdowns. He also ranks second on the squad in sacks with 5.0 and has 17.0 total tackles overall, two forced fumbles, two fumble recoveries and a blocked kick.
INGOLD ONE WIN SHY TO TIE ALL-TIME WIN MARK: W-B/Scranton Head Coach RICH INGOLD has led the Pioneers to a 13-1 record in 2007. In the process, the veteran leader has moved up the all-time coaching wins list. Ingold currently has 56 all-time wins and stands just one victory away from tying the af2's all-time leader CHRIS SIEGFRIED (57). The only other active coach with 50 career wins is Manchester Head Coach BEN BENNETT, who is currently third on the all-time list with 54. Ingold became the fourth coach in league history to win 50 games in Week 8 at Tennessee Valley. He is currently the winningest active coach in the league. Bennett joined the 50-win club with a Week 9 win at Mahoning Valley.
Florida's KEVIN BOUIS became the newest member of the 40-career win club this past week with the Firecats' 55-44 road win at Alabama. Bouis, in just his third year as an af2 head coach, is the 11th coach in league history to win 40 or more games. Louisville's TOMMY JOHNSON became the tenth coach to hit 40 wins earlier this season and currently ranks tied for seventh on the all-time list with 46 victories.
TOP ALL-TIME COACHING VICTORIES
NAME WINS
1. Chris Siegfried 57
2. Rich Ingold* 56
3. Ben Bennett* 54
4. Kevin Guy 52
5. Bobby Humphrey 51
6. Danton Barto 49
7. Tommy Johnson* 46
Richard Davis 46
* denotes active coaches
SOUTH GEORGIA DEFENSE STIFLES TEXAS: The South Georgia Wildcats earned their 10th win of 2007 with a 47-3 home win against Texas in Week 16. The Wildcats defense put on a one-of-a-kind effort in the victory, limiting the Copperheads to just 11 yards of total offense, a number which shattered the af2 record for fewest yards allowed in a game. Texas rushed for negative three yards and passed for 14 to reach 11 total yards. The old mark for fewest yards allowed in one contest was 36 total yards. Quad City set the standard in a game against Iowa on April 21, 2001.
DORADOS SHATTER SACK RECORD: The Dorados defense has been a big factor in what's been a record-breaking season so far for Rio Grande Valley. The team has an af2 single-season record 58 sacks through 14 games (4.1 per game). The Dorados surpassed the previous af2 standard of 52 sacks (Carolina, 2001) in a season in Week 15 with six in a shutout win at Laredo. DL QUINTON STATON leads the team individually with a team-record and af2 season high 16.5 sacks. Teammate KEENAN WASHINGTON is third overall with 13.5 sacks.
BROWN SETS SINGLE SEASON TACKLE MARK: Florida DB LEVY BROWN set a new af2 record for tackles in a season in the Firecats' Week 16 road win at Alabama. Brown posted 10 tackles against the Steeldogs to up his season total to 126.0 overall. The former FAMU standout still has one regular season game left to play in Week 18 at Manchester. Former Wolves DB WILLIAM HAITH owned the previous af2 standard for most tackles in a season with 121.5 in 2005.
Arkansas' JASON SIMPSON also has plans for finishing the season with the league record for most tackles in a season. Simpson's 13 tackles in Week 16 gave him 120.5 through 14 games. Simpson and the Twisters have two games left to play (WK17 at Oklahoma City, WK18 vs. Amarillo).
TULSA HITS CENTURY MARK: The Tulsa Talons made history in Week 15 with a road win at Lubbock, recording their 100th all-time win in af2 play. The Talons are one of just four teams (Alabama, Arkansas, Quad City) that have been in the af2 for its entire eight-year existence. Tulsa (12-2) now has 101 total wins, 96 regular season wins plus five playoff wins. The Quad City Steamwheelers (95) are also approaching their 100th career win.
RICHEY FLYIN' HIGH FOR HAWKS: Everett standout receiver JOSH RICHEY added to his af2 record for most consecutive 100-yard receiving games with his 10th straight on Saturday in the team's 49-46 road win at Bakersfield. The second-year player from Northeastern State University (Okla.) caught five passes for 130 yards and four touchdowns against the Blitz. The former league record of eight consecutive 100-yard receiving games was set originally by Jacksonville's Anthony Bright in 2001. Quad City's Kris Peters equaled the mark in 2006. Richey's current 10-game streak began on May 6 with seven catches for 112 yards and a pair of scores in Everett's 2007 home debut, a 43-41 victory over Central Valley. He currently leads the af2 in receiving yards (1,712), receiving touchdowns (42), total touchdowns (42) and scoring (258 points).
W-B/SCRANTON WIN STREAK HALTED: The Wilkes-Barre/Scranton Pioneers (13-1) had their 13-game win streak halted in Week 16 with a 49-46 loss at Manchester. The Pioneers' 13-0 start is the third-best beginning to a season in league history, finishing behind only Quad City (16-0 start in 2000) and Tennessee Valley (14-0 start in 2003).
Below is a chart detailing the best starts in af2 history.
TEAM START SEASON
Quad City 16-0 2000
Tennessee Valley 14-0 2003
W-B/Scranton 13-0 2007
Augusta 7-0 2002
Richmond 7-0 2002
Tulsa 7-0 2007
* denotes active steaks
Of the top six starts in af2 history, however, only one team finished strong as well. The Quad City Steamwheelers ran the table in the league's inaugural 2000 season and won all 16 regular season games and three playoff games, culminating with an ArenaCup Championship. Wilkes-Barre/Scranton's fate, however, is yet to be determined.
SPEAKING OF WIN STREAKS...: Wilkes-Barre/Scranton and Rio Grande Valley have enjoyed two of the longest win steaks in af2 history this year. The Dorados win streak is still active at 11 straight games while the Pioneers saw their 13-game streak broken this past week at Manchester. Below is a chart detailing the most impressive win streaks in league history.
Most Consecutive Games Won (Regular Season & Playoffs)
24 Quad City, 19 games in 2000; 5 games in 2001
17 Quad City, 13 games in 2001; 4 games in 2002
14 Quad City, 14 games in 2003
14 Tennessee Valley, 2003
13 Wilkes-Barre/Scranton, 2007
11 Rio Grande Valley, 2007*
10 Three teams tied (MR: Manchester, 10 games in 2005)
* Still active
Most Consecutive Games Won, Regular Season
16 Quad City, 2000
14 Quad City, 2003
14 Tennessee Valley, 2003
13 Wilkes-Barre/Scranton, 2007
11 Rio Grande Valley, 2007*
10 Four teams tied (MR: Manchester, 2005)
* Still active
SEBASTIEN AND FORBES TIED IN CAREER INTERCEPTIONS: Veteran DB MATT FORBES of the Louisville Fire began the year tied for first on the all-time regular season interceptions list with 27. He moved into first place outright on the all-time list in Week 1 when he recorded his 28th career interception. Entering Week 10, Forbes held the all-time lead over another veteran DB ALLISTAIR SEBASTIEN, 29-28. Sebastien then recorded two interceptions on June 1 against Tulsa to take over the top spot, 30-29. Forbes evened the score the very next night with an interception in a home win against Green Bay. Sebastien regained the overall lead after recording his 31st career pick in the Wolves' Week 14 win against South Georgia. He currently has 32. Forbes tied Sebastien with his 32nd career interception in Week 16. Florida WR/DB BRENT BURNSIDE is tied for fourth overall with 25 career interceptions.
ALL-TIME REGULAR SEASON
INTERCEPTION LEADERS
NAME INTS
1. Allistair Sebastien* 32
2. Matt Forbes* 32
3. Arkee Thompson 27
4. Michael Brown 25
Brent Burnside* 25
* denotes active players
1,000 AND COUNTING; BENTON FIRST TO HIT MAGIC SCORING MARK: The af2's all-time leading scorer, Florida's MAGIC BENTON, became the first player in af2 history to record 1,000 career points in the team's Week 16 road win at Alabama. Benton began the night with 996 points and quickly set the milestone by scoring on Florida's opening drive. He finished the night with five receptions for 94 yards and a pair of touchdowns. In 15 games this year, Benton has caught 111 passes for 1,552 yards and 27 TDs. His 1,552 receiving yards rank fourth in the af2. Benton also holds all-time league records for receptions (578), receiving yards (7,683) and touchdown receptions (163). He is the only player to have played with the Firecats since their inaugural season in 2001, starting in Florida's first game. Behind Benton is Arkansas veteran WR/LB KEVIN WILLIAMS with 940 career points.
Rio Grande Valley WR/DB GEORGE WILLIAMS broke past 900 career points in Week 16 thanks to a three-score performance at Bossier-Shreveport. He is currently third overall with 908 points. Other active players who entered the 800-point club in 2007 are two teammates on Oklahoma City (JARRAIL JACKSON, 858; AL HUNT, 832) and Quad City's JACK WALKER, JR. (834). Below is a breakdown of the leading scorers in af2 history:
MOST POINTS SCORED, NON-KICKING, CAREER
PTS PLAYER YEARS PLAYED
1,008 Magic Benton* 2001-present
940 Kevin Williams* 2001-present
908 George Williams* 2001, 2003-present
858 Jarrail Jackson* 2000-01, 2005-present
834 Jack Walker, Jr.* 2002-03, 2005-present
832 Al Hunt* 2003-present
780 Mitch Allner 2000-04
756 Cainon Lamb 2002-05
738 Kevin Prentiss 2003-2006
* denotes active players
ALBANY TRIO CATCHES RECEIVING MARK: Albany receivers BAKARI BROWN, ANTWUN WILLIAMS and CHRIS CURD became the fourth threesome of receivers on the same team to each record 1,000 receiving yards in a season. Brown leads the group with 1,382 yards, Williams has 1,117 and Curd is third at 1,047. This season a number of other receiving threesomes have a shot at recording 1,000 yards receiving in the same season. Florida (Magic Benton, Chris McKinney, Ethenic Sands) and South Georgia (Chavis McCollister, James Robinson, Scott Cloman) likely have the next group of receivers to join the club.
The following is a list of all four threesomes to record 1,000 yards receiving in a season.
Albany (2007) - Bakari Brown, Antwun Williams, Chris Curd
Quad City (2006) - Kris Peters, Tim Dodge, Jack Walker, Jr.
Oklahoma City (2004) - Kris Peters, Al Hunt, Timon Marshall
Quad City (2003) - Tim Dodge, Jeff Hewitt, Ira Gooch
POSTSEASON APPEARANCES: The Tulsa Talons officially clinched their eighth straight trip to the af2 playoffs in Week 14 despite a road loss at Central Division rival Arkansas. Tulsa's eight playoff appearances are the most in league history. Florida secured its sixth straight trip to the postseason with a Week 14 win at Oklahoma City. The Firecats rank second overall in playoff appearances. Quad City and Tennessee Valley are tied for the third most postseason appearances in league history with five. The Talons are one of four teams (Arkansas, Alabama, Quad City) that have been a part of the af2 since the league's inception in 2000.
MOST PLAYOFF APPEARANCES, ALL-TIME
TEAM APPEARANCES
TULSA 8
FLORIDA 6
QUAD CITY 5
TENNESSEE VALLEY 5
MACON 4
PLAYOFF SCENARIOS FOR WEEK 17
American Conference
Green Bay can clinch a playoff spot with a win
Louisville can clinch a playoff spot with a win
Manchester can clinch a playoff spot with a win
Quad City can clinch a playoff spot with a win
Tri-Cities can clinch a playoff spot with a win
National Conference
Oklahoma City can clinch a playoff spot with a win and a loss by ALA or LUB
Tulsa can clinch the Central Division and at least one home playoff game with a win or an ARK loss
IF THE SEASON ENDED TODAY - af2 PLAYOFF PICTURE: Sixteen teams qualify for the playoffs, eight from each conference (American and National). The eight qualifying teams in each conference consist of the three division champions and five Wild Cards, determined by best overall record. Seeding in each conference is based on overall record, with the top three seeds in each conference reserved for the division champions, regardless of record. In the First Round (August 3-5), the first three seeds in each conference are the three division winners. The next five teams are seeded by next best five overall records. Teams ranked 1-4 earn home playoff games with 1 hosting 8, 2 hosting 7, 3 hosting 6 and 4 hosting 5. In the Second Round (August 10-12), the winner of the 1-8 game plays the winner of the 4-5 game. The winner of the 2-7 game plays the winner of the 3-6 game. The home team is decided by the team with the higher seed. The winners of the Second Round will meet for the Conference Championships on the weekend of August 17-19. The team with the better overall record hosts the Conference Championship game. The winners of the Conference Championships face off in the 2007 ArenaCup on Saturday, August 25 at the CenturyTel Center in Bossier City, La.
American Conference Standings
1. W-B/Scranton (13-1) - xy - Clinched East Division and No. 1 seed
2. Spokane (10-4) - y - Current West Division Leader
3. Louisville (8-6) - Current Midwest Division Leader - owns HTH advantage over GBB and QCS
4. Central Valley (9-5) - y
5. Manchester (8-6) - Owns SOS advantage over GBB, QCS and TRI
6. Green Bay (8-6) - Owns better win % in common games over QCS and TRI (MVT)
7. Quad City (8-6) - Owns better win % in common games over TRI (BOI, EVE, GBB, MVT, SPK)
8. Tri-Cities (8-6)
----------------------------------------------------
9. Mahoning Valley (6-8) - Owns better win % in common games over BOI and STK (TRI)
10. Stockton (6-8) - Owns point differential advantage in HTH meetings over BOI (24-12)
11. Boise (6-8)
----------------------------------------------------
12. Bakersfield (5-9)
13. Albany (5-9)
14. Everett (5-9)
15. Fort Wayne (5-10)
16. Cincinnati (1-13)
NATIONAL CONFERENCE STANDINGS
1. Rio Grande Valley (13-1) - xy - Clinched Southwest Division
2. Tulsa (12-2) - y - Current Central Division Leader
3. Florida (11-4) - y - Current South Division Leader
4. South Georgia (10-4) - y - Owns HTH advantage over ARK and BSB
5. Bossier-Shreveport (10-4) - y - Owns point differential advantage in HTH meetings over ARK (24-14)
6. Arkansas (10-4) - y
7. Oklahoma City (7-7)
8. Tennessee Valley (6-8) - Owns SOS advantage over LUB
----------------------------------------------------
9. Lubbock (6-8)
10. Alabama (5-9)
11. Corpus Christi (4-10)
----------------------------------------------------
12. Amarillo (3-11)
13. Texas (2-12)
14. Laredo (1-13)
x - clinched division championship, y - clinched playoff spot
*HTH = Head-to-head; SOS = Strength of schedule
• Discuss this story on the arenafootball2 message board...


arenafootball2 Stories from July 19, 2007
The opinions expressed in this release are those of the organization issuing it, and do not necessarily reflect the thoughts or opinions of OurSports Central or its staff.