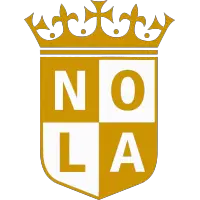 A Letter from Coach Nate
July 22, 2021 - Major League Rugby (MLR) - NOLA Gold News Release



Dear NOLA Gold Supporters,
Thank you to everyone who supported us this season, whether at our amazing home, The Gold Mine on Airline, or from afar. We truly felt you ALL cheering for us throughout the whole season. During the good times, we felt you celebrating with us. Through the tough times, we could feel your hearts break as ours did too. Above all, your belief in us allowed the Gold to push through even the most difficult of circumstances.
You truly are the best fans in the MLR and everything we could hope for. The feeling we get running out of the tunnel in front of you each and every home game is indescribable and something none of us will ever forget. To have the opportunity to do something we truly love in front of you is a privilege that we will never take for granted. Making you all proud and doing everything we can to represent the NOLA Gold Jersey and the city of New Orleans drives us in tight games because we know you all have our backs.
The City of New Orleans is a special place full of culture, fun, and excitement. But it is also full of working-class, down-to-earth, and amazing people. We are all proud to call New Orleans our home, and we hope to make you all proud by paying you back for your tremendous support.
When we are in places like Seattle and the fans are chanting "Seawall" over and over, we always remember you filling up the Gold Mine on Airline with shouts of "NOLA, NOLA, NOLA." You all do this for us until you have no voice and you're red in the face. We couldn't be any more grateful for having the loudest and most energetic fans in the league. We are all in, and we can't wait for whatever comes our way next season. We know you all have our backs, and I promise we won't forget that.
On a Personal Note:
I can't thank everyone enough for your support. I'm so proud that I get to call myself Head Coach of such an amazing franchise, your NOLA Gold. It's something I don't take lightly or for granted. I work tirelessly for you all to be proud to tell others you are NOLA Gold supporters. Nothing makes me happier than to see the stands full and the joy in all of your eyes when we make you proud.
Our fearless and unbelievable leader/owner Tim Falcon took a chance on me four years ago. My dream for as long as I can remember was to be a professional rugby coach. He gave me an opportunity to literally live my dreams. My wife and four daughters all jumped on board, and we couldn't be happier with our decision. It's a chance we are so unbelievably happy we took.
We will continue to work, improve, and get you all what the NOLA Gold deserves, an MLR Championship! I'm honored, humbled, and truly blessed by God for this opportunity that I have to wake up every morning with the hope of making you all proud. I genuinely believe that you all would outwork, out party, and out cheer any fan base in any sport in any country in the world.
The Men that I'm privileged to coach every day and I appreciate and love y'all!
Geaux Gold!
Nate Osborne
• Discuss this story on the Major League Rugby message board...


Major League Rugby Stories from July 22, 2021
The opinions expressed in this release are those of the organization issuing it, and do not necessarily reflect the thoughts or opinions of OurSports Central or its staff.