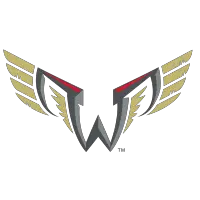 2022 NLL Expansion Draft Preview
July 1, 2022 - National Lacrosse League (NLL) - Philadelphia Wings News Release



On July 7th, the Las Vegas Desert Dogs will be taking one step closer to hitting the floor as the NLL's 15th franchise by making their selections in the 2022 NLL Expansion Draft. Vegas will be selecting one player from each of the other 14 teams' unprotected lists to create their inaugural roster. Each NLL team has created and submitted a Protected List comprised of players that the Desert Dogs are unable to select.
Teams had two options when creating their protected lists: Option A, which was to protect five offensive players, five defensive players and one goalie, or Option B, which was to protect four offensive players, seven defensive players and one goalie.
Wings General Manager & Head Coach Paul Day and Assistant General Manager Landon Miller ultimately decided to go with Option A and submitted the following as their protected roster:
Offensive players: Matt Rambo, Kyle Jackson, Blaze Riorden, Ben McIntosh, Sam LeClair
Defensive players: Kiel Matisz, Trevor Baptiste, Alex Pace, Steph Charbonneau, Ryan Wagner
Goalie: Zach Higgins
The rest of the Wings roster will be unprotected and can be selected by the Desert Dogs. Understandably, fans were shocked to see some veterans like Kevin Crowley, Corey Small, Cory Vitarelli, and Ian Llord left unprotected. With that in mind, it's worth noting that each of these players satisfy two significant bits of criteria.
As Unrestricted Free Agents aged 34 or older by 12/31/2022, these players have full autonomy of where they choose to play this coming season. What this means in terms of the expansion draft is that the Wings are taking a calculated risk with each of them. Should Las Vegas select one of the players, they only have until August 1 of this summer to agree to terms with the selected player, which is the start of the free agency signing period. So while one or more of these players may still be in the Wings' plans for next season, the team is taking a calculated risk that even if one of these players is selected, he would choose to test the market before deciding on where to play next season. This also raises the risk for the Desert Dogs who could potentially waste a valuable selection on a player who ultimately chooses to play elsewhere.
"Determining protected rosters is always challenging especially with a locker room as close as ours," said Wings Head Coach and General Manager Paul Day. "These decisions are never easy, however, expansion is great for the league and entering the Las Vegas market is exciting for all of us. Regardless of who is selected, we are excited to construct our roster as we look to build on last season's success."
Now for my prediction: I expect the Desert Dogs to take a more direct approach and select a player who already under contract, or doesn't have the negotiating power that some older veteran players have. This way the player they select would be more likely to see the floor come December. Notable unprotected Wings that fall in this category include Alex Crepinsek, John Ranagan, Jackson Suboch, or perhaps even players who hasn't seen the floor yet like Hunter Lemieux. But whatever happens, I expect the Wings to be ready to hit the ground running at the start of the 2022-2023 season.
• Discuss this story on the National Lacrosse League message board...


National Lacrosse League Stories from July 1, 2022
The opinions expressed in this release are those of the organization issuing it, and do not necessarily reflect the thoughts or opinions of OurSports Central or its staff.