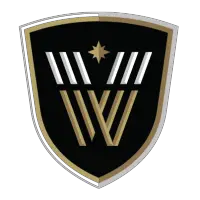 Warriors Options at #3 Pick
August 14, 2020 - National Lacrosse League (NLL) - Vancouver Warriors News Release



The draft cupboards were not fruitful when CSE purchased the Vancouver Warriors and brought the NLL back downtown. 6 years' worth of first round picks had been traded away by the previous regime but with the talent available on September 17th, GM Dan Richardson has a great chance to land a player that will make an impact for years to come. Richardson's Warriors hold the 3rd overall pick at the NLL Draft, the franchise's first pick in the first round since taking Cody Bremner 8th overall in 2013.
This is an important pick for the team, and the #3 spot over the past decade and change has yielded some phenomenal talent.
Most recently, the New England Blackwolves took Rookie of the Year candidate Andrew Kew third in 2019, the Roughnecks picked Zach Currier third in 2017 and the Colorado Mammoth selected Dillon Ward third in 2013.
Other notable three hole studs include Jesse King (2015), Kiel Matisz (2012), Curtis Dickson (2010), Zack Greer (2009) and Rhys Duch (2008).
This year's draft has the generational Jeff Teat as the lacrosse world's slam dunk #1 pick going to the New York Riptide, unless there's an earth shattering trade and he goes to another team, he's still going #1. The Rochester Knighthawks pick second overall and are a real wild card at this point. With a top heavy class of 2020, we do know there will be some franchise building cornerstones still sitting at third for Vancouver to pick from. Here are some of the best bets.
Reid Bowering, Defense, BCJALL, Drexel
Reid Bowering finished his Junior A career with three Reginald "Pop" Phillips Memorial Awards as the BCJALL's Best Defensive Player, and two Minto Cup Championships with his powerhouse Coquitlam Adanacs. The 6'0", 190-pounder also spent his springs as a goal scoring attackman at Drexel University - a freakish lacrosse anomaly that really hasn't been done since Saskatchewan's Mike Messenger was drafted, you guessed it, third overall from Coquitlam in 2016.
Swiss Army Knives wish they brought as many options to the table as Bowering. While being BC's top defender, on BC's top junior team, Bowering chipped in 69 points in 47 games all while taking just 16 PIMS over five regular seasons. Faceoff team, short man, chasing loosies, Bowering is a weapon all over the turf.
"We joke about it in practice - if we do any kind of drill where there's a ground ball and Reid doesn't get it, we wonder what's wrong, or he's not there," said Brian Voelker - Head Coach at Drexel.
In addition to his transition skills, one of Bowering's biggest strengths is his leadership ability. A three year captain with the Junior Adanacs, smart players who play with composure and don't make many mistakes are always welcome on any team.
"He's the total package," said Voelker. "Effort, enthusiasm, game sense, great off the ground, and he has better vision than people give him credit for."
The Warriors have holes to fill on both O and D and Bowering would be a great foundation piece to build around. The type of player every team needs on their roster.
Tre Leclaire, Forward, BCJALL, Ohio State
Tre Leclaire has been a grown man since he smashed into the BCJALL at 17 years old and finished top three in the league in goals (40), assists (54) and points (94). Committed to another season at Ohio State, the 6'2", 211 pound right hander will likely leave the Horseshoe as the Buckeye's all-time leader in goals, with apologies to current Warrior Logan Schuss. Tre has 135 and counting, Logan holds the record with 146.
Leclaire's most impressive attribute is his outside shooting ability. He possesses an absolute cannon, and has the physical power to create his own space for room to shoot with his bull dodging. Some players get by on sheer size and athleticism, Leclaire also possess the ego-less ability to find open players, excel in the two-man game, and set his teammates up for success as well.
According to Warren Goss - GM of the Junior Salmonbellies, "Tre is certainly a generational talent who is both physically and mentally ready for the NLL. He's a quiet leader in the room but a strong vocal leader on the floor."
Consistently drawing top defenders whether in junior, college or the world championships, Leclaire has had just about everything thrown at him over the past 5 years and has still found ways to produce at every level.
Hailing from Surrey, an athletic specimen with his goal scoring ability and IQ might be too tempting to pass up if still available at three.
Ryan Smith, Forward, OJALL, Robert Morris
Another monster of a right handed O talent that could be available is the 6'2", 220 pound Ryan Smith. His slick stick led the OJALL with 52 goals in his final year of junior with Burlington, and trailed only Teat with his 101 points.
Starting his junior career at the 'C' level in Ontario before moving up to the Oakville Junior B Buzz and finally landing with the Junior A Chiefs, Smith has learned and improved at every level - a coach's dream.
NLL veteran Dan MacRae coached Smith in Burlington and thinks in a Teat-less draft, Smith would be a number one pick. "He hasn't even hit his ceiling yet of what he can do," said MacRae. "He gets better every year. If he misses a shot, he comes to the bench and asks questions about how to score next time."
Heading to a fifth college season at RMU, the school responsible for churning out more NLL players than any in the NCAA (including Warrior James Rahe), Smith has become a strong body that is tough to knock off his line toward the goal. He also developed a great strip check on the fore-check that the best O guys possess.
If the Warriors really want to flip the script on draft history, going after an Ontario junior would really set a tone that this is a different regime that only has to be loyal to trying to win. Pairing up with another newly acquired Ontario product in Kyle Killen could be a scary proposition as Smith bangs and muscles his way inside to compliment Killen's shooting. He also has a mean twister in his arsenal that MacRae claims he taught him, but do we believe him?
Jeff Henrick, Defense, OJALL, Ohio State
Historic franchises and big games are Jeff Henrick's favourite things.
Hill Academy ïƒ  Orangeville Junior A Northmen ïƒ U-19 Team Canada at the '16 World Field Lacrosse Championships ïƒ  Minto Cup Finalist ïƒ  Ohio State Buckeye ïƒ  New Westminster Salmonbellies, WLA.
If its pure old fashioned solid Canadian defense the Warriors are looking for, the 5'11" 190lbs Orangeville native has brought his compete and contributed everywhere he's played. Dawning all of those historic jerseys means Henrick has had the best coaching (Brodie Merrill, Bruce Codd, Matt Brown, Nick Meyers) and played with the top talent since he was a teen - deep lacrosse pedigree. He's been a leader everywhere, including wearing a letter at Ohio State where he's the school's active leader in caused turnovers.
Lured west to play for the Salmonbellies in the WLA last summer, Henrick has now felt the pace and force of the world's best offensive talents and held his own helping the 'Bellies allow less than 9 goals per game.
"His athleticism is what stood of for me when I played with him," said Warrior's D Coach Curtis Hodgson who also suited up for the 'Bellies last summer. "He can play a defensive system and can move the ball up the floor while being a scoring threat consistently. He has a high ceiling for the NLL."
A young competitive, athletic, loose ball fanatic would fit great into a Warriors defense that wants youth, speed and transition out of the back gate.
The 2020 NLL Entry Draft will be held virtually on September 17th at 4:00 PT on B/R Live, YouTube and Facebook.
• Discuss this story on the National Lacrosse League message board...


National Lacrosse League Stories from August 14, 2020
The opinions expressed in this release are those of the organization issuing it, and do not necessarily reflect the thoughts or opinions of OurSports Central or its staff.