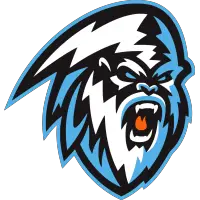 Veteran Orzeck Takes Step Up
March 8, 2021 - Western Hockey League (WHL) - Winnipeg Ice News Release



The Winnipeg ICE roster is 26-players strong in the Hub Centre of Regina.
That's more than two dozen athletes working together to help the ICE improve and win hockey games.
It's also 26 individuals on their own hockey journeys.
2005-born Zach Benson is getting his first taste of the Western Hockey League, while a player like Jackson Leppard is in his final season of eligibility and hoping to catch the eye of the pro scouts.
This season defenceman Nolan Orzeck's path involves taking on a bigger role as part of the club's top defence-pairing alongside Carson Lambos.
For the guy the boys call 'Orz' part of that assignment involves being a leader.
"It's good. Ever since I was 16, just watching the 19 and 20-year-old d-men, how they operated on and off the ice, I think I've brought that this year," said Orzeck fresh off an intense practice at the Brandt Centre Sunday afternoon. "Just talking to the younger guys and bringing lots of energy to practice and (while) at the rink."
That's the type of influence the ICE are looking for from a player entering his third full season, a veteran of 123 WHL games.
LINKING WITH LAMBO
Nolan Orzeck's experience, and right-shot, make him a good fit to team up with Lambos.
And, three days into training camp the duo is already coming together.
"Carson's a really good d-man. Last year I got to watch him. He's a great player, he's a great d-man," said Orzeck of the Winnipegger with an 'A' ranking from NHL Central Scouting. "Just to play with him, we feed off each other. He likes to join the rush. I like to join the rush. So, it'll be good. It'll be lots of fun."
Nolan had a career-best 18 points in 61 games last season eating up plenty of minutes, while Lambos produced 32 points in 57 outings.
No wonder the elder statesmen of the pairing is expecting plenty of fun.
That said, gelling is a process, and communication is central to that process, according to Orzeck.
"First of all, getting a feel of how he plays the game and how I play the game and just keep talking out there so it makes it a lot easier for us to get in and out of the zone," explained Nolan about how conversations build connections. "Off-ice is good too. We sit beside each other in the room so we're always talking. Off-the-ice, whether it's at the dinner table talking about stuff other than hockey, that's always good too."
HOME IN THE HUB
Time away from the rink means time back at the dorms on the campus of the University of Regina, and just like each athlete is on their own journey, each one has a room to make their own.
So, what's the wily veteran from Calgary do to make his Hub haven feel friendly?
"(I) Hung up a couple jerseys. I got my Drew Doughty jersey hung up there, a LeBron James jersey too," said Orzeck before adding a finishing touch that tells you a little bit more about his personality. "And, then I knew Pedey (Owen Pederson) was going to be in my dorm - and I know he's a huge Oilers' fan - so I made sure to bring a Flames' one with me."
Hilarious!
And fitting too, for a guy who seems comfortable at the rink, and away from it, as he steps into a bigger role for the ICE.
For exclusive offers on future Winnipeg ICE Tickets, retail from ICE Gear and much more, join our exclusive ICE Breaker Newsletter.
Get access to every WHL game this season with WHL Live on CHL TV. Head over to watch.CHL.ca on your web browser, selecting your package and downloading the brand-new app on your preferred device.
Images from this story
• Discuss this story on the Western Hockey League message board...


Western Hockey League Stories from March 8, 2021
The opinions expressed in this release are those of the organization issuing it, and do not necessarily reflect the thoughts or opinions of OurSports Central or its staff.