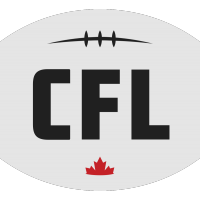 Top CFL Prospects Heading into 2009 CFL Canadian Draft
April 28, 2009 - Canadian Football League (CFL) News Release



Toronto, ON - (April 28, 2009) - Alberta offensive lineman Simeon Rottier continues to be the top ranked CIS player heading into the 2009 Canadian Draft this Saturday, May 2. The first two rounds will be broadcast live on TSN beginning at 11:00am ET and fans can follow the final four rounds through real-time updates on CFL.ca.
The Hamilton Tiger-Cats currently have the first and third overall selections in the draft and the Toronto Argonauts hold the second overall pick. Click here for the full draft selection order.
The CFL Scouting Bureau ranks the top players in the CIS that are eligible for the upcoming CFL Canadian Draft. The top 15 ranked players are listed below.
In this edition, the CFL Scouting Bureau also ranked the top five Canadians playing in the NCAA who are eligible.
Topping that list is defensive back Eric Fraser from Central Michigan. Fraser is a red shirt junior and has one year of NCAA eligibility remaining. If selected in this year's Draft, Fraser could still return to play in the NCAA for his final year, while his CFL rights would remain with the team that drafted him.
The CFL's Amateur Scouting Bureau is comprised of CFL scouts, player personnel directors and general managers from the league's eight teams.
Top Fifteen List of CIS Players [last ranking]
1. Simeon Rottier (OL) - Alberta [1]
2. Jamall Lee (RB) - Bishop's [2]
3. Étienne Légaré (DL) - Laval [4]
4. Matt Carter (SB) - Acadia [8]
5. Dylan Steenbergen (OL) - Calgary [9]
6. Matt Morencie (OL) - Windsor [3]
7. Dee Sterling (DL) - Queen's [-]
8. Tamon George (DB) - Regina [13]
9. Matt Morris (DB) - Toronto [-]
10. James Yurichuk (LB) - Bishop's [-]
11. Scott McHenry (SB) - Saskatchewan [6]
12. J. Pierre-Etienne (DL) - Montreal [-]
13. Steve Myddelton (OL) - St. Francis Xavier [7]
14. Mike Cornell (LB) - Ottawa [11]
15. Stan Van Sichem (DL) - Regina [-]
Top Five List of NCAA Players
1. Eric Fraser (DB) - Central Michigan
2. Tristan Black (LB) - Wayne State
3. Matt Lambros (WR) - Liberty
4. Tang Bacheyie (DB) - Kansas
5. Eric Lee (RB) - Weber State
For more detailed information on the players, please click here. (http://www.cfl.ca/page/cfl_scouting_april_2009)
• Discuss this story on the Canadian Football League message board...


Canadian Football League Stories from April 28, 2009
The opinions expressed in this release are those of the organization issuing it, and do not necessarily reflect the thoughts or opinions of OurSports Central or its staff.