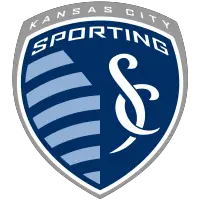 Sporting Strikes Early in 2-0 Win over Chicago
September 12, 2021 - Major League Soccer (MLS) - Sporting Kansas City News Release



Children's Mercy Park debutant Jose Mauri and captain Johnny Russell struck inside the first six minutes as Sporting Kansas City (12-5-7, 43 points) reclaimed second place in the Western Conference with a 2-0 home win over Chicago Fire FC (6-12-5, 23 points).
Mauri opened his MLS scoring account in the fourth minute, capitalizing on a costly error from Chicago goalkeeper Bobby Shuttleworth, and Russell doubled his team's advantage two minutes later to give Sporting its fastest two goals in club regular season history.
The comprehensive result vaults Sporting from third to second in the Western Conference table, two points behind leaders Seattle Sounders FC, while Chicago drops to 12th in the East with losses in each of its last six trips to Children's Mercy Park since 2017. Sporting goalkeeper Tim Melia notably reached the 10-win threshold for the seventh consecutive regular season, tied for the longest such streak in MLS history, by posting his sixth shutout of 2021 and the club's first clean sheet on home soil since May 16.
Riding newfound momentum, Sporting can jump atop the West on Wednesday when regional rivals Minnesota United FC (8-7-7, 31 points) visit Children's Mercy Park for a 7:30 p.m. CT kickoff. Tickets for the pivotal matchup are available at SeatGeek.com with live coverage on Bally Sports Kansas City Plus, Bally Sports Midwest Plus, BallySports.com and the Bally Sports app.
Sporting's lineup was bolstered by the return of two international players as forward Daniel Salloi and midfielder Gadi Kinda returned from their European stints with Hungary and Israel, respectively. They accounted for the two changes to Manager Peter Vermes' lineup from a road loss to Los Angeles FC last Friday as winger Khiry Shelton moved to the bench and Roger Espinoza served a red card suspension.
The hosts landed two haymakers in the early stages, but not before surviving a scare in the third minute when Chicago's Fabian Herbers sent a bouncing header narrowly wide of the post.
Mauri effectively turned the game on its head, receiving a pass from Remi Walter unleashing a low drive from 23 yards that snuck fortuitously between the legs of Shuttleworth and nestled into the back of the net. The Argentine-Italian bagged his first MLS goal on the play, while Walter tallied his first assist for the club as Sporting extended their team-record home scoring streak to 27 regular season matches.
Chicago had barely recovered from falling behind when Russell, logging his 100th regular season appearance in Sporting blue, added to the scoreline. With six minutes on the clock, Salloi galloped down the left flank and saw his left-footed effort saved by Shuttleworth, but Sporting's captain was on hand to steer home the rebound with the simplest of finishes for his fifth goal of the season. The two goals by the 5:40 mark of the first half were Kansas City's quickest in an MLS regular season match, outpacing the opening two goals of a 4-2 victory at D.C. United on April 14, 2007.
Brimming with confidence, Sporting threatened again in the 12th minute when Kinda drive at the heart of the Chicago defense and the ball ricocheted to Pulido, whose shot was blocked by Shuttleworth. Pulido would go agonizingly close once more with five minutes remaining in the opening stanza, uncorking a 22-yard piledriver that pinged off the inside of the left post.
The Fire weren't without a few dangerous looks of their own in the first period, as Robert Beric nodded marginally wide off an Alvaro Medran cross in the 34th minute. Head coach Raphael Wicky's side improved after the break, as well, and Chicago were unfortunate not to grab a goal back in the 58th minute when Luka Stojanovic rattled the crossbar on a sweetly struck half volley at the top of the box. The woodwork spared Sporting's blushes again six minutes later, with Herbers blasting a long-range shot off the top of the frame.
Sporting held Chicago without a shot on target until the 75th minute. Melia raced off his line to leap and block a chipped attempt from Chinonso Offor, then smothered a pair of speculative shots from Herbers and Federico Navarro.
QUOTES
Sporting Kansas City Manager Peter Vermes
On Jose Mauri's performance...
He's done some really good stuff. I'm happy for him that he gets the goal. I know that it was kind of a routine deal. People make mistakes. If you don't shoot, you don't score. He got the first one for us and that was a big part of today's theme: getting the first goal and getting the first goal early. Him doing that for us was good and good for him. For the majority of the game, he played very, very well. He helped us in a lot of little situations. He's got good instincts to close guys down when they're turning. All good steps in the right direction.
On the status of Alan Pulido...
It was just more of a knock than anything else. He's put in a lot of running and a lot of work into the last two games. I think he'll be okay.
On getting a home win...
We always want to win at home. There have been some good games, but we just haven't been able to find the game-winner. Today, it was an important thing for us to get the first goal because we wanted to be out in front and let the other team have to chase the game a little bit and put them under pressure and hopefully create some other things. We gave up a few chances today. That part I didn't like but we also created a lot of other chances. We probably could have scored quite a few more goals. All in all, a good day (with) three points. It's good to get that, especially with where things are right now in the table and also the game here this Wednesday with Minnesota.
On playing Jose Mauri in the holding midfield role...
I think Remi (Walter) has grown into that position, but Mauri doesn't have the fitness for the eight. He just doesn't have it. And he's probably more of a six/eight than an eight/six. Remi is probably more an eight/six than the other way around.
On the team bouncing back from losses with wins this year...
That's what it really comes down to is mentality. It's a great commitment within the group to be able to turnaround and come back from something like that. There's a lot of times in this league if you watch teams, they'll be doing really well. Game after game, they're doing well. And then all of a sudden, they lose (multiple games). They're riding the wave as long as they can and then they kind of fall off it and it takes them a little while to get back on it. The guys have done a really good job of turning that back around again for the next game. From that point of view, it's been really good.
Sporting Kansas City goalkeeper Tim Melia
On producing a complete performance and recording a shutout...
Yeah for me the most important thing is just the response. To go into LAFC and collectively have a poor performance all around - and then to come home where we haven't been performing, we haven't been scoring as many as goals as we'd like, we've been giving up too many - and to jump on them really early, I think that shows tremendous growth and tremendous confidence of our group to respond like that after a tough result.
On Chicago's chances throughout the game...
I think towards the end of the game, the game slowed down a lot, it lost its juice from both teams. When you're up 2-0 and you can squeak out - call them what they are - lucky crossbars, we're on the fortunate side of it, it is what it is, it doesn't make a difference, they didn't score. We got the shutout, great response, good overall performance. I thought the adjustment we made from the first half to the second half, dropping Mauri a little deeper, we knew we were going to give them that space 35 yards out and they were going to connect a little bit more and have those shots, it's something that we were comfortable with.
On Jose Mauri's performance...
I'm excited about him. From what I understand, he had a very long period of time without playing and we literally just threw him into a game. So I think he needs months to get acclimated, I think even as a foreign player coming over here it takes six months to get acclimated to the league and then also add in the fact that he's probably had an extended period of time where he hasn't been playing, I think his response in the first game, the things he does for our team, the way he wants to possess the ball, he's got a very good right foot, he's got a very good left foot, all those things are positive things and he's only going to get better.
On the consistency to post the best goalkeeping stats in the league since he became a starter for Sporting KC and what that says about his skill set...
Being fortunate to be on a very good team and being fortunate to be on a team that commits to a system. We have a very specific style that we're going to play and we have a very compact defensive system and I'm just a benefactor of that system and club.
Sporting Kansas City forward Johnny Russell
On the importance of scoring early...
It's massive, especially with our recent form at home, we've been allowing teams to get the first goal and we're having to claw our way back and we've dropped too many points here. It's not good enough when we set the standards that we do. We came out in the right way, we got the first goal, bit of luck behind it, and the second one is great play down the left hand side and obviously by Daniel (Salloi), forces the 'keeper into a low save, he's done the right thing going across goal and the 'keeper's not able to get enough on it and luckily for me I beat Alan (Pulido) in the foot race to get there. It's a good one for me to get the goal, but especially with the home games we've got coming up it's about taking maximum points here.
On if his experience with Sporting KC and in MLS has met or exceeded his expectations since arriving in 2018 on the night he made his 100th MLS regular-season appearance...
Definitely exceeded expectations. I spoke so much about it, I came here for a change, to get a little bit of a spark back in my game that I felt was missing. I just wasn't enjoying myself playing. Coming here has given me that, I've had an amazing four years here and getting to 100 games - it's a privilege to play that many games here. It definitely exceeded my expectations, you never quite know coming into a league that you don't really know an awful lot - obviously I watched it, but until you actually come and play and test yourself in it - and even since I came in '18, I feel like the league has grown in standard every year. This has probably been the best year, you look at the quality of players, the quality of teams throughout the league and it's constantly growing. It's exciting times to be a part of it.
On having a statement response following last Friday's loss to LAFC...
That was in our mind, that was a freak result. Anyone that's watched us know that isn't us. I said it after the game, that was probably the lowest I've felt since I've been here after a game. It was a freak result, we know that one game wasn't going to define our season - as tough as it was to take - this week was all about getting back to what we do, get everyone's head right and focused on this game. I think we showed the way we came out that there was no hangover from last week.
On Jose Mauri's performance...
He's been great. Obviously he's not had a lot of training time, not a lot of time to get him integrated. He's fit straight into the system, I think everyone can see the tenacity that he's got, the quality that he's got when he's on the ball as well. I'm sure the fitter we get him then he's going to be a key part of our team moving forward. We've got so much depth in that area now as well, we've got so many quality players who can play in that position. We're really overloaded in the middle so it's nice to see him coming in, he's done well tonight and obviously getting the goal as well - that will do him the world of good.
Sporting back home Wednesday to host Minnesota United FC
2021 MLS Regular Season | Match 24
Children's Mercy Park | Kansas City, Kansas
Attendance: 18,467
Weather: 81 degrees and sunny
Score 1 2 F
Sporting Kansas City (12-5-7, 43 points) 2 0 2
Chicago Fire FC (6-12-5, 23 points) 0 0 0
Sporting Kansas City: Tim Melia; Graham Zusi, Ilie Sanchez, Andreu Fontas, Luis Martins; Jose Mauri (Khiry Shelton 78'), Gadi Kinda, Remi Walter; Johnny Russell (C), Alan Pulido (Cam Duke 85'), Daniel Salloi
Subs Not Used: John Pulskamp, Amadou Dia, Roberto Puncec, Kaveh Rad, Grayson Barber, Wilson Harris
Chicago Fire FC: Bobby Shuttleworth; Boris Sekulic (Jhon Espinoza 46'), Jonathan Bornstein (C), Miguel Navarro, Mauricio Pineda (Federico Navarro 46'), Carlos Terran; Luka Stojanovic, Alvaro Medran, Fabian Herbers, Stanislav Ivanov (Ignacio Aliseda 70'); Robert Beric (Chinonso Offor 46')
Subs Not Used: Gabriel Slonina, Johan Kappelhof, Wyatt Omsberg, Javier Casas, Elliot Collier
Scoring Summary:
SKC -- Jose Mauri 1 (Remi Walter 1) 4'
SKC -- Johnny Russell 5 (unassisted) 6'
Misconduct Summary:
CHI -- Luka Stojanovic (yellow card; unsporting behavior) 32'
CHI -- Federico Navarro (yellow card; unsporting behavior) 53'
CHI -- Miguel Navarro (yellow card; unsporting behavior) 68'
Stat SKC CHI
Shots 16 13
Shots on Goal 6 3
Saves 3 4
Fouls 8 14
Offsides 2 4
Corner Kicks 7 2
Referee: Jon Freemon
Assistant Referee: Cameron Blanchard
Assistant Referee: Brian Poeschel
Fourth Official: Chris Ruska
VAR: Chico Grajeda
AVAR: Jonathan Johnson
• Discuss this story on the Major League Soccer message board...


Major League Soccer Stories from September 12, 2021
The opinions expressed in this release are those of the organization issuing it, and do not necessarily reflect the thoughts or opinions of OurSports Central or its staff.
Other Recent Sporting Kansas City Stories