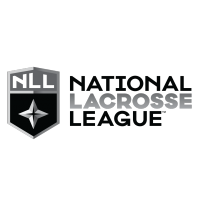 Rock's Stephan Leblanc Named 2010 Rookie of the Year
May 13, 2010 - National Lacrosse League (NLL) News Release



The National Lacrosse League has announced that Toronto Rock forward Stephan Leblanc has won the Rookie of the Year Award for the 2010 season.
Leblanc was instrumental in helping the Rock go 9-7 in the regular season and reach the playoffs just one year after finishing out of the postseason with a 6-10 record. The 11th overall pick out of Queens University in the 2009 Entry Draft finished with 36 goals and 46 assists (82 points), leading all rookies in goals in the process. He captured Rookie of the Month honors twice, winning in February and April. In both months he netted 14 goals, adding 17 assists in February and12 in April. The Rock went 6-4 in the two months, with Leblanc being named Game MVP in three of the victories - all in April. He finished in the top 14 league-wide in points (12th), goals (t-6th) and assists (t-14th).
"I'm pretty happy about it. I'm just happy I could get it done this year for my team," said Leblanc. "I had my four years of college, so I think I'm a little more mature that some of the 18-year-olds coming into the league. Having guys like Colin (Doyle) and Blaine (Manning) around helps a lot though. They've been around the block so many times, you can't help but to feed off them."
"Stephan has emerged as one of the bright young stars of the NLL. We all look forward to watching him for years to come," said NLL Commissioner George Daniel.
Leblanc is a member of the 2010 All-Rookie Team, which the league announced today. The additional members of the All-Rookie Team are as follows:
Garrett Billings, Toronto Rock: Billings finished alongside Leblanc in the rookie scoring race and ended his first campaign with 33 goals and 50 assists (83 points). The sixth overall pick in the 2009 Entry Draft led all rookies in assists and points, and finished tied for 11th in goals, 10th in assists and tied for 9th in points league-wide.
Alex Gajic, Colorado Mammoth: The first year forward out of Denver University was taken fifth overall by the Mammoth in the 2009 Entry Draft. Gajic finished second on the Mammoth in goals (26), tied for fifth in assists (22) and third in points (48). He also finished third among rookies in all three categories.
Curtis Manning, Calgary Roughnecks: Manning stepped into a large role on the Calgary defense this season, helping the Roughnecks maintain the fourth stingiest defense (10.56 goals per game). Manning chipped in four goals, four assists, 72 loose balls (fifth most on Calgary) and 36 penalty minutes (tied for most on Calgary).
Matt Beers, Washington Stealth: Beers fit perfectly into the physical Stealth defense in his rookie campaign, helping Washington to the top overall seed throughout the playoffs while holding teams to an average of 11.19 goals per game. Beers finished with two goals, eight assists, 90 loose balls (fifth most on Washington; tops among rookies) and 67 penalty minutes (fourth in the league; tops among rookies).
Chris Corbeil, Buffalo Bandits: The second-round pick was a big-time contributor for the Bandits on the back end in his rookie year, as Buffalo finished fifth in the league with a 10.63 goals against average. Corbeil tallied three goals, six assists and 81 loose balls (third most on Buffalo; second most among rookies).
2010 All-Rookie Team
F Stephan Leblanc, Toronto
F Garrett Billings, Toronto
F Alex Gajic, Colorado
D Curtis Manning, Calgary
D Matt Beers, Washington
D Chris Corbeil, Buffalo
Past winners of the National Lacrosse League Rookie of the Year Award are as follows:
2009 - Rhys Duch
2008 - Craig Point
2007 - Ryan Benesch
2006 - Brodie Merrill
2005 - Ryan Boyle
2004 - Taylor Wray
2003 - Brian Langtry
2002 - Blaine Manning
2001 - Tracey Kelusky
2000 - John Grant
1999 - Jesse Hubbard
1998 - Colin Doyle
1997 - Jeff Wilfong
1996 - Darren Fridge
1995 - Charlie Lockwood
1994 - Tom Marechek
1992 - Derek Keenan
1991 - Gary Gait
The NLL Championship Game will take place Saturday, May 15 at 10:30 p.m. EST between the Washington Stealth and Toronto Rock. The game will be aired live on TSN and the NLL Network at NLL.com, as well as on Versus on Sunday, May 16 at 2 p.m. EST.
The league awards are determined by a vote of the league executives, general managers and head coaches.
• Discuss this story on the National Lacrosse League message board...


National Lacrosse League Stories from May 13, 2010
The opinions expressed in this release are those of the organization issuing it, and do not necessarily reflect the thoughts or opinions of OurSports Central or its staff.