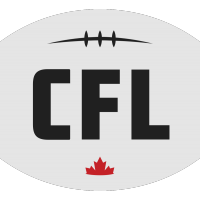 Last Week around the Leagues
by Fran Stuchbury
March 14, 2023 - Canadian Football League (CFL)



This past week the National Women's Soccer League announced the return of the Utah Royals FC for the 2024 season, The Canadian Football League announced businessman Pierre Karl Péladeau as the new owner of the Montreal Alouettes, MLS NEXT Pro Rochester New York FC ceased operations and the Atlantic League Lexington Legends rebranded as the Lexington Counter Clocks. Highlights from this week come from the National Women's Soccer League, Canadian Premier League, Canadian Football League, XFL, American Hockey League, ECHL, North American Hockey League, Western Hockey League, Ontario Hockey League, Quebec Major Junior Hockey League, Premier Hockey Federation, National Lacrosse League, NBA G League, Women's National Basketball Association, Atlantic League and American Ultimate Disc League.
SOCCER
National Women's Soccer League
The National Women's Soccer League, Smith Entertainment Group and Global Football Holdings announced the return of Utah Royals FC to the state of Utah. The team will begin play in 2024. "When we acquired Real Salt Lake last year, we said it was a matter of when, not if, the NWSL would return to Utah. This has always been an integral part of our mission. With today's announcement, we are thrilled to fulfill the promise we made to our incredible fan base," club owner David Blitzer said. "We are grateful for the opportunity to use our resources and platform to take women's soccer to the next level while inspiring future players and fans globally."
Michelle Hyncik, Jessica Berman, and Mandy Laddish REACT to the RETURN of the Utah Royals FC.
The National Women's Soccer League announced a partnership with Canadian sports broadcaster TSN to distribute NWSL matches, including the 2023 NWSL Championship, across its network in Canada this season. Live match coverage will air [in English] across TSN and TSN+. "The NWSL is the proud home to a number of Canadian players and providing fans in Canada with as many opportunities as possible to watch those players compete was a priority for us this offseason," said NWSL Commissioner Jessica Berman. "We're proud to partner with TSN to make that goal a reality as we continue expanding coverage opportunities for our growing audiences around the world."
United Soccer League Championship
Legion FC announced that Assistant Coach Khano Smith has been named the first-ever Head Coach of Rhode Island FC ahead of its inaugural USL Championship campaign in 2024. "We are proud of Khano and excited to see him take on this opportunity," said Jay Heaps, Legion FC President & General Manager. "Khano has played a key role in Legion FC from our inception, and he has worked hard to earn this next step in his career."
MLS NEXTPro
It is with a heavy heart and a great sense of disappointment that we share with you Rochester NY Football Club will not participate in the 2023 MLS NEXT Pro season. This decision involved a great deal of input from many stakeholders including MLS NEXT Pro and was not one we arrived at lightly. Our full intention for 2023 was to reward RNYFC supporters with another exciting season of professional soccer in Rochester. Our fans turned out in great numbers in 2022, cheered loudly, and were as impassioned as the players themselves. Most recently, we were in advanced discussions with an ownership group to acquire a majority interest in RNYFC. However, the purchasing group decided not to proceed earlier this week as we were moving to close. This left us with no time and no choice but to decline fielding a team in 2023.
Canadian Premier League
Forge FC have re-signed captain Kyle Bekker! Here are some of his best goals for the club over the past four seasons.
FOOTBALL
Canadian Football League
The Canadian Football League (CFL) is pleased to announce the conclusion of a transaction with entrepreneur and businessman Pierre Karl Péladeau, who personally acquired the Montreal Alouettes. "I am delighted to be the new owner of the Montreal Alouettes, a team with a long history that has a significant impact on our community because it brings us together. I love sports and I am a proud Montrealer. This team that I saw rise to the top of the CFL and win the Grey Cup is our team; it's the fans' team. I want to bring stability and a long-term vision, which will allow us to put Montreal back at the top of Canadian football. I want to thank our fans for their continued loyalty. I would also like to thank the Commissioner of the League, Mr. Randy Ambrosie, and the members of the Board of Governors, for their trust," explained Pierre Karl Péladeau.
In recognition of International Women's Day, some of the inspiring women of the Canadian Football League wanted to reflect on their experiences and share their journeys of working in sports.
XFL
The Houston Roughnecks get tricky in the first quarter by using a double forward pass to score a 49-yard touchdown against the Orlando Guardians.
Battlehawks took on the Arlington Renegades on Sunday and beat them 24-11. Fans said there was a constant roar inside the Dome.
D.C. Defenders beer snake - 1,240 cups by halftime.
Champions Indoor Football
The Champions Indoor Football Board of Directors met for their weekly meeting. During the meeting the Board discussed the live streaming issues that took place during week one (the previous weekend) of the regular season. It was voted on by the Board to act regarding these issues. The Commissioner of the league was instructed to issue substantial fines to organizations that fail to provide quality and consistent live streaming broadcasts. These fines have been issued immediately to the organizations that failed to meet the league's standards.
HOCKEY
American Hockey League
Providence Bruins Vinni Lettieri hat trick all in the first period.
ECHL
Plays of the Week
North American Hockey League
Top Plays of the Week - February 27- March 5, 2023
Western Hockey League
WHL Top 10
Ontario Hockey League
OHL Plays of the Week
Quebec Major Junior Hockey League
Top 5 - Week 23
Premier Hockey Federation
The Premier Hockey Federation (PHF) has announced that the 2023 Isobel Cup Championship, in partnership with the NHL's Arizona Coyotes and OVG360, will be at Mullett Arena on the campus of Arizona State University in Tempe, AZ, on Sunday, March 26. The league's top two teams will battle in the desert for the ultimate prize in professional women's hockey beginning at 6 p.m. MT (9 p.m. ET) live on ESPN2 and TSN.
PHF Week Fifteen Highlights
LACROSSE
Jeff Teat tallys 3 goals and 5 assists in Riptide win against Philadelphia.
San Diego Seals Dan Dobbie nets 2 goals including his 500th career goal in historic night.
BASKETBALL
NBA G League
Top 10 Plays of the Week
On the Grind: Kenneth Faried
Women's National Basketball Association
The WNBA and ESPN announced that the league's 27th regular season, set to tip off on Friday, May 19, will be highlighted by 25 national broadcasts during the regular season across ABC, ESPN and ESPN2. During the upcoming season, the WNBA will collaborate with ESPN to present up to 52 possible games beginning with the WNBA Regular Season presented by Google and extending through the WNBA Playoffs presented by Google, which will feature up to 27 games, including the WNBA Finals presented by YouTube TV. In addition, history will be made on Saturday, July 15 when the 2023 AT&T WNBA All-Star Game in Las Vegas airs for the first time in primetime on ABC (8:30 p.m. ET).
The Atlanta Dream have extended the contract of newly-acquired guard Allisha Gray. "Having Allisha committed to our squad long-term is another big step in solidifying our core for the future," said Head Coach Tanisha Wright. "Not only is Gray an amazing addition on the court, but who she is as a person will be a great representation for our organization off the court." The Dream acquired Gray in a trade that sent the team's 2023 No. 3 pick and 2025 first round pick to the Dallas Wings earlier this year. She joins the Dream after a career-best season with the Wings in 2022 where she averaged 13.3 points, 4.8 rebounds and 2.5 assists per game.
The Detroit Shock were crowned WNBA Champions in 2003 after defeating the Los Angeles Sparks 2-1 to earn the title. The 03' team came together at halftime of a Detroit Pistons, Charlotte Hornets matchup to get honored for the 20th anniversary of winning the championship back in 2003.
BASEBALL
Atlantic League
We're announcing a new era of baseball in Central Kentucky. The Lexington Legends are now the Lexington Counter Clocks. When we talked to our community this off-season, we heard about the culture that makes Kentucky special. We heard about why fans love our team and the things we can do better. We listened as fans and neighbors told stories about Lexington, summer days at the ballpark, and the things that make them proud to be Kentuckians.
Lexington Counter Clocks Name and Logo Reveal
OTHER SPORTS
American Ultimate Disc League
Boston Glory's Ben Sadok runs circuits around the defense, getting open at will and distributing the disc to keep the offense in rhythm.
Did we miss anything newsworthy or downright fun? Have a nomination for next week's column? Contact us today and let us know.
• Discuss this story on the Canadian Football League message board...


Canadian Football League Stories from March 14, 2023
The opinions expressed in this article are those of the writer(s), and do not necessarily reflect the thoughts or opinions of OurSports Central or its staff.