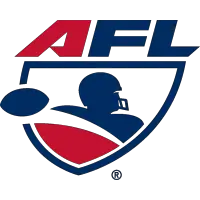 Is the AFL's timeout the end?
by Dean Jackson
December 15, 2008 - Arena Football League (1987-2008) (AFL I)



It seemed to happen so quickly, but it really didn't. Like most things, the collapse of the Arena Football League wasn't all that sudden. It was the result of a long set of choices, or lack of action.
I suppose we should have seen it coming. In the late 1990's came the AFL's version of the players union, eventually came expansion and partnership with NFL owners.
There was even a time when the rumor was the NFL was going to make the AFL its minor league. Some speculated the Arena League would take on an NFL trademark.
Maybe Arena Football started believing its press releases. Maybe "rock-n-roll" football thought in order to be another major league sport, it had to spend like a major league sport. Lots of ink, lots of B-roll, but at the end of the day, very little to back it up.
We've all read about franchise values increasing from $500 thousand to $10, $12 or $15 million. We saw the sticker, but did we kick the tires?
There are great players. I am interested to see what trickles down to the indoor leagues. I am told af2 teams have been forbidden from signing AFL guys, but we'll see. I believe most of these guys, or at least a good number simply want to play ball and will do so for $200 a game.
Count me on the side of saying a time-out isn't the answer. Out of sight, out of mind very well could translate into off my radar, forever.
I hope I am wrong about the AFL's future. I really hope you can say to me at this time next year, "You were wrong."
At least if you are playing, you still are in the hearts and minds of your fans and sponsors. Give them something to hold their attention while you worked things out. Instead, this says we aren't willing to consider the potential financial loss of 2009 as an investment. Things are so bad we'll call a do-over. We can't salvage what we have. Let's reheat it in 2010 and serve it up as a new menu item.
Is that a good signal to send to fans? Do you feel comfortable slapping down $500, $1000 for season tickets for that?
When the big four major leagues had their labor strikes, they had a solid fan base built over decades. While fans were soured, they did come back. I don't think Arena Football can afford to do that to its fans. Just a quick look at their television ratings on ESPN, and there isn't a lot to lose.
If there was a fan base, that is outside the venue, we'd still be watching games on over-the-air NBC.
There are tons of choices and little extra revenue to share. I can't see it coming back to AFL pockets.
There are a few franchises I can see folding.
It's a gamble that Arena Football can't afford to take... but I could be wrong. I hope I am.
Dean Jackson has broadcast Arena and indoor football and hosted the popular "Under the Roof," a weekly podcast devoted to indoor and Arena football on OurSports Central from 2005 to 2007.
• Discuss this story on the Arena Football League (1987-2008) message board...


Arena Football League (1987-2008) Stories from December 15, 2008
The opinions expressed in this article are those of the writer(s), and do not necessarily reflect the thoughts or opinions of OurSports Central or its staff.