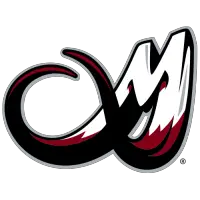 Defending NLL Champion Colorado Mammoth Announces 2022-23 Roster
November 29, 2022 - National Lacrosse League (NLL) - Colorado Mammoth News Release



The Colorado Mammoth announced today its regular season roster for the beginning of the 2022-23 National Lacrosse League campaign. Featuring a variety of veterans, young players and a few new faces, the 2022 NLL Champions are officially set to defend its title, beginning with a Dec. 3 season-opening battle against the Saskatchewan Rush this Saturday at 6:30 p.m. MT.
After submitting its final roster designations to the league Monday afternoon, the team also named several players to its Practice Player List, Injured Reserve Lists, Physically Unable to Perform List, Protected Player List and Hold Out List, respectively.
Robert Hope is set to return as captain for the squad, with Joey Cupido and John Lintz serving as alternate captains for the year. A team built around its defensive leadership, these three veterans understand what it takes to get the most out of all 21 guys on any given night, and will do just that.
Heading into the season, Colorado, and all NLL teams, are able to keep 21 players on the Active Roster and four on the Practice Player List. With noted players like Ryan Lee, Brett Craig and Chris Wardle starting the season outside of that 25-player picture, Mammoth fans can expect to see some personnel transactions throughout the season as the team continues to push for a 100% healthy squad.
2022-23 Colorado Mammoth Active Roster
Forwards: Austin Murphy, Mike Burke, Zed Williams, Brett McIntyre, Eli McLaughlin, Dylan Kinnear, Ty Thompson, Connor Robinson
Defense: Noah Lebar, Tim Edwards, Josh Sullivan, Warren Jeffrey, Robert Hope, Jordan Gilles, Anthony Joaquim, Nick Finlay, Jalen Chaster, John Lintz, Joey Cupido
Goalie: Dillon Ward, Tyler Carlson
2022-23 Colorado Mammoth Practice Player List
Evan Downey (Defenseman), Nate Faccin (Goaltender), Brett Draper (Defenseman)
2022-23 Colorado Mammoth Injured Reserve List
Brett Craig (Defenseman), Ryan Lee (Forward), Jake Foster (Forward)
2022-23 Colorado Mammoth Long Term Injured Reserve List
Zach Geddes (Defenseman)
2022-23 Colorado Mammoth Physically Unable to Perform List (PUP)
Chris Wardle (Forward), Jake Higgins (Defenseman)
2022-23 Colorado Mammoth Hold Out List
Logan Wisnauskas (Forward), Asher Nolting (Forward), Tyson Gibson (Forward)
Protected Player List
Matt Dunn (Defenseman)
Draft Life
Jared Bernhardt (Forward), Owen Down (Defenseman), Evan Zinn (Defenseman)
Training Camp Recap
While the Mammoth brass may have had a good understanding of the talents, characteristics and tendencies of most of its returning players, General Manager Brad Self, Head Coach Pat Coyle and staff were able to soak in four weekends of competitive action before ultimately making related personnel decisions heading into the regular season. With a pair of exhibition games, several inter-squad practices and a little bit of bonding time in between, Colorado has its group selected and ready to defend the team's 2022 NLL Championship.
Kicking off this year's training camp at Foothills Fieldhouse just a few miles south of Ball Arena, Colorado opened its conditioning efforts Nov. 4 with tons of reuniting hugs, stretching and introductions from the new guys. Getting some reps in and the unit familiarized as a whole, the team got back to work with a long-anticipated weekend full of lacrosse during its first official sessions of the preseason.
Following a few days of weekday rest, the team eventually headed east to Toronto for a set of practices and an exhibition contest against the hosting Toronto Rock. Taking place at the historic TRAC (Toronto Rock Athletic Centre), the Mammoth dropped the preseason battle, but were able to identify some strengths and weaknesses while colliding with an opponent for the first time. Several of the team's players also participated in a media content shoot for TSN and ESPN, which are set to broadcast a handful of NLL games this season on each entity's linear networks, with additional coverage provided on ESPN+ and TSN digital platforms.
With a few more days of recovery logged, the Mammoth headed west, this time to check out the NLL's newest team, visiting the Las Vegas Desert Dogs for a Sunday preseason battle. Able to sneak in a pair of practices before the matinee matchup, including soaking up some sun with a rare outdoor practice, LVDD and the Mammoth each were able to witness what may or may not work for the squad, with little time for changes as the regular season looms.
Putting the topper on the cake, the squad returned home to Denver for its final week of training camp and preparation, as Foothills Fieldhouse played host to a combined three practice sessions Nov. 25-26. With a roster picture nearly finalized, the boys battled it out for one last shot at the honors of joining the defending NLL Champions for the 2022-23 season. Knocking out another successful media day at Ball Arena on Sunday by showing love to the best fans in the league, community partners and getting some fresh shots filmed, the Mammoth are now set to face the Saskatchewan Rush this Saturday (6:30 p.m. MT) as part of the NLL's Faceoff Weekend.
• Discuss this story on the National Lacrosse League message board...


National Lacrosse League Stories from November 29, 2022
The opinions expressed in this release are those of the organization issuing it, and do not necessarily reflect the thoughts or opinions of OurSports Central or its staff.
Other Recent Colorado Mammoth Stories