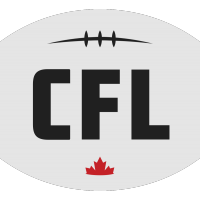 2010's All-Decade Team Unveiled
November 19, 2020 - Canadian Football League (CFL) News Release



TORONTO - After five months of fans casting their ballots, the Canadian Football League (CFL) announced and celebrated the premiere players and head coaches of the past 10 years (2010-2019) through the first-ever All-Decade Team presented by LeoVegas. The First and Second teams, each featuring 29 individuals, were decided by fans, a selection committee and a media panel.
Fans were treated with a special 20-minute show that showcased the first and second All-Decade team as well as interviews with players and instant analysis.
GAME OF THE DECADE PRESENTED BY DR. OETKER GIUSEPPE PIZZERIA
Also unveiled on the show was the Game of the Decade presented by Dr. Oetker Giuseppe Pizzeria. Fans voted in a tournament-style bracket with the final two games vying for the crown of Game of the Decade. The final vote was between the Montreal Alouettes and Saskatchewan Roughriders in 2010 on Canada Day, facing off against the 105th Grey Cup game between the Calgary Stampeders and Ottawa REDBLACKS in Toronto.
In the end, the game on Canada Day in 2010 was the fans' choice for Game of the Decade. The contest featured 105 total points, overtime and a highlight reel catch by Montreal's S.J. Green - that will go down as one of the most impressive catches of all-time. For highlights from that game, go to https://www.cfl.ca/2020/11/19/cfl-game-of-the-decade/.
GAME OF THE DECADE NOTES
Montreal at Saskatchewan
July 1, 2010
Third highest scoring regular season game in CFL history with 105 points and highest-scoring game since 2000
Highest-ever scoring season opening game
Tied for #1 all-time with 13 total touchdowns in a single game
First time that Overtime applied the then new rule for mandatory two-point convert attempts after a TD
The game featured NINE TD passes
Saskatchewan overcame a 21-point deficit to win (down 33-12 in 3rd Quarter), the second-largest comeback in their history
Darian Durant threw for 5 TDs and 481 yards
Anthony Calvillo 4 TDs and 386 yards
ALL-DECADE TEAM PRESENTED BY LEOVEGAS
Below are the first and second All-Decade Teams:
FIRST ALL-DECADE TEAM
"It's pretty cool," said Bo Levi Mitchell. "I appreciate everybody that did vote, I definitely feel blessed. Just to have Ricky Ray and Wally Buono kind of give me that nod was a compliment in itself. To be a part of it, to be the quarterback named for it is definitely very special and hopefully I can, you know, be in the conversation in another decade."
POSITION NAME TEAM
Quarterback Bo Levi Mitchell Calgary
Running Back Andrew Harris BC and Winnipeg
Receiver S.J. Green Toronto and Montreal
Receiver Adarius Bowman Winnipeg, Edmonton and Montreal
Receiver Weston Dressler Saskatchewan and Winnipeg
Receiver Emmanuel Arceneaux BC and Saskatchewan
Receiver Nik Lewis Calgary and Montreal
Centre Jon Gott Calgary and Ottawa
Offensive Tackle Stanley Bryant Calgary and Winnipeg
Offensive Tackle Jovan Olafioye BC and Montreal
Offensive Guard Brendon LaBatte Winnipeg and Saskatchewan
Offensive Guard Ryan Bomben Montreal, Hamilton and Toronto
Defensive End Charleston Hughes Calgary and Saskatchewan
Defensive End John Bowman Montreal
Defensive Tackle Almondo Sewell Edmonton
Defensive Tackle Ted Laurent Edmonton and Hamilton
Linebacker Solomon Elimimian BC and Saskatchewan
Linebacker Adam Bighill BC and Winnipeg
Linebacker Chip Cox Montreal
Defensive Back Jovon Johnson Winnipeg, Ottawa, Montreal and Saskatchewan
Defensive Back Ryan Phillips BC and Montreal
Defensive Back Delvin Breaux Hamilton
Defensive Back Brandon Smith Calgary
Safety Craig Butler Saskatchewan and Hamilton
Kicker Justin Medlock Toronto, Hamilton and Winnipeg
Punter Rob Maver Calgary
Special Teams Cover Mike Miller Edmonton and Winnipeg
Special Teams Returner Brandon Banks Hamilton
Head Coach John Hufnagel Calgary
SECOND ALL-DECADE TEAM
POSITION NAME TEAM
Quarterback Ricky Ray Edmonton and Toronto
Running Back Jon Cornish Calgary
Receiver Greg Ellingson Hamilton, Ottawa and Edmonton
Receiver Brandon Banks Hamilton
Receiver Fred Stamps Edmonton and Montreal
Receiver Derel Walker Edmonton and Toronto
Receiver Bryan Burnham BC
Centre Luc Brodeur-Jourdain Montreal
Offensive Tackle Chris Van Zeyl Toronto and Hamilton
Offensive Tackle Derek Dennis Calgary and Saskatchewan
Offensive Guard Scott Flory Montreal
Offensive Guard Matt O'Donnell Edmonton
Defensive End Willie Jefferson Edmonton, Saskatchewan, and Winnipeg
Defensive End Odell Willis Winnipeg, Saskatchewan, Edmonton and BC
Defensive Tackle Micah Johnson Calgary and Saskatchewan
Defensive Tackle Eddie Steele Hamilton, Edmonton and Saskatchewan
Linebacker Alex Singleton Calgary
Linebacker Henoc Muamba Winnipeg, Saskatchewan and Montreal
Linebacker Simoni Lawrence Edmonton and Hamilton
Defensive Back Ed Gainey Montreal, Hamilton and Saskatchewan
Defensive Back Keon Raymond Calgary, Toronto, and Hamilton
Defensive Back Jamar Wall Calgary
Defensive Back Patrick Watkins Toronto and Edmonton
Safety Tyron Brackenridge Saskatchewan
Kicker Rene Paredes Calgary
Punter Richie Leone Ottawa and BC
Special Teams Cover Jason Arakgi BC
Special Teams Returner Chad Owens Toronto, Hamilton, and Saskatchewan
Head Coach Dave Dickenson Calgary
• Discuss this story on the Canadian Football League message board...


Canadian Football League Stories from November 19, 2020
The opinions expressed in this release are those of the organization issuing it, and do not necessarily reflect the thoughts or opinions of OurSports Central or its staff.