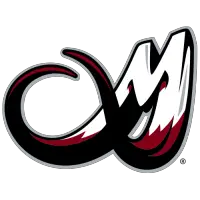 West, North Division Leaders to Battle as Colorado Heads to Halifax
January 9, 2020 - National Lacrosse League (NLL) - Colorado Mammoth News Release



After completing an electrifying comeback effort to secure its third-consecutive victory against the Vancouver Warriors Saturday at Pepsi Center, the Mammoth will look to extend its winning streak in Week 7 against the North Division-leading Halifax Thunderbirds as Colorado travels to Scotiabank Centre for a 4 p.m. MT clash Saturday, Jan. 11. Fans can stream the Jan. 11 matchup, and all Mammoth road games, via Bleacher Report Live.
Colorado will travel to Halifax for its third road game of the season as the league's only team to hold a 3-1 record, while the Thunderbirds are set to host the Mammoth for Halifax's third home contest as one of two teams to boast a perfect 3-0 record after posting victories over New York (12-4), Rochester (14-12) and Buffalo (15-10) to start the season.
Saturday's duel against Halifax will be the lone matchup between the teams this season, as the Thunderbirds have gotten out to a quick start during the team's first NLL season in Halifax.
Despite dropping a 9-8 decision to the Saskatchewan Rush to open the season, the Mammoth have bounced back with two road victories and an impressive comeback victory at Pepsi Center Jan. 4 while continuing to establish its resilient defense and explosive transition game.
Lockdown Defense
After limiting the typically-productive offenses of Saskatchewan (9), Calgary (7), Georgia (11) and Vancouver (9) to a combined 36 goals, the Mammoth have allowed an average of nine goals-per-game through four contests. Colorado's elite defensive presence has forced teams to spread the offensive load, while limiting some of the league's offensive juggernauts to a combined (3g, 8a); including Calgary's Curtis Dickson (1g, 1a), Georgia's Lyle Thompson (1g, 4a) and Vancouver's Mitch Jones (1g, 3a).
Although the Thunderbirds don't currently roster a player who ranks in the top 14 of any offensive category, the Mammoth will face a balanced Halifax scoring attack Saturday, headlined by six forwards who have produced double-digit points through three contests, including: former Mammoth players Ryan Benesch (6g, 9a) and Stephen Keogh (6g, 6a), Cody Jamieson (5g, 9a), Mike Burke (4g, 8a), Austin Shanks (5g, 5a) and Kyle Jackson (2g, 8a). Faceoff guru Jake Withers and reigning two-time NLL Defensive Player of the Year Graeme Hossack will continue to provide secondary scoring and special teams assistance, as Hossack's six points (3g, 3a) ranks tied for third amongst NLL defenders, while his three goals rank tied for first among defensemen. Withers has also logged two caused turnovers during the campaign, while his 42 loose balls rank second overall in the NLL.
After allowing 63 shots to begin the season against Saskatchewan, Colorado has tightened up its transition and defensive games to increasingly limit opposing team shot totals to 53 (vs. Calgary), 51 (vs. Georgia) and most recently, 47 (vs. Vancouver). The Warriors' 47 shots qualify as the fewest shots the Mammoth have allowed in a game, as well as the fewest shots Vancouver has recorded as a team.
Through four contests, The Mammoth have allowed five combined goals in the fourth quarter, limiting the Vancouver Warriors, Georgia Swarm and Saskatchewan Rush to one fourth quarter goal each and two fourth quarter goals to Calgary before Jordan Gilles logged the game-winning-goal in overtime against the Roughnecks to secure a victory Dec. 21.
Down on the Farm
Jake McNabb, Colorado's second-round selection (31st overall) in the 2019 NLL Entry Draft, has been making waves in the Arena Lacrosse League by posting 18 points in his first two contests with the Oshawa Outlaws. The 5-11, 160-pound 23-year-old has exerted his dominance on the competition thus far and has rapidly climbed the league's ranks despite only logging two games. The forward's 18 points (8g, 10a) rank tied for third overall, while his eight goals rank fourth and his 10 assists are good for a sixth-place tie. McNabb's five power-play goals are also tied for first in the league. The Owen Sound, Ontario native posted an 11-point (6g, 5a) outing Dec. 28 against the Peterborough Timbermen and continues to provide elite scoring for the Outlaws, ranking second in points and goals and tied for second in assists for Oshawa. If Colorado's prospect can continue to produce eye-popping performances, look for McNabb to earn a promotion from the practice roster and log some NLL experience before the season comes to an end.
League Leaders
After a slow offensive start to the season for the Mammoth, Colorado has produced a hat trick performance in three of its four contests (Jacob Ruest Nov. 29, Jacob Ruest Dec. 28, Joey Cupido Jan.4) and continues to rely on its speedy transition game and pass-first mentality to generate its growing offensive showcasing. Ryan Lee (5g, 12a), Jacob Ruest (11g, 4a), Chris Wardle (5g, 8a) and company have continued to develop offensive chemistry in leading the Mammoth in scoring, while Kyle Killen (3g, 6a), Eli McLaughlin (2g, 7a) and rookie Will Malcom (4g, 4a) have provided depth scoring for Colorado. Defenseman Robert Hope has led the loose ball charge with 34 scoops and joins the noted Mammoth players among the NLL's leaders:
G: Jacob Ruest, 11 (T1st)
A: Ryan Lee, 12 (T6th)
PPG: Jacob Ruest, 5 (T1st)
PPA: Ryan Lee, 5 (T4th)
SHG: Joey Cupido, 2 (1st)
LB: Robert Hope, 34 (T6th)
CTO: Joey Cupido/Jordan Gilles, 5 (T6th)
Rookie Watch
Since netting his first NLL goal during Colorado's 8-7 overtime win over Calgary Dec. 21, Will Malcom has continued to provide quality secondary scoring for the Mammoth, racking up eight points (4g, 4a) and 10 loose balls in three games. The forward joins defenseman Brett Craig in ranking among rookie league leaders in seven categories, including:
G: Will Malcom, 4 (T3rd)
A: Will Malcom, 4 (T6th)
P: Will Malcom, 8 (T5th)
PPG: Will Malcom, 1 (T2nd)
LB: Brett Craig, 18 (T4th)
CTO: Brett Craig, 2 (T8th)
SOG: Will Malcom, 14 (T5th)
Better Late than Never
While the Mammoth aren't exactly thrilled with its recent slow starts on the offensive end, Head Coach Pat Coyle and the coaching staff have become experts at analyzing early problems and providing countless remedies to get the team back on track. Despite allowing opponents to score first in all four of the team's games, the Mammoth hold a 3-1 record overall and are a perfect 3-0 when trailing after the first quarter.
Colorado has enjoyed an offensive forthcoming in the fourth quarter this season, leading the league with 14 fourth-quarter goals. The Mammoth have posted a combined 14-5 scoring deficit in the fourth quarter, including a pair of 5-1 fourth-quarter runs to secure recent victories against Georgia and Vancouver.
Colorado holds a 3-1 record this season when recording more than 42 shots on goal, and after posting 13 goals against Georgia and Vancouver in each contest, expect the Mammoth to come out quick and composed as the team looks to put its slow starts behind them. Colorado currently ranks tied for second in the league with nine power-play goals and ranks third in power-play percentage (56.25%). Expect the Mammoth to take advantage of extra-man chances while limiting penalties of their own against Halifax.
The team will continue to lean on its physical defensive play and force Halifax to find the open man while taking advantage of transition opportunities and feeding the hot hands of Ruest, McLaughlin and company as the Mammoth travel to Halifax Jan. 11 to take on the North Division leaders.
Tickets to Colorado's Jan. 25 matchup against the Buffalo Bandits and all Mammoth home games can be purchased at AltitudeTickets.com. Mammoth road games can be streamed live via Bleacher Report Live.
• Discuss this story on the National Lacrosse League message board...


National Lacrosse League Stories from January 9, 2020
The opinions expressed in this release are those of the organization issuing it, and do not necessarily reflect the thoughts or opinions of OurSports Central or its staff.