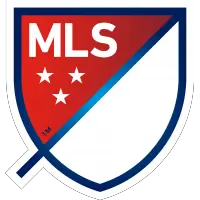 The Pitch: Champions Collide this Wednesday as NYCFC Host Atlas FC in 2022 Campeones Cup
September 13, 2022 - Major League Soccer (MLS) News Release



It's the annual clash between the two most prominent soccer leagues in North America, as the fourth edition of Campeones Cup takes center stage this Wednesday, Sept. 14, with the reigning MLS Cup champions New York City FC hosting LIGA MX Campeón de Campeones champions Atlas FC at Yankees Stadium in the Bronx, New York. Campeones Cup - sponsored by BODYARMOR, Buchanan's, Crest, and Dawn - kicks off at 7:30 p.m. ET on Univision and ESPN2 in the U.S. and on TUDN platforms in Mexico.
MLS leads Campeones Cup history with two wins to LIGA MX's one - with both wins coming in the last two editions of the championship. Tigres UANL defeated Toronto FC in the inaugural 2018 edition before Atlanta United defeated Club América 3-2 in 2019, and Columbus Crew SC resoundingly defeated Cruz Azul 2-0 in the 2021 edition.
Campeones Cup, along with the Leagues Cup, are part of a strategic alliance created in 2018 between the two most important leagues in North America, MLS and LIGA MX. The alliance is based not only on rivalry on the field, but is also designed to grow the sport in the region and collaborate off the field with the goal of sharing best practices and driving positive change in the local communities of both leagues.
More information, including Campeones Cup rosters and competition guidelines, is available at CampeonesCup.com.
The Push for Audi 2022 MLS Cup Playoffs Intensifies
With less than a month of regular season play remaining in the 2022 MLS season, 26 teams are still alive in the race to the Audi 2022 MLS Cup Playoffs, creating more urgency and excitement for every minute of every match left on the schedule.
Only three clubs have clinched a berth to the postseason - the Los Angeles Football Club, Philadelphia Union, and CF Montréal - and conversely, only two teams - D.C. United and Houston Dynamo FC - have been eliminated from postseason contention.
Twenty-one of the league's 28 clubs enter the midweek slate of matches in playoff contention by virtue of maintaining a place above the playoff line or by sitting within six points of a playoff spot. Two of those clubs - Austin FC in the Western Conference and FC Cincinnati in the East - are looking to punch their tickets for the first time in club history. Additionally, six teams currently above the playoff line are in position to make the playoffs after missing the postseason last year, including each of the top three Western Conference seeds - LAFC, Austin FC, and FC Dallas.
Two clubs enter Week 31 with a playoff berth in sight - Austin FC (51 points, 15-9-6) and the New York Red Bulls (50 points, 14-9-8) - while two others look to secure their place at the top of their respective conference tables. Riding one of the hottest months in MLS history, the Philadelphia Union (63 points, 18-4-9) have outscored their opponents 23-2 on their current five-match winning streak, scoring three more goals than any other team over a five-game stretch in MLS history. The Union will lock up the top seed in the East with a CF Montréal loss to Chicago on Tuesday evening (7:30 p.m. ET, MLS LIVE on ESPN+). In the West, LAFC (60 points, 19-8-3) look to bounce back from a Week 30 loss as they aim to wrap up the top seed in their conference with a victory over Minnesota United FC at Allianz Field on Tuesday (8 p.m. ET, MLS LIVE on ESPN+).
While those four clubs look to make their postseason plans, three clubs - San Jose Earthquakes, Sporting Kansas City, and Vancouver Whitecaps FC - will be battling to keep their playoff hopes alive, as all three sit on the verge of elimination.
Playoff Implications Loom Large Over New York Clubs This Weekend
The battle for New York returns this Saturday (1 p.m. ET, MLS LIVE on ESPN+) riddled with Audi 2022 MLS Cup Playoffs implications on either side of the Hudson River, as New York City FC look to hang on to their home playoff advantage against bitter rivals and record-chasing New York Red Bulls at Yankee Stadium.
The reigning MLS Cup champions NYCFC currently occupy the fourth seed in the Eastern Conference but are just four points above No. 5 Orlando City, who have five games remaining on their schedule to NYCFC's three. NYCFC have already taken down the Red Bulls once this season, with 22-year-old midfielder Santiago Rodríguez providing the assist on their eventual game winner at Red Bull Arena. With a team-leading 12 assists in 2022, Rodríguez has proven he can be a game-breaker in big moments for the club and will look to make his mark on this weekend's rivalry match.
The No. 3-seeded New York Red Bulls lead the league in points won on the road with 30 (9-3-3), and a win at NYCFC would move them within a point of tying the league-record of 34 road points in a single season, set by the 2021 New England Revolution. Red Bulls attacking midfielder Lewis Morgan has been instrumental in helping the club come within striking distance of their 13th consecutive playoff appearance with 14 goals in his first season with the club. If the Red Bulls can conjure a bit of Morgan magic to secure a win, they will punch their ticket to the postseason and tie Seattle Sounders FC (13 from 2009-21) for the longest streak of postseason appearances in league history.
Playoff destinies are on the line as the latest rendition of this New York rivalry kicks off in the Bronx with both sides looking to close out the regular season in strong form and answer the ever-present question of their joint history: is New York red or blue?
Fighting to Survive: Miami Host Crew in Crucial Playoff Six-Pointer
With only two teams eliminated from postseason contention, hope remains for ninth-placed Inter Miami CF to overcome their five-point deficit and surpass No. 7 Columbus Crew for the final Audi 2022 MLS Cup Playoffs spot in the Eastern Conference.
Miami enjoyed a successful run in August to remain in playoff contention, earning 10 points (3-2-1) off the efforts of Gonzalo Higuain. The Argentine forward scored eight of his 10 goals this season between the months of June and August, while helping his side climb their way up to the East's ninth seed. The Crew stunted Higuain two weeks ago, but the Herons have an 8-3-3 record at home and have been shutout just once DRV PNK Stadium in 2022.
The Crew's playoff push was heavily lifted by the arrival of 23-year-old forward Juan 'Cucho' Hernández and the coinciding upturn in form from Lucas Zelarayán, with the players combining to score 17 of the Crew's 39 goals in 2022. The Crew have also maintained the second-best defensive record in the league with just 33 goals conceded thanks to the key defensive stability of Jonathan Mensah, as he pushes for his spot on Ghana's World Cup roster.
With both sides fighting for a place above the playoff line, goals will rain between Inter Miami and the Crew on Tuesday (8 p.m. ET, MLS LIVE on ESPN+), when two in-form front lines go toe-to-toe.
MVP Favorites Clash for Final Time in 2022
The top candidates for the 2022 Landon Donovan MLS MVP Award - Austin FC's Sebastián Driussi and Nashville SC's Hany Mukhtar - meet for the final time in Austin on Saturday night (9 p.m. ET, MLS LIVE on ESPN+). Not only will both players look to solidify their cases for MVP, but the game has massive Audi MLS Cup Playoffs implications in the Western Conference. Austin aims to solidify a Round 1 home playoff game, while Nashville could all but book their place into the postseason.
Mukhtar and Driussi continue to go back and forth in the minds of MLS MVP voters, as the two battle to be the league's top scorer in the race to win the 2022 MLS Golden Boot presented by Audi. Currently, Mukhtar (22) leads Driussi (20) by two goals after slotting home a penalty over the weekend. After the two faced off just over a week agowith Mukhtar's dominating two goals in Nashville's 3-0 win, Driussi will look to get his revenge in front of the hometown Austin faithful.
Both players are having historic seasons, which has created a thrilling MVP race that will go down to the last kick of the season. Statistically, Mukhtar's 33 goal contributions (22 goals, 11 assists) rank as a top-10 season in MLS history and the German midfielder aspires to climb up that leaderboard. Meanwhile, Driussi's 27 goal contributions (20 goals, seven assists) have smashed almost every record set in Austin's inaugural 2021 MLS season.
Which MVP candidate will provide the magic spark to their club and walk away as the frontrunner?
LAFC's Gareth Bale Tops List as MLS Unveils Top-Selling Player Jerseys Of 2022 Season
During his first season in Major League Soccer, LAFC forward Gareth Bale finds himself atop the list of top-selling adidas jerseys in the League sold on MLSstore.com. Charlotte FC defender Christian Fuchs and LAFC's forward Carlos Vela sit second and third on the list, respectively. LA Galaxy forward Javier 'Chicharito' Hernández and Atlanta United FC striker Josef Martínez round out the top five. The 2022 Concacaf Champions League winners, Seattle Sounders FC, lead MLS with four different jerseys in the top 25 - Raúl Ruidíaz (No. 6), Jordan Morris (No. 9), Cristian Roldan (No. 14), and Nicolás Lodeiro (No. 16). A record-setting fifteen MLS clubs are represented, including Charlotte FC, who in the club's debut season had two players rank in the top 25: Fuchs (No. 2) and Karol Świderski (No. 7). Graphics for the top-selling MLS player jerseys can be found HERE .
North Texas SC Clinches Last Spot in the West as MLS NEXT Pro Decision Day Approaches This Sunday
The West is set: Tacoma, St. Louis, North Texas, and Houston are all in. With North Texas SC's 3-1 win over division and conference opponent St Louis CITY2 on Sunday, the FC Dallas affiliate secured the last spot in the Western Conference playoff picture. What's left to decide is where they will all land in the seeding.
With Decision Day this Sunday, September 18, the West's Frontier Division title is still up for grabs, with CITY2 (48 points, 15-6-2) currently sitting only two points ahead of North Texas SC (46 points, 13-5-5) and Houston Dynamo 2 (46 points, 13-5-5). Tacoma Defiance (49 points, 14-5-4) previously clinched the Pacific Division in the Western Conference. With just three total points separating the four teams, their final place in the conference standings will come down to the last day of the season on Sunday.
The Eastern Conference will see a lot determined on Decision Day as well. Central Division champion Columbus Crew 2 (52 points, 15-3-5) is the only team to have clinched a playoff spot so far, which leaves the Northeast Division title available for claiming this last week, three overall spots still open, and five teams still in the running.
All Decision Day matches can be watched on mlsnextpro.com on Sunday, with five Eastern Conference matchups beginning at 3:00 p.m. ET, followed by five Western Conference games at 7:00 p.m. ET.
• Discuss this story on the Major League Soccer message board...


Major League Soccer Stories from September 13, 2022
The opinions expressed in this release are those of the organization issuing it, and do not necessarily reflect the thoughts or opinions of OurSports Central or its staff.