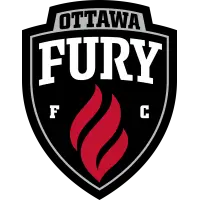 Ottawa Fury FC Forced to Suspend Operations
November 8, 2019 - United Soccer League Championship (USL) - Ottawa Fury FC News Release



OTTAWA - Ottawa Fury FC has been forced to suspend operations. Despite best efforts over a period of many months, the club was unable to obtain the required sanctioning from its governing bodies to participate in the United Soccer League (USL) Championship in 2020.
"On the pitch, soccer may be the beautiful game, but behind the scenes, in the hierarchy of soccer's regulatory bodies, it's sometimes a different story," said Mark Goudie, President and CEO of Fury's parent company, Ottawa Sports and Entertainment Group (OSEG). "I feel angry, betrayed and deeply sorry for our fans, players, coaches and staff that their club will not operate in 2020. I believe we were purposely run out of time."
As background, all professional soccer clubs based in Canada need sanctioning from Canada Soccer, the US Soccer Federation and CONCACAF to play in a league that's based in the USA. This used to be a mere formality. However, as of last year, such was not the case for Fury FC. In 2018, the year preceding the inaugural Canadian Premier League (CPL) season, it became apparent that Fury FC was expected to become a member of the CPL. After careful consideration, Fury FC decided to remain in the thriving USL, the largest division II league in the world and a league in which it had made a major investment. To receive sanctioning from Canada Soccer and CONCACAF for 2019, after repeated delays, Fury FC petitioned the Court for Arbitration and Sport (CAS) in Switzerland. On the eve of the court hearing, CONCACAF announced that it would not object to the sanctioning of Fury to play in the USL in 2019.
This year, Fury FC began sanction discussions with Canada Soccer in March and submitted a multi-year sanctioning application to Canada Soccer on April 25th. Although the multi-year request was rejected, the club did receive confirmation of a 1-year sanction for 2020 from Canada Soccer on May 17, step one in the three-phase approval process.
Despite an extended deadline of November 1st for the Fury to be included in the 2020 USL schedule, a deadline that Canada Soccer was aware of, Canada Soccer waited until late September before forwarding the Fury submission to the US Soccer Federation and CONCACAF. To date, despite repeated enquires from the Fury to Canada Soccer and inquiries from the USL to CONCACAF and US Soccer, no sanctioning has been provided. There has been no indication that sanctioning will be granted and no sign of a timeline where the governing bodies will decide on sanctioning. As a result, Fury FC must now suspend operations and will now consider all of its options which could include relocation of the club to the United States.
"I think it's apparent that soccer's hierarchy is trying to force Fury FC out of the USL," said Goudie. "The governing bodies do not respect the investment that we have made in Canadian soccer, our contribution to the development of soccer in Canada or the value of our USL franchise. The USL has been very supportive and has vigorously lobbied the US Soccer Federation and CONCACAF on our behalf, but match and TV schedules must be set, venues booked, coaches hired, players signed and tickets sold. I believe they intentionally ran us out of time."
"We are deeply disappointed," said USL President Jake Edwards. "Ottawa Fury FC is an extremely professional, well-run organization and it's frustrating to see them treated in this way. We are extremely grateful for the contributions of the entire Ottawa Fury FC organization, including John Pugh, Mark Goudie, the club's wider ownership group, and each and every supporter of the team these past few seasons. They have been a critical part of USL's growth."
Ottawa Fury FC was founded in 2014 as an NASL expansion club. It played the first half of that season at Carleton University as construction was completed at its future home, TD Place. In 2015, the team won the NASL Fall Season title and advanced to the League final against the New York Cosmos, dropping a hard-fought 3-2 decision. In 2017, Fury FC moved to the United Soccer League and this past season, hosted its first USL Championship playoff match.
"On behalf of Ottawa Fury FC, I would like to thank all the players and coaches that have come through the Ottawa Fury system, the sponsors and fans that supported us, the media that covered us, and everyone else whose support made it all possible," said Goudie. "I'd also like to thank General Manager Julian de Guzman and Assistant General Manager Carrie McKay for their hard work and dedication. Most of all, I'd like to thank John Pugh, who started the Ottawa Fury organization 16 years ago and selflessly invested in the development of youth and professional soccer in Canada. It is truly unfortunate that John is unable to continue the noble project that he started and has dedicated a fair chunk of his life to."
• Discuss this story on the United Soccer League Championship message board...


United Soccer League Championship Stories from November 8, 2019
The opinions expressed in this release are those of the organization issuing it, and do not necessarily reflect the thoughts or opinions of OurSports Central or its staff.