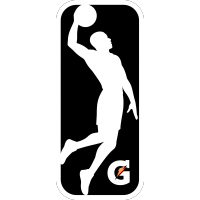 NBA D-League Daily Developments
March 22, 2011 - NBA G League (G League) News Release



HOUSTON ROCKETS ASSIGN HASHEEM THABEET TO NBA D-LEAGUE AFFILIATE RIO GRANDE VALLEY VUPERS
Houston Rockets center Hasheem Thabeet was assigned to the Rio Grande Valley Vipers, the Rockets' NBA Development League affiliate. The assignment marks the 48th time in the 2010-11 season an NBA player has been assigned to an NBA D-League affiliate, and it is the second assignment for Thabeet, a second-year pro out of Connecticut. Thabeet, the No. 2 overall selection in the 2009 NBA Draft, is the 34th NBA player to be assigned to the NBA D-League this season, which is an all-time high. The Memphis Grizzlies, who drafted Thabeet, assigned him to the Dakota Wizards last season, where he averaged 13.8 points, 11.2 rebounds and 3.8 blocks in six games. Thabeet (7-3, 263) has appeared in 115 career NBA games, averaging 2.3 points and 2.8 rebounds in 10.9 minutes. Thabeet played three collegiate seasons at Connecticut, averaging 10.3 points, 8.5 rebounds and 4.17 blocks in 100 games.
MONDAY NIGHT HIGHLIGHTS...top performers from Monday's games: (See highlights of last night's games at http://www.nba.com/dleague/video/originals)
Antoine Walker had 26 points and 11 rebounds, and Portland assignee Luke Babbitt added 24 points to lead Idaho past Rio Grande Valley. Tony Bobbitt his four threes en route to 22 points for the Stampede. Jon Scheyer led the Vipers with 21 points.
ALUMNI ACHIEVEMENTS: A look at NBA D-League Alumni in last night's NBA games:
46 players with NBA D-League experience competed in nine NBA games last night, six as starters.
Orlando's Brandon Bass scored 22 points on 9-for-10 shooting in a win over Cleveland.
Chicago's C.J. Watson had 11 points and seven assists off the bench in a win over Sacramento.
GATORADE CALL-UP BOARD:
Player NBA Team NBA D-League Team Call-Up Date
Zabian Dowdell Phoenix Tulsa 1/9/11
Larry Owens San Antonio Tulsa 1/16/11
Mustafa Shakur Washington Rio Grande Valley 1/22/11
Chris Johnson Port., Bos., Port. Dakota 1/24/11, 2/25/11, 3/14/11
Garrett Temple Milwaukee, Charlotte Erie 1/25/11, 3/7/11
Trey Johnson Toronto Bakersfield 1/26/11
Orien Greene New Jersey Utah 2/1/11
Steve Novak San Antonio Reno 2/9/11
Jeff Adrien Golden State Rio Grande Valley 2/25/11
Othyus Jeffers San Antonio, Wash. Iowa 3/4/11, 3/17/11
Jerel McNeal New Orleans Rio Grande Valley 3/9/11
Marcus Cousin Utah Jazz Austin Toros 3/9/11
Danny Green San Antonio Spurs Reno Bighorns 3/16/11
ASSIGNMENT BOARD: NBA Players Currently on Assignment in the NBA D-League
Player NBA Team NBA D-League Team Assignment Date G MPG PPG RPG APG
Luke Babbitt Portland Idaho 3/3/11 12 30.4 19.8 8.1 1.4
Willie Warren L.A. Clippers Bakersfield 3/3/11 11 27.4 18.8 4.5 6.5
Solomon Alabi Toronto Erie 3/9/11 16 20.8 7.9 6.1 0.3
Byron Mullens Oklahoma City Tulsa 3/11/11 11 28.1 14.2 6.5 1.1
Ben Uzoh New Jersey Springfield 3/15/11 3 31.3 12.3 7.7 6.0
Jeremy Lin Golden State Reno 3/17/11 18 31.9 18.3 5.6 4.3
H. Thabeet Houston Rio Grande Valley 3/21/11 1 26.0 11.0 6.0 0.0
• Discuss this story on the NBA G League message board...


NBA G League Stories from March 22, 2011
The opinions expressed in this release are those of the organization issuing it, and do not necessarily reflect the thoughts or opinions of OurSports Central or its staff.