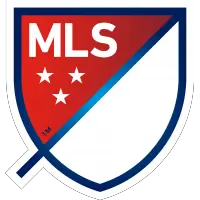 MLS Announces Eligible Player List Stage 2 of the Re-Entry Process
November 22, 2022 - Major League Soccer (MLS) News Release



NEW YORK - Major League Soccer today released the list of players eligible for Stage 2 of the Re-Entry Process which will take place at 1 p.m. ET today, Tuesday, November 22. The Re-Entry Draft, Stage 2 is conducted in the same as order as Stage 1 - the reverse order of the final 2022 season standings, keeping in mind postseason performance and any trades impacting selection order. Not all unselected Stage 1 players will be available for selection as players have the opportunity to re-sign with their previous club after the first stage or may opt out of the process entirely.
Re-Entry Draft Eligible Player List:
Achara, Ifunanyachi
Acosta, George
Asomani, George
Bailey, Zico
Bajamich, Mateo
Baldisimo, Michael
Barber, Grayson
Bartlett, Lucas
Bassong, Zorhan
Blackett, Tyler
Bodily, Blake
Castanheira, Dylan
Castellanos, Roberto
Corona, Joe
Corozo, Washington
Cruz, Allan
De John, Alex
DeZart, Joey
Donasiyano, Koze
Egbo, David
Elmedkhar, Kalil
Esteves, Lucas
Fochive, George
Franco, Alan
Fuchs, Christian
Godinho, Marcus
Gomes, Eulanio
Gonzalez, Jonathan
Gregus, Jan
Grinwis, Adam
Gudino, Raul
Guediri, Sami
Gutierrez, Felipe
Haji, Siad
Hernandez, Nicky
Higuain, Gonzalo
Hundley, Matt
Igbekeme, James
Isimat, Nicolas
Jennings, Cal
Johnsen, Bjorn
Kaptoum, Wilfrid
Kibunguchy, Nabi
Kizza, Edward
Kleemann, Freddy
Latinovich, Vuk
Lemoine, Nico
Markanich, Nick
Matuidi, Blaise
Mayaka, Philip
McMaster, Justin
McNeill, Quinn
Metanire, Romain
Meyer, William
Mines, Ben
Montgomery, Callum
Munjoma, Eddie
Newton, Evan
Okello, Noble
Owusu, Leonard
Perez, Adrien
Pulisic, William
Ryan, Zach
Santos, Koa
Sekulić, Boris
Smith, Kimarni
Sowe, Omar
Trejo, Daniel
Van Rankin, Josecarlos
Vazquez, Victor
Vom Steeg, Justin
Washington, Bryce
Westberg, Quentin
Wood, Bobby
Zelalem, Gedion
• Discuss this story on the Major League Soccer message board...


Major League Soccer Stories from November 22, 2022
The opinions expressed in this release are those of the organization issuing it, and do not necessarily reflect the thoughts or opinions of OurSports Central or its staff.