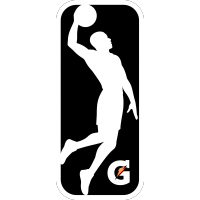 Last Week around the Leagues
by Fran Stuchbury
July 19, 2022 - NBA G League (G League)



This past week Major League Soccer's D.C. United named Wayne Rooney head coach, Nashville SC announced it will place a MLS NEXT Pro in Huntsville, Alabama next season, and the NBA G League Ignite moved to the Dollar Loan Center in Henderson, Nevada. Highlights from this week come from Major League Soccer, MLS NEXT Pro, the National Women's Soccer League, United Soccer League Championship, United Soccer League One, NBA G League, Women's National Basketball Association, BIG3, Canadian Football League, XFL, United States Football League, Carolina League, Southern League, Northwoods League, Premier Lacrosse League, National Lacrosse League, American Hockey League, Ontario Hockey League, Western Hockey League, United States Hockey League, Quebec Major Junior Hockey League, 3ICE, and American Ultimate Disc League.
SOCCER
Major League Soccer
D.C. United announced that Wayne Rooney has been named as the club's new Head Coach. Rooney, who previously played and captained the Major League Soccer (MLS) club for two years from 2018 to 2019, will return to D.C. United following a two-year stay as the Manager of Derby County while they competed in the English Championship. Interim Head Coach Chad Ashton will remain in charge of the team until Wayne Rooney has received his Work Visa. Rooney joined D.C. United in June 2018 as a Designated Player. During his time with the Black-and-Red, Rooney appeared in 48 matches, scored 23 goals and assisted 15 others. He was voted MLS Best XI in 2018, an All-Star in 2019, and was an MLS MVP finalist in 2018.
Wayne Rooney's First Interview as Head Coach of D.C. United
ESPN FC's Sebastian Salazar and Herculez Gomez discuss the massive turnaround that D.C. United need on Futbol Americas. The pair debate why they think Wayne Rooney won't turn things around in the long term for D.C. United and how the club has struggled to stay relevant in MLS.
MLS NEXT Pro
The City of Huntsville and Nashville Soccer Club announced today the launch of their MLS NEXT Pro team in Huntsville, Ala. which will debut in 2023 playing at Joe Davis Stadium. "Soccer has consistently been one of the most popular and fastest growing sports in our region," said the City of Huntsville Mayor Tommy Battle. "When the City decided to renovate Joe Davis Stadium and convert its playing field to multi-use fields, we hoped pro soccer would find a way here. Today, we are proud to deliver this exciting sports amenity to our community."
The City of Huntsville made a big announcement as they renovate the Joe Davis Stadium. We'll be welcoming Nashville's MLS Next Pro Soccer team!
National Women's Soccer League
Budweiser Player of the Week - Adrianna Franch, Kansas City Current - Week 10
Adrianna Franch (KC Current) is the Verizon Save of the Week Winner for Week 10
United Soccer League Championship
The USL Championship announced the Team of the Week for Week 18 of the 2022 regular season, with Louisville City FC forward Enoch Mushagalusa voted the Championship Player of the Week presented by Konami eFootball after bagging the first hat trick of his professional career in LouCity's victory against the New York Red Bulls II on Saturday night.
United Soccer League One
The United Soccer League (USL) today continued its unparalleled growth, announcing a new USL League One expansion club, Santa Barbara Sky FC, to begin play in 2024. The club was officially welcomed into the USL during an event at Santa Barbara's MOXI, The Wolf Museum of Exploration + Innovation, where Sky FC unveiled its colors and crest. Sky FC's crest depicts the city's namesake, Saint Barbara, as a symbol of protection, kindness, strength, beauty and history.
BASKETBALL
NBA G League
With three top 10 NBA Draft picks in the last two seasons - the most by any program in that span - NBA G League Ignite looks to continue building on its success with a state-of-the-art new home in Henderson, Nev. Ignite will begin playing its home games at The Dollar Loan Center in 2022-23, NBA G League President Shareef Abdur-Rahim announced. Operated by the Foley Entertainment Group, the Dollar Loan Center is a multi-purpose facility that opened in March 2022 and seats more than 5,000 people. It is also home to the American Hockey League affiliate of the Vegas Golden Knights - the Henderson Silver Knights - and the Indoor Football League's Vegas Knight Hawks.
Tacko Fall's Top Plays of the Season
4 Minutes of Isaiah Thomas' Top G League Plays
Women's National Basketball Association
Brittney Griner's defense presented evidence that she had a prescription to use cannabis in the U.S. for chronic pain. The WNBA star faces 10 years in prison if convicted. John Edward Fowler distinguished professor of law at Penn State Dickinson Law William E. Butler discusses the impact of this new evidence on the case.
Kelsey Plum joins NBA Today to discuss what improvements the WNBA should take action towards, Las Vegas Aces team bonding, and advocating for Brittney Griner.
BIG3
Kevin Murphy continues his MVP-level season with the sidestep four and the win. 3 Headed Monsters are now level with Aliens for best record!
Leandro Barbosa goes into his BAG
The Pargo to Hollins connection is ELITE
FOOTBALL
Canadian Football League
Plays of the Week
XFL
XFL co-owners Dwayne Johnson and Dany Garcia join SportsCenter to discuss the XFL's decision to hold a player showcase at Jackson State University.
Deion Sanders joins SportsCenter to discuss the significance of the XFL showcase occurring at Jackson State University.
XFL Head Coach Hines Ward speaks with ESPN's Jay Harris live from the HBCU Showcase at Jackson State University.
The innovation of BreakAway Data technology gives players an understanding of how you move and how you're training. They can use those insights to keep developing as an athlete. Our coaches are going to use it to be more precise in their coaching.
United States Football League
Check out the best MIC'D UP moments from the 2022 season, including the best trash talk, biggest hits and hilarious moments from the Birmingham Stallions, New Orleans Breakers, Tampa Bay Bandits, Houston Gamblers, New Jersey Generals, Michigan Panthers, Pittsburgh Maulers and Philadelphia Stars!
National Arena League
As the 2022 NAL Regular Season begins to reach its last stretch of games before the postseason the National Arena League is excited to announce its first expansion team for the 2023 season. Currently the NAL has six teams throughout the United States and will now have a seventh team that will join the league next year in Fayetteville, North Carolina. The franchise was approved this month by the NAL board of directors for the 2023 season, officially, the Fayetteville will begin operations as an NAL expansion team. 2023 will serve as their inaugural season as a franchise under team owner Dr. Robert Twadell who is a local business owner in Fayetteville and medical professional with over 26 years of experience.
BASEBALL
Plays of the Week
Carolina League
The pitching had been dominant all week and Sunday was the peak for the Myrtle Beach Pelicans in a 5-0 win over the Fayetteville Woodpeckers. Five pitchers combined for the second no-hitter of the season for the Pelicans, joining the crew from May 1 against the Columbia Fireflies. The Pelicans have now thrown three no-hitters in the last 13 months, all under pitching coach Clayton Mortensen.
The Myrtle Beach Pelicans threw their second combined no hitter of the season on Sunday night. Check out all the action right here.
Southern League
Rocket City Trash Pandas Discuss Changes to MLB Bases. This season, Major League Baseball increased the size of the first, second and third base from 15 to 18 inches across minor league levels. It seems like a minor change, one many fans and even some of the players, might not notice at first.
Northwoods League
Kenosha Kingfish mascot Elvis vs. Green Bay Packers running back AJ Dillon ended as expected...
LACROSSE
Premier Lacrosse League
"Might as well shoot a two!" - ALL STAR GAME MIC'D UP
National Lacrosse League
Staged in front of a national television audience on TSN and ESPN and before a record breaking 40,000 fans in Buffalo and Colorado, the 2022 NLL Finals were a showcase for the National Lacrosse League. Now in a three-part video series produced the National Lacrosse League, hear the sounds, feel the passion, and witness the league's best players on its' greatest stage. With cinematic imagery and exclusive behind the scenes access, experience the NLL Finals like you never have before.
HOCKEY
American Hockey League
The Chicago Blackhawks announced that Anders Sorensen has been hired as Head Coach of the Rockford IceHogs, the American Hockey League affiliate of the Blackhawks. Sorensen takes over after being named Interim Head Coach of the IceHogs on Nov. 6, 2021. Sorensen, 47, led Rockford to a 35-26-4-1 record after assuming the interim head coach role last season, helping the IceHogs qualify for the Calder Cup Playoffs for the seventh time in team history and first time since 2018.
"At the end of the day, you want to help the players get better. We're your caddies. We're telling you to hit the 7 Iron and if you want to hit the 8 Iron, that's up to you." - Coach Anders
The Anaheim Ducks announced that the National Hockey League (NHL) club has named Roy Sommer head coach of the San Diego Gulls, Anaheim's primary development affiliate in the American Hockey League (AHL). With the announcement, Sommer becomes the fourth head coach in Gulls AHL history. Sommer, 65, is the AHL's all-time leader in wins (808) and games coached (1,736) after spending the last 26 consecutive seasons as a coach in the San Jose Sharks organization. Sommer collected an 808-721-107 record with San Jose's primary affiliates in Kentucky (1998-01), Cleveland (2001-06), Worcester (2006-15) and San Jose (2015-22). He helped guide the Barracuda to five Calder Cup Playoff appearances in seven seasons following the AHL Pacific Division's creation in 2015.
Ontario Hockey League
Saginaw Spirit defenceman Pavel Mintyukov met with the media after being selected 10th overall by the Anaheim Ducks in the 2022 NHL Draft.
Mississauga Steelheads forward Owen Beck met with the media after being selected 33rd overall by the Montreal Canadiens in the 2022 NHL Draft.
Western Hockey League
Hear from Winnipeg ICE forward Conor Geekie after he was selected 11th overall by the Arizona Coyotes in the 2022 NHL Draft.
Hear from Moose Jaw Warriors defenceman Denton Mateychuk after he was selected 12th overall by the Columbus Blue Jackets in the 2022 NHL Draft.
Hear from Swift Current Broncos defenceman Owen Pickering after he was selected 21st overall by the Pittsburgh Penguins in the 2022 NHL Draft.
United States Hockey League
Jack Hughes was selected 51st Overall by the Los Angeles Kings. Our very own Chris Treft has you covered with the interview from Montreal.
Quinn Finley was selected 78th overall by the New York Islanders. Our very own Chistiano Simonetta had you covered with the interview from Montreal.
Quebec Major Junior Hockey League
2022 NHL Post-Draft Interviews - Samuel Savoie
2022 NHL Post-Draft Interviews - Frederic Brunet
3ICE
Join host Wilder Weir as he recaps the 4th week of 3ICE!
Premier Hockey Federation
The Premier Hockey Federation (PHF) announced details regarding expansion for the 2022-23 season with a seventh franchise to be introduced in Montreal, Quebec. Leadership for the new organization includes President Kevin Raphaël and Vice President Emmanuel Anderson and features a partnership agreement for next season with Centre 21.02, a High Performance Hockey Center.
OTHER SPORTS
American Ultimate Disc League
The Top 10 plays from Week 11 of the 2022 AUDL regular season!
Did we miss anything newsworthy or downright fun? Have a nomination for next week's column? Contact us today and let us know.
• Discuss this story on the NBA G League message board...


NBA G League Stories from July 19, 2022
The opinions expressed in this article are those of the writer(s), and do not necessarily reflect the thoughts or opinions of OurSports Central or its staff.