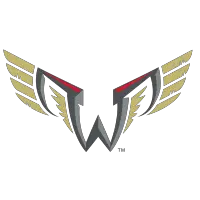 Doubleheader Weekend Providing Unique Challenges and Opportunities for Wings
January 21, 2022 - National Lacrosse League (NLL) - Philadelphia Wings News Release



Doubles are everywhere in sports, even the NLL.
In baseball there are of course doubles and double plays, steals and switches. In basketball there are double dribbles and fouls, and of course double-doubles. In football there are double blocks and coverages. In hockey there are double minors.
In the NLL, due to a mix of pandemic-related postponements and rescheduled games, there will be a unique double-double lacrosse weekend with two teams, the Rochester Knighthawks and Philadelphia Wings, both playing two games in two days.
The action kicks off tonight as Rochester hosts the Swarm at Blue Cross Arena on ESPN (6:30 pm ET/ESPNU) then kicks into high gear Saturday night as the Knighthawks travel 350 miles south to face Philadelphia at Wells Fargo Center (7 p.m.) before wrapping up on Sunday afternoon with the Wings entertaining New York (4 p.m.).
"It's different for sure," says Philadelphia captain Kiel Matisz. "The biggest thing we need to focus on is taking it one game at a time. Especially with a quick turnaround. Mentally, our approach is to be ready and available to step in at any moment. Especially this season with COVID, every week has had its own adversity. Physically, prep and recovery will be the same as normal."
This weekend's double dips are important to both Philadelphia (3-2) and Rochester (2-1) as the teams look to solidify their positions in the East Division standings. The path is perhaps easier for the Wings, who play twice at home.
"We're looking forward to facing off against the Knighthawks," says Matisz, who has 2 goals and 11 assists in 5 games this season. "I feel like they have a very similar team, also in the middle of the standings. Specifically, we'll focus on ourselves and putting together a full 60 minutes. We have had a bit of trouble with that the last couple of games, and we're looking to be on and ready to go for every shift."
Philadelphia lost last weekend 9-8 versus Albany while Rochester has not played since Dec. 18, a 16-7 win at Albany that included a goalie fight from young starter Rylan Hartley. The Wings will be looking to their O for inspiration. In the 2019-20 season, Philadelphia beat the Knighthawks 12-4 in their lone matchup.
"Our offence needs to be better," says Wings leading scorer Kevin Crowley, seventh in the league with 25 points (9 goals, 16 assists.) "We have great goal-scorers; we need to average more goals a game and work harder to take pressure off our goalie."
Curiously, the Wings are in the bottom half of the league averaging both 11.00 goals for per game and 11.00 goals against so far this season. The Knighthawks, led by team-leading scorer Holden Cattoni (10 goals, 10 assists), are averaging 12.33 goals (t-3rd in NLL) for and 10.33 goals against (t-4th in NLL).
"It will obviously be better if we can come off of a win [Saturday], which will give us confidence heading into Sunday," says Crowley, from New Westminster, British Columbia. "If we lose that first game, we'll focus on having the chance to turn things around and redeem ourselves the next day."
Wings captain Matisz agrees: "The good news is, we know what to expect from the Riptide after playing them [earlier this season], which will make preparing for them the next day a bit easier."
Philadelphia beat New York 14-12 at home on Dec. 10. Riptide rookie Jeff Teat did not play. Ironically, New York was playing their second game of the weekend that night.
"They are very talented," says Matisz. "However we didn't get a chance to play against Teat, who has made a huge impact for their team. There will be a slight scouting change due to the personnel change, but we will be ready to go. It'll be important for us to focus on a defensive team effort and limiting their chances."
Says Crowley about New York: "Anytime you beat a team they will come out hungry for a win in the next matchup. That's what we are expecting from the Riptide this weekend. We'll need to focus on matching their intensity and speed."
After Sunday's game against New York, six of the Wings' first seven contests this season will have been played at home at Wells Fargo Center. Prior to the weekend starting, they are 3-1 at home.
"You always want to put on a good show at home," says Matisz, from Stoney Creek, ON . "I think we've done a good job and take pride in rising to that challenge."
"We realize that this year has been a challenge for the fans as well, in regard to staying healthy and taking the precautions to be able to come out to the games. Fans going the extra mile to cheer us on is special and we appreciate all they do. We're thankful for the opportunity to play in front of our fans. They are our sixth man and they make a huge difference."
Crowley, the NLL's first overall draft pick in 2011 from NCAA's Stony Brook, was taken by the original Philadelphia Wings franchise, knows all about the proud Philly lacrosse tradition.
"The Wings have a special history," says Crowley. "Being part of the original team and to see the traditions carry over is great. The atmosphere at Wells Fargo Center, from warmups to the final buzzer, is unmatched. It is always special to see such excited and passionate fans. Philly truly has the best sports fans in world."
This weekend's Wings games are part of a busy, consecutive eight-day stretch from Jan. 18-25 at Wells Fargo Center, which started this past Tuesday night with an NHL Flyers game and then went/goes like this: NBA 76ers game on Wednesday, another Flyers game on Thursday, 76ers again tonight, Wings on Saturday-Sunday, back to Flyers on Monday and finally 76ers on Tuesday.
On Friday night, the Wells Fargo Center arena conversion crew will start the changeover from 76ers to Wings at 10:30 p.m. The process from hardwood to turf takes about three hours. On Sunday night, the changeover from turf to ice starts at 8 p.m. after the Wings-Riptide game. This also takes three hours. According to Wings staff, it's "definitely a harder turn coming from NBA ... there's much more equipment to remove from the floor."
• Discuss this story on the National Lacrosse League message board...


National Lacrosse League Stories from January 21, 2022
The opinions expressed in this release are those of the organization issuing it, and do not necessarily reflect the thoughts or opinions of OurSports Central or its staff.